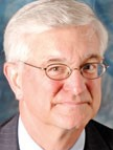 Dollar General Corporation of Goodlettsville, Tenn., plans to pursue a "lifecycle remodeling" program for its smallest stores rather than relocating them, Rick Dreiling, chariman and CEO, told investors last week during an earnings call.
The stores in the lifecycle program run between 5,700 square feet and 6,500 square-feet — "stores that are undersized by our current standards that historically we might have relocated," he explained.
"But they're in keeper sites now, and we don't have the opportunity to expand them, so we've done some experimentation working with a smaller store —going in and refreshing it and making the commitment to the right categories that are there rather than trying to play in every category — really focusing on those that are most productive.
"It's costing us about 30% less to remodel them, and they're generating a return that's 25% to 40% higher," he noted.
Besides the lifecycle program, Dollar General plans for 2014 include leveraging category management; making more efficient use of labor; and seeking to reduce costs so it can reinvest in the business, Dreiling said.
Dollar General is very focused on SKU productivity this year, he pointed out. "We actually believe we can do more in 2014 with less SKUs. We've examined a lot of categories, and we have discovered there are categories we can expand and categories we're going to contract."
One category being contracted is health and beauty care, he said. The company eliminated 300 SKUs in the category late last year, with another 300 scheduled to be eliminated this year. "This is an area where we may have overestimated our customers' willingness to purchase these higher-ticket items and underestimated the risk of shrinkage," Dreiling explained.
However, the non-consumable side of the business remains"incredibly important," he added., particularly in categories like hardware and automotive "where we think we can really play well and where we're pleased with the assortment. We just need a little more help from the economy."
Eliminating non-value-added work will free up store and district managers "to be more involved in merchandising and store standards," he noted.
For the year and fourth quarter ended Jan. 31 Dollar General reported record sales and earnings.
Net income for the quarter increased 1.5% to $322 million, while sales rose 6.8% to $4.5 billion and same-store sales were up 1.3%, driven by increases in customer traffic and average transaction size and by sales of tobacco products and perishables.
For the year net income rose 7.6% to $1 billion, with sales up 9.2% to $17.5 billion and same-store sales increasing 3.3% — the 24th year of increased same-store results, though the pace slowed in 2013, the company noted.
It said sales increases in consumables outpaced non-consumables, with the majority of the uptick coming from tobacco, perishables, candy and snacks.
Since adding tobacco products during the second quarter, 68% of tobacco transactions included one or more additional items and 41% included three or more items, Dreiling said. Dollar General also expanded coolers in more than 1,600 stores, bringing its average to 12 cooler doors per store, he added.
Despite the record results, sales during the quarter fell short of expectations Dreiling said, due to severe weather, the company's decision to stick with everyday low pricing rather than promotions during the holidays and a pullback on core customer spending.
Dreiling said severe winter storms impacted store operating hours, particularly in the Midsouth and Southeast, on 34 of the 91 days in the quarter, and the company's distribution network was also "significantly disrupted," he said.
"When the weather is bad, people don't come to Dollar General to stock up — they go to the more traditional retailers," Dreiling noted, "because there's broader depth [at traditional retailers] so consumers can get what they want."
Weather volatility has continued to affect results in the first quarter, he added "though on days when Mother Nature is more cooperative, we are very happy with our sales performance."
While most retailers were aggressive on pricing during the holidays, "we made a conscious decision to participate selectively and basically stayed true to our everyday-low pricing strategy,' Dreiling noted.
"I think when you deviate from EDLP, it takes awhile to get that notion back into the customers' head. The customer is used to coming in and getting these one-time prices right, and then it's hard to reestablish that the price of Tide is good day-in and day-out. So we're very comfortable with where we are today and where we've been."
He also said Dollar General's core customers "still don't feel they are out of the woods yet economically and continue to be cautious with their spending," due to reduced government benefits, continued high unemployment and underemployment, higher taxes, uncertainty about healthcare costs and reduced unemployment benefits.
John Heinbockel, managing partner at Guggenheim Securities, New York, said he remains bullish on growth prospects for Dollar General, saying he view the softness driven by the weather and the economy on same-store sales as transitory. "The key questions have always been, one, is the sector nearing saturation? Our view is, it is not. And two, is it retaining relevance with core customers? In our view, it is."
Charles Grom, analyst with Sterne Agree, New York, said the company's plans to continue buying back shares — with $1.1 billion targeted for repurchase activity, primarily early in the fiscal year — indicates it is unlikely Dollar General is pursing a takeover of Family Dollar Stores, Charlotte, N.C., as some observers had speculated.
In other comments during the analyst call:
• Dreiling said sales per square foot for the year increased to $220 from $216, while the gross margin rate fell 58 basis points in the quarter to 31.9% of sales and 69 basis points for the year to 31.1% — due in large part to the introduction of tobacco products.
• Dollar General opened 650 new stores during the year, for a total of 11,132 stores in 40 states, and completed 582 remodels and relocations; it also opened its 12th distribution center — in Bethel, Pa. — during the quarter. In 2014 the company said it expects to open 700 new stores in new and existing markets, including between 50 and 60 units in California — its newest state — though there are no plans to enter any new markets this year, Dreiling said.
• Dreiling said he believes the market for small stores is wide open "for many years to come, with estimates of 14,000 current opportunities for the small-box retail sector in the U.S."
• Dollar General said it projects sales increases in 2014 of 8% to 9%, with same-store sales expected to increased 3% to 4%. For the first quarter the company said it expects sales growth of 7% to 8% and same-store growth of 2% to 3%.
• Asked about expanding best practices from the larger DG Markets stores to more traditional-sized stores, Dreiling said, "We continue to experiment with Dollar General Market. I grew up selling produce and meat, and it's pretty easy for me, but it's very difficult teaching somebody how to sell it when they are not used to selling it in terms of rotation, how to order it, how to mark it down and how to keep it fresh, so right now I don't see us moving produce items from DG into traditional Dollar General stores. But we've achieved some learnings on the perishables side with the coolers, and we've been able to benefit from moving those learnings into traditional stores."