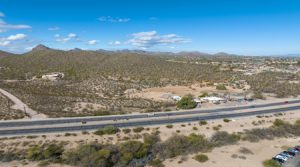 Tucson, Arizona, October 6, 2023 – DSW Commercial Real Estate (DSW) a leading development, investment, and property management firm announced the acquisition of 6.1 acres of land at 4400 S Mission Rd for $960,000.
This is the first site DSW is adding to its portfolio for their "work force housing" community concept.
Michael Sarabia and James Hardman principals of DSW, have been working on a work force housing concept for some time now. Michael said, "As costs of living continue to rise, James and I knew we had to create a concept that caters to the budget conscious. Most new development projects are luxury or affordable housing projects that use tax credits, leaving the largest segment of our working class unrepresented."
DSW is proposing 68 units at this site with five, single story buildings and six, two-story buildings. Plans include open recreation areas and verandas. All units are 3-bedroom/2-baths with a focus on a spacious, open kitchen/living area which is the heart of the home.
Michael and James awarded the acquisition assignment to Chris Itule who joined DSW in March of 2022.
 "When Chris joined the team, James and I tasked him with finding us potential sites for our work force housing concept and for our La Vida concept, "  said Michael.
With Michael and James' supervision and guidance Chris, created a financial model, negotiated the transaction, lead the due diligence, worked on capital stack, and got the transaction closed.
For more information on this project or any of DSW projects contact Chris Itule at (520) 297-8929.