CBRE is reporting E-commerce retail sales increased by 16% to $453.5 billion in 2017, accounting for 8.9% of total retail sales for the year, according to a U.S. Census Bureau report released today (Figure 1). The growth was due in large part to brick-and-mortar retailers' active investment in omnichannel platforms. E-commerce retail sales include both the revenue of pure-play "e-tailers" and the online sales of primarily brick-and-mortar brands. It is growth in online sales of the latter group that is driving overall growth in e-commerce sales, as providing omnichannel remains the key to success for all retail brands.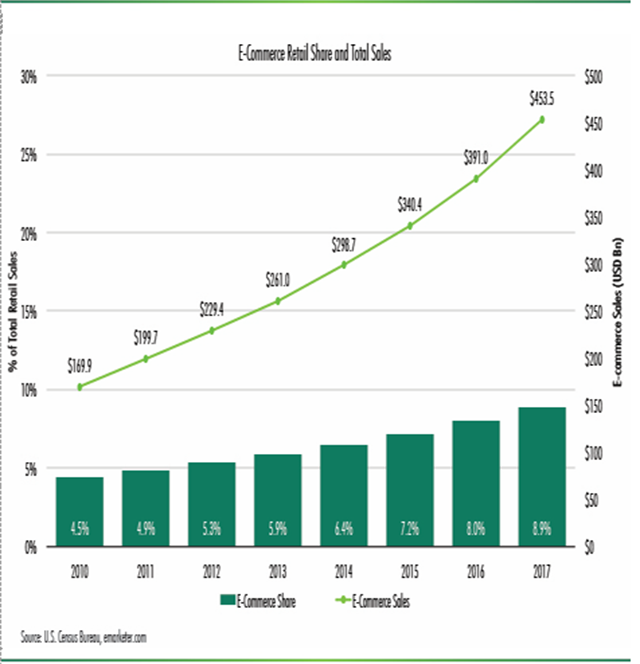 In addition to strong online growth, in-store sales continued to increase at a healthy clip (Figure 2). Physical store retail sales grew 3.4% in 2017—the highest growth rate since 2012 and a strong indicator that U.S. consumers continue to shop in-store.
Figure 2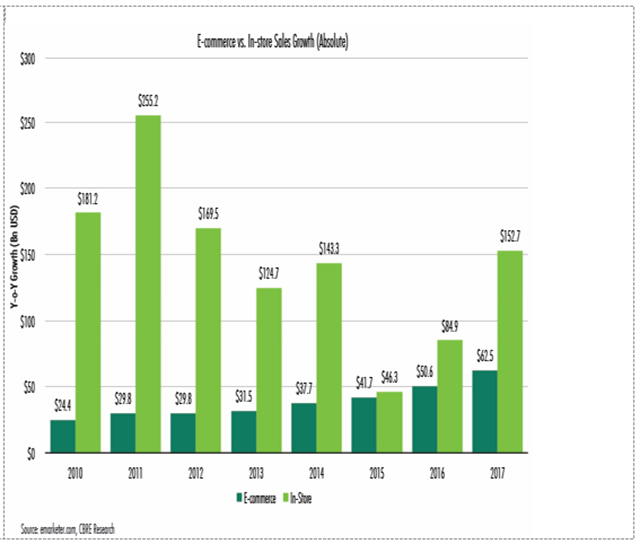 Although growth rates (in percentage terms) are significantly higher for e-commerce than physical store sales, in-store sales contribute substantially more to overall retail growth than online sales. In-store revenue increased by $152.7 billion in 2017, compared with a $62.5 billion increase for e-commerce.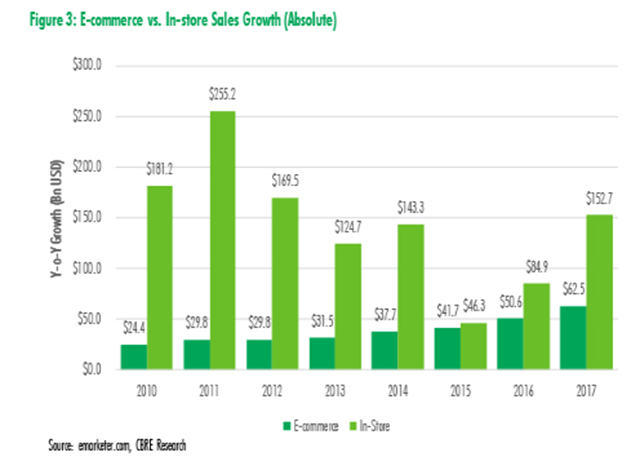 Visit the U.S. reports page here https://www.cbre.us/research-and-reports
Visit the Global Research Gateway here https://www.cbre.com/research-and-reports