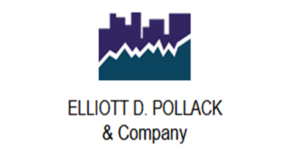 (Septemebr 26, 2023) -- Eliott D Pollack & Company is reporting:  As expected, the Fed voted to pause on an interest rate increase last week.
However, there is still the potential for another increase by the end of the year. Most observers are betting it will be in November depending upon how the inflation numbers come in. There is currently a divide among Fed officials on whether another increase is needed with 12 currently favoring one more increase with seven opposed.
U.S. Snapshot:
The Conference Board's Leading Economic Index declined again in August. The index declined by 0.4%, higher than the 0.3% decline in July. The index has declined for more than a year. This suggests slow growth or possibly a recession in the next 12 months.
NAHB's Housing Market Index declined to 45 in September below the 50 threshold for the first time in five months. This level suggests builders see conditions as poor instead of favorable. The recent increase in mortgage rates is the main reason for the decline in builders' sentiment.
Permitting activity was up slightly in August while the number of starts took a tumble. Total permits were up 6.9% to 1.54 million (SAAR) with single family permits improving 2% to 949,000 (SAAR). Total starts were down double digits to 1.28 million (SAAR) and single family starts were down 4.3% to 941,000. Higher mortgages, higher costs, lack of labor and lack of buildable lots are all among the challenges faced by builders.
Existing home sales fell as mortgage rates rose in August. The level of sales was down 0.7% to 4.04 million (SAAR) and was down 15.3%. While the number of sales was significantly below last year's level, it has remained fairly stable in the last few months.  Existing single family sales were down 1.4% while the median price increased 0.6% to $413,500.
Arizona Snapshot:
com data for August was released last week with positive news for Greater Phoenix and Greater Tucson.
Greater Phoenix permitting activity was above last year's level for the second consecutive month. August saw a 44% increase in permits. Expect permitting activity to continue to be stronger this year than what we saw in the second half of 2022. New home closing activity continues to be near the same level we saw in 2022. As of August, the year-to-date number of new home closings was only 0.9% below 2022. On the other hand, resales continue to be well below last year as August was down nearly 15% from last year.
Greater Tucson saw its best permitting month since 2006. This signals the continued strength of the new home market. Similar to Greater Phoenix, the new home market has been comparable to 2022. As of August, the number of new homes was only down 1.3% from a year earlier compared to the 32% decline in resale activity.