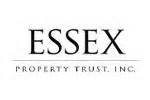 Palo Alto-based Essex Property Trust Inc. announced last week it would buy BRE Properties, Inc. of San Francisco for about $4.34 billion to become the largest publicly-traded apartment REIT in the U.S. West Coast. The combined Apartment REITs will own about 56,000 apartment units in 239 properties in southern and northern California and Seattle.

Having over half of BRE's properties within two miles of an Essex property would help Essex with marketing and procurement, Essex Chief Executive Michael Schall said on a conference call on Thursday.
Schall will head the combined company and three directors from BRE's board will join Essex.
Essex will pay BRE shareholders $12.33 per share in cash and offer 0.2971 newly issued Essex shares for each BRE share held, valuing BRE at $56.21 per share.
The day after the announcement, Harwood Feffer LLP a law firm in New York announced that it is investigating potential claims against the board of directors of BRE Properties, Inc. concerning the proposed acquisition of the Company by Essex Property Trust Inc.
The investigation concerns whether the BRE board of directors is fulfilling its fiduciary duties, maximizing the value of the Company, disclosing all material benefits and costs, and obtaining full and fair consideration for Company shareholders.
Real estate investment trusts, which must pay out at least 90 percent of their taxable income to shareholders as dividends, are subject to lower taxes and pay higher dividends than other companies.
BRE had rejected in July a $60 per share offer from Land and Buildings, saying that the investment firm "neither (had) the capital capacity or demonstrated transaction experience to execute an acquisition of BRE."
Essex said it received committed financing of $1 billion to fund the cash portion of the deal.
The company said the deal is expected to add 5-8 cents per share to its core funds from operations annually. The deal is expected to close in the first quarter of 2014.
UBS Investment Bank acted as lead financial adviser to Essex and provided 50 percent of the committed bridge financing. Wells Fargo Securities advised BRE.
Goodwin Procter LLP was Essex's legal adviser and Latham & Watkins LLP advised BRE.
BRE shares were down 2.2 percent at $54.19 on  Friday's close on the New York Stock Exchange. Essex shares were down 2.2 percent at $142.12.
If you own BRE shares and wish to discuss the class action, or have any questions concerning your rights and interests with regard to this matter, please contact:
Benjamin I. Sachs-Michaels, Esq.
Robert I. Harwood, Esq.
Harwood Feffer LLP
488 Madison Avenue
New York, New York 10022
Phone Numbers: (877) 935-7400
(212)935-7400
Email: bsachsmichaels@hfesq.com
Website: https://www.hfesq.com