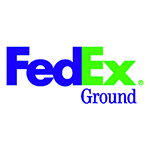 The Westmoreland Company of Huntsville, Alabama assembled 26.5 acres in two transactions at Palo Verde & Corona Roads for $2.58 million to construct a new 210,440-square-foot FedEx Ground Distribution Center. The assigned address of the property is 7050 South Palo Verde Road in Tucson according to public record.
A portion of Business Park of the Desert, 11 acres, sold for $1.182 million ($2.47PSF). Business Park of the Desert is an Industrial Park that was block platted in 2009 and had road and utilities infrastructure in place. It was sold by Business Park of the Desert, LLC (Steve Cohen, principal) of Tucson. Stephen Cohen and Russ Hall, SIOR, GSCS, Industrial Specialists with Cushman & Wakefield | PICOR handled the transaction.
An adjacent 15.5 acres of raw land was also purchased for the project at $1.393 million ($2.06 PSF), this additional acreage is located directly to the west of 7050 S Palo Verde. The seller was Country Club Corona, LLC (Henry Jacome, principal) of Tucson. No brokers were involved.
The Westmoreland Company is one of five developers tasked by FedEx to find expansion distribution sites around the country. Dirt work and construction approvals were done while still in escrow. FedEx was motivated to begin construction before the moratorium on impact fees in Tucson expires.
Rio West of Tucson is General Contractor for the project and completion scheduled for June 2015.
Headquartered in Pittsburgh, PA FedEx Ground currently has 560 facilities in the FedEx network. The workforce of FedEx Ground is more than 65,000 employees with an average daily volume of more than 4.5 million packages serviced throughout the U.S. and Canada.
FedEx responded to our request for more information with the following written statement:
"The new facility will replace an existing station in Tucson, allowing us to continue to meet and exceed customer demands in the region. When the new facility opens, some employee positions will move from the existing station, and we will add to the overall area workforce as necessary to support increased demand for service."
"The site was chosen because of its ease of access to major highways, its proximity to customers' distribution centers and a strong local community workforce for recruiting employees. The new facility is part of a nationwide network expansion to boost daily package volume capacity and further enhance the speed and service capabilities of the FedEx Ground network. Since 2005, the company has opened 11 new hubs featuring advanced material-handling systems and expanded or relocated more than 500 local facilities."
"The network enhancements have resulted in accelerating ground service delivery by one day or more in more than two-thirds of the United States. With these changes, FedEx Ground is faster to more overall locations, including more residential locations, than the competition."
To learn more Cohen can be reached at 520.546.2750 and Hall is at 520.546.2747.
Login for additional information.