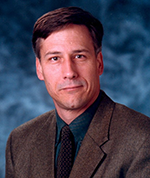 William G. Arnold, former president of the Tucson Association of REALTORS® (TAR), has been named the Federal Political Coordinator (FPC) to Arizona Congresswoman Martha McSally.  The appointment of Arnold, a local, state and nationally known political advocate, was made by the National Association of REALTORS® (NAR).
On behalf of the real estate industry, Arnold will work at a grassroots level with McSally and her  staff.  In a neutral, non-partisan manner, he will advocate for policy initiatives that benefit REALTORS® and real estate owners in Southern Arizona.
I look forward to carrying the voice of real estate in Southern Arizona directly to Congress-woman McSally.  What happens on Capitol Hill has real-world, local consequences.   Our goal is to help lawmakers make better-informed decisions through direct, one-on-one communications," Arnold said
Arnold was president of TAR and the TAR Multiple Listing Service in 1992.  Over the years, he served as a Board Director and chaired several of the association's various Public Policy committees.  He also was TAR's delegate to Pima County's Sonoran Desert Conservation Plan Steering and Implementation Committees.
With the Arizona Association of REALTORS®, he has served on the Board of Directors and as a RAPAC (REALTORS® of Arizona Political Action Committee) Trustee.  He also chaired committees and special work groups such as Issues Mobilization and Smart Growth.
At the national level, he has served on the NAR Board of Directors and Executive Committee and chaired the Public Policy, Land Use, Property Rights and Environmental committees.    From 1995 to 2006, he was the Federal Senate Coordinator to John McCain.
"For the benefit of greater Tucson, we can rely on Bill's advocacy in Washington to monitor, educate and engage in important legislative and regulatory issues.  His liaison work with Congresswoman McSally will keep a focus on our real estate, housing and business community," said Nicole Brule-Fisher, TAR President.
In late January, Arnold attended the NAR Federal Policy Conference in Washington, D.C.  The conference focused on educating the Coordinators on relevant issues and preparing them for their two-year term.
Arnold pointed out that some of those key conference issues include reforming Fannie Mae/Freddie Mac; protecting the mortgage interest deduction; and environmental issues, specifically the Clean Water Act.
"There are 535 NAR FPCs, one for each Senator and Congressperson on Capitol Hill.  I will be the REALTOR® face on issues that affect our industry, and the lives and businesses of Congresswoman McSally's constituents back home," said Arnold.