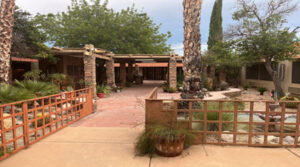 GREEN VALLEY, ARIZONA, March 9, 2023 – Haven Green Valley Real Estate, LLC an affiliate of Haven Health Properties, LLC of Scottsdale and Laguna Beach, CA has completed the purchase of the Green Valley Skilled Nursing facility at 150 N La Canada Drive in Green Valley, AZ for $8,248,802 ($74,314 per bed). Where it managed the facility prior to the sale.
The 111-bed skilled nursing and rehabilitation facility was previously owned and managed by Pioneer Health Care Management, of Bingham Farms, MI.
With 22 locations in Arizona, this is Haven Health's fifth property in Southern Arizona. Other locations include:
Haven Health Douglas, 1400 San Antonio Ave, Douglas, AZ
Haven Health Sierra Vista, 660 Coronado Dr, Sierra Vista, AZ
Haven Health Saguaro Valley, 6651 E Carondelet Dr, Tucson, AZ
Haven Health Tucson, 3705 N Swan Road, Tucson, AZ
Skilled nursing care is short-term, high-level medical care provided to patients to help with recovery after an injury, acute illness or procedure. The goal is to help post-acute patients recover quickly and have a healthy return home with custom treatment plans that include physical therapy, occupational therapy, medication management and other rehabilitation services.
When a doctor orders care in a skilled nursing facility after hospitalization or when patients are making little progress or even declining at home, it's important to find experienced caregivers who can help rebuild the patient's health.
To learn more, see RED Comps #10476.