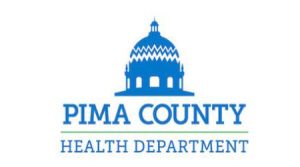 PIMA COUNTY, Sept. 27, 2023 — Pima County residents can suggest how the County and its partner jurisdictions can spend a $48.5 million opioid settlement in a newly released survey.
The Substance Misuse Advisory Committee, a subcommittee of Pima County's Board of Health, identifies and prioritizes possible uses of the opioid settlement funding. In August 2022, the County and other jurisdictions began receiving the first portion of the settlement payments, which will be paid out over the next 18 years.
"It will be important to have the community's collective voice at the table as we move forward," said Dr. Theresa Cullen, Pima County Health Department director. "The public will play a critical role in shaping PCHD strategy development and funding decisions moving forward. Together we can drive positive change for our community."
Deadline to participate in the survey, which should take about 10 minutes to complete, is Oct. 4. Take the survey here.
The committee also seeks input from healthcare leaders, providers, and community partners. Their recommendations and those collected from the public will be presented to the Board of Health and the Pima County Health Department Director for consideration. The Pima County Board of Supervisors will make final funding decisions.