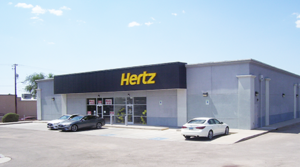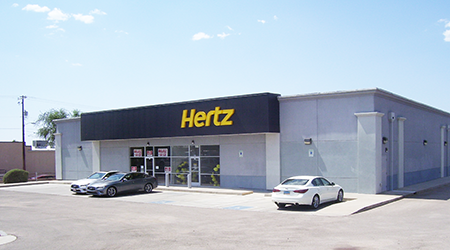 TUCSON, ARIZONA — Dave Weigel, with Commercial Realty, proudly announces the Grand Opening of Hertz Car Rental at 5905 E. Speedway Blvd. in Tucson, Arizona.
The 6,860-square-foot freestanding, former auto parts store is located on a busy, high visibility corner with abundant parking in the densely populated eastern central commercial core trade area of Tucson. The building was subdivided to provide 4,000-square-feet to Hertz under a new long-term lease.
Rick Borane with Volk Company in Tucson represented Hertz in the transaction and the Owner/Landlord, Dave Weigel, a licensed broker in California, represented himself.   Division II General Contractors, also based in Tucson, expertly subdivided the building and built the tenant improvements and construction financing was provided by Commerce Bank of Arizona.
A compatible retail or office tenant is currently being sought for the remaining, now vacant, 2,860-square-feet adjacent co-tenant space which is in "vanilla shell" condition ready for immediate occupancy.
For additional information Borane can be reached at 520.495.2240 and for leasing information or showing by appointment on the co-tenant space contact Weigel at 714.840.5397