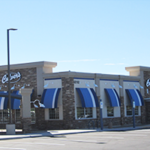 Culver's at 4810 North First Avenue in Tucson sold to a Nevada-investor, Camille Mouchawar Trust, for approximately $2.4 million ($519 PSF) in a sale leaseback. The 4,517-square-foot restaurant, built in 2013 and open April 22, 2013 is located at the southeast corner of River and First Avenue. This was the second Culver's in Tucson and has grown to four current locations.
First River Partners, LLC (David Greischar, member) was the seller and G4 Construction of Minnesota, also a partner, was the builder of the restaurant situated on 2 acres.
Culver's began in 1984 in the founding family's hometown of Sauk City, Wisconsin.
Brian Klanchke of Marcus & Millichap in Minneapolis, Minnesota represented the seller in the transaction. Roger Breckenridge of Long Realty Company in Tucson represented the investor.
For additional information, Klancke can be reached at 952.852.9732 while Breckenridge should be contacted at 520.918.5813.
Login for more information. To learn more, see RED Comp #3691.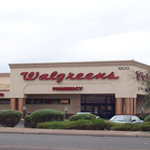 In a separate transaction, a fee simple interest in a freestanding Walgreens sold for approximately $3.6 million ($267 PSF). Located at 1900 South 6th Avenue in Tucson at the hard corner of 29th Street and S 6th Avenue, the 13,428-square-foot store was built in 1994 on just under 2 acres.
The investor that was trading up was Takesh, LLC of Newportr Coast, California (Saeed Partow, member). The seller, Morris Optimus Investments, LLC of Highwood, Illinois (Jeffrey Morris, manager).
The tenant had recently entered a 15-year lease extension with over 14 years remaining.
Brandon Duff, Brad Feller and Isaiah Harf with Stan Johnson Company of Chicago handled the transaction.
For more information, Duff can be contacted at 312.240.0127, Feller is at 312.240.0194 and Harf should be reached at 312.777.237.
Login for cap rate. To learn more, see RED Comp #3676.