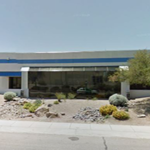 KOLD, LLC (Debbie Bush, Tucson General Manger) purchased the 22,804-square-foot industrial building at 7831 N Business Park Drive in Tucson from Redyns Development, LLC of Tucson (Harold Snyder, Manager) for $2,432,190 ($107 PSF).
KOLD-TV News 13 serves the entire Southern Arizona region with serious, hard-hitting news coverage and was a tenant in the property prior to the sale. The property serves as broadcast studios and offices for KOLD, KMSB Television and KTTU Television.
Raycom Media, Inc. of Montgomery, AL owns KOLD and the Belo Corporation, which owns KMSB and KTTU, the three entered into a Shared Service Agreement in February 2012 under which KOLD provides news, marketing and engineering services to KMSB/KTTU.
With 53 stations covering more than 13% of U.S. households, the group now ranks No. 11 (by spot revenue) on the BIA/Kelsey-TVNewsCheck Top 30.
Backed by the Alabama Retirement Systems, Raycom Media also owns Raycom Sports, a marketing, production, events management and distribution company.
Stephen Cohen and Russ Hall, SIOR, GSCS, Industrrial Specialists with Cushman & Wakefield | Picor represented the seller, Redyns Development in the transaction. Joe Judge of Washington, DC and Pat Williams of JLL Jones Lang LaSalle of Phoenix represented the buyer, KOLD.
To learn more Cohen and Hall can be reached at 520.748.7100. Williams can be contacted at 602.282.6300.