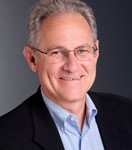 TUCSON, ARIZONA — Mayor Jonathan Rothschild delivered his annual State of the City address hosted by the Tucson Metro Chamber at the Tucson Convention Center to a packed audience at this sold out event  Friday.  The popular Mayor has announced that he will not seek his third four-year term, so this was Mayor Rothschild's last State of the City speech, entitled "Moving Tucson Forward".
"I want Tucson to be a city where our children want to stay, and can stay," said Mayor Rothschild.  "Want to stay because of the community and its quality of life. Can stay because there are good jobs here. If I've helped get us closer to that goal, then I've done my part."
To read the full speech click here: State of the City Speech 2019
Mayor Rothschild is a native Tucsonan. His grandmother came to Tucson in 1942 and opened Valley Fair, a used furniture store on South 6th Avenue. His father attended Tucson High School and the University of Arizona.
A graduate of Canyon del Oro High School, Kenyon College and the University of New Mexico Law School, Mayor Rothschild served as a law clerk for United States District Court Judge Alfredo Marquez. He then joined the law firm of Mesch, Clark & Rothschild, where he served as managing partner from 2001 to 2011. In addition to his own law practice helping businesses and individuals, he was responsible for the day-to-day management of a 21-attorney firm.
Mayor Rothschild has a long history of extensive service with local non-profit, as a leader and a worker. He has served in various capacities, including board president of Casa de los Niños, Handmaker Jewish Services for the Aging, and Temple Emanu-El.
Mayor Rothschild also served on the boards of the Tucson Medical Center Foundation, Jewish Family & Children's Service, Friends of the University Libraries, University of Arizona and the Community Foundation of Southern Arizona. He was a member of the Tucson Parks & Recreation Commission and chair of the Jewish Community Relations Council.
Other past responsibilities include: James E. Rogers College of Law, Adjunct Professor University of Arizona; Committee on Examinations, State Bar of Arizona Chair; Operation Deep Freeze, Project Coordinator; Pima County Sheriff's Department, SMART Project Member; Pima County Democratic Party Treasurer.
Mayor Rothschild was first elected in 2011, re-elected in 2015. In his first race he defeated Write-in Republican contender Rick Grinnell and Green Party candidate Mary DeCamp. He ran unopposed in his 2nd bid.
Four Democrats, two Republicans, and two Independents to date are listed on the City of Tucson Election Department's page as having filed to run for this office. Primary election deadline for nomination signatures, as well as signatures for the General is May 29, 2019.
To see the full list of candidates filed click here: 2019 Tucson City Candidates filed as of 02-04-19
Also up this year, are Council seats in Ward 1, 2 and 4 in the City of Tucson.