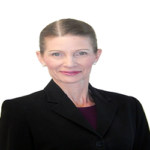 PHOENIX, AZ– Laura Pogue has joined NAI Horizon as an Associate in the Office Properties Group.
Pogue's area of focus will be office and medical office. She will be working with other members of NAI's Office Properties Group to strengthen its medical office capabilities.
A native of Michigan, Pogue joins the Phoenix office of NAI Horizon after serving as Sales Manager/Owner of Complete Holdings, an online education technology firm. Pogue also was Business Development Manager/President at Elektra Enterprises in Phoenix, and spent 10 years in sales and service at General Motors/Buick/Delphi in Birmingham, Mich.
"I am excited to have Laura join our NAI team," said Terry Martin-Denning, CEO of NAI Horizon. "She brings a very high level of customer service and sales experience that will benefit NAI's existing and future clients".
Pogue is a graduate of the University of Michigan-Dearborn where she earned a Bachelor of Business Administration (double major) in marketing and finance. She also holds a Master of Business Administration from the University of Michigan-Flint and a Doctor of Management degree in organizational leadership from the University of Phoenix. Pogue holds a Real Estate Sales License from the state of Arizona.
Pogue is active in Valley Partnership and the Arizona chapter of USGBC. She is a member of the Phoenix Art Museum and a member of the National Association of Corporate Directors, Arizona chapter.