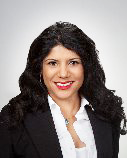 PHOENIX, AZ – Lee & Associates Arizona is pleased to announce the hiring of Victoria Benavidez as Marketing Coordinator for Principals Stein Koss, SIOR and Thomas Louer, SIOR of the Koss/Louer Team. She will be involved in the leasing, selling and marketing of the industrial team's portfolio.
Victoria comes to Lee & Associates with 15 years in the commercial real estate industry and has experience with business/sales development, marketing plans, public relations, website development, planning and coordinating events.
"I'm excited about the value that Victoria brings to the team," said Koss. "Her energy, knowledge and professionalism is a great addition." Louer added, "Victoria's previous experience and work ethic is a great addition to our overall plan in growing our team."
Victoria has worked in commercial real estate as Marketing Project Manager for CBRE in Phoenix and Grubb & Ellis in Seattle.
To contact Victoria, call her directly at 602.912.3757 or by email at vbenavidez@leearizona.com