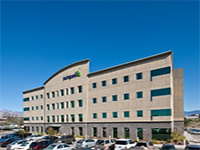 LivingSocial, the daily-deal maker, announced Thursday that the company will reduce its DC-based and remote workforce by approximately 160 employees. The layoffs include the closure of its Tucson call center at 250 S Williams Blvd and the 120 employees working there. The company will transition its customer service function to a U.S.-based service provider this spring. Notifications are taking place immediately and all employees impacted by these decisions will be offered severance packages, continuation of health benefits and outplacement support, according to the company.
LivingSocial is a marketplace to buy and share the best things to do in your city – or wherever you may be. It provided help to local and national businesses for growth by introducing them to new customers. With thousands of unique and diverse offers every day, members got deals on everything from weekend excursions to international travel, from exclusive gourmet dinners to family outings and more.
This round of layoff comes just five months after the company laid off about 200 employees, in order to cut costs and refocus its business model.
"LivingSocial is evolving from a multi-category, multi-country voucher-based business to a North America-based marketplace focused on experiential categories," stated LivingSocial's President and CEO Gautam Thakar. "It has been a tougher journey than I would have liked, but we have remained focused over the last year on the initial goal of being breakeven in our voucher business. We have aggressively sought operational efficiencies through simplification, automation and outsourcing, culminating in the completion of the initial phase of our turnaround today."
Concurrently, LivingSocial has been testing new products, providing consumers with more seamless ways to engage with merchants that offer local experiences. In particular, Restaurants Plus, LivingSocial's card-linked solution, has shown initial success, with high adoption from merchants in the restaurant category and positive early feedback from consumers, on the move away from vouchers.
"Early customer adoption of our card-linked product has encouraged us to shift future investment from our voucher business," added Thakar. "As a smaller organization, we will focus on scaling our card-linked offer initially in the restaurants category, before adding other categories in the future. While it is never an easy decision to say goodbye to talented colleagues, we believe that we are now in a more stable position to invest in the next phase of our journey." LivingSocial plans to focus almost entirely on growing its Restaurants Plus program.
Participants just sign up once on LivingSocial and register a credit or debit card. Any time they use that card at an approved location, they will get up to 30 percent cash back automatically credited to their account, while LivingSocial gets a cut of the transaction.