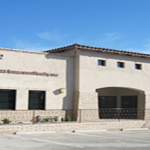 Arizona State Radiology (ASR), expanding in Tucson, bought the 5,480-square-foot office building at 2492 East River Road in Hacienda del Sol Office Park for $1.21 million ($220 PSF). The buyer wanted to be near the Center for Neurosciences located at 2450 E River Road, a long standing group practice dedicated to the treatment and research of neurological disorders.
The objective of the Center for Neurosciences is directed towards research into the etiologies, diagnosis, prevention and treatment of diseases or malfunction of the brain, spine and nerves.
With offices in Phoenix and Tucson, ASR takes pride in fostering relationships with the greater medical community, fostering personalized treatment for every case, and offer subspecialty expertise in interventional radiology, women's imaging, MR imaging, CT Scan, Ultrasound, diagnostic X-ray / radiology, nuclear medicine, screenings and vascular medicine.
The building consists of two office condominiums, constructed in 2007, that were originally owner occupied by the sellers, dba Miramonte Homes and Buzz Isaccson Real Estate. After Isaacson joined CBRE in 2008, Miramonte Homes occupied both condos. The buyer will renovate the space to meet its medical requirements.
Buzz Isaacson, First Vice President with CBRE in Tucson represented both sellers, 2492 East River, LLC (Buzz and Ike Isaacson, managers) and 2492 East River Road, LLC (Chris Kemmerly, manager). Jeff Casper, Associate Broker at CBRE in Tucson represented the buyer, Joint Imaging Group, LLC of Tucson (Dr. Thomas Stejskal, Dr, Rajul Shah and Dr Todd Lessie, managers).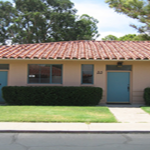 In another medical office transaction, CBRE's Buzz Isaacson and Jeff Casper negotiated the sale of a 1,780-square-foot medical office condo at 1601 N Tucson Blvd, Ste 27 in Tucson for $220,000 ($124 PSF). The former dental office was built in 1983 with four exam rooms all with sinks and plumbing in addition to two additional rooms. It was vacant at time of sale and located at the southwest corner of Tucson Blvd and Elm Street.
Dr. Jeanne Krizman bought the dental office to owner occupy dba J. A. Krizman Biological Dentistry, a general and integrative dentistry practice.
Isaacson and Casper represented the seller, The Murad Family Living Trust. The buyer was self-represented in the transaction.
To learn more Isaacson can be reached at 520.323.5151 and Casper should be contacted 5250.323.5181 or through their office at 520.323.5100.
For additional details, login to see RED Comp #2727 and #2745.