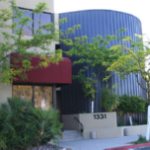 The office building at 1331 N Wilmot Road in Tucson sold for $1.5 million ($94 PSF) for the 15,881 square foot building. The investor was 1331 Wilmot, LLC (Jeffrey Quick, principal), a private investor from Tucson and the seller, NVC Acquisitions, #1, LLC a private investment group of Tucson (Michael Stilb, managing member).
This article has been archived, please login for access or subscribe now by going to the subscribe tab at the top of page.
[mepr-show rules="58038"]The 2-story building (built 1985) on a 1.07 acre property located at the southwest corner of Wilmot and Fairmount. The building is a class A building, in good condition and has covered parking, but sold with a high vacancy rate, Clarissa Lopez of M.A.S. Real Estate reported to us. Lopez had been property manager of the property for several years.
The seller owned the property for 15 years, since September 1999. M.A.S. Real Estate Services is continuing to manage the property.
National Bank of Arizona handled the financing for buyer.
Michael Stilb of M.A.S Real Estate Services in Tucson was self-represented as seller and John Yarborough of Romano Real Estate in Tucson represented the buyer.
Stilb and Lopez are reachable at (520) 888-5127. Yarborough can be contacted at (520) 577-1000.[/mepr-show]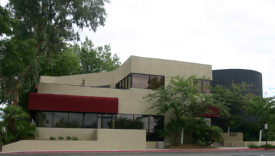 [ismember]Sale date was 9/4/2013. Prior sale was 9/16/1999 when seller bought the property for $1.35 million from Aegis Properties. APN: 121-08-053A. Buyer paid $187,500 down and financed the balance with conventional financing. No special conditions were reported. [/ismember]