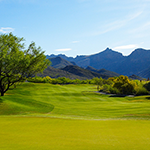 One of Arizona's leading golf resort and club, The Lodge at Ventana Canyon Golf & Racquet Club, located at 6200 North Club House Lane in Tucson has announced the first phase of the property's multi-million dollar renovation. This first phase set for completion in January of 2015, will update all one-bedroom suites while the second and third phase, will debut revamped dining areas, a pool and Jacuzzi spa, and an expanded Golf House and Golf Academy Experience AZ Magazine reports. The all-suite property has completed a renovation to the common areas, including the lobby, fitness center, patios and a portion of the grounds.
"We are confident that these significant property enhancements will only further benefit the overall guest and member experience and will establish this property as a true gem in Tucson," says CEO and General Manager George White. "We look forward to exceeding expectations for Tucsonans and visitors alike."
The renovations begin with new furniture, bathrooms and kitchens in all one-bedroom 800 square feet King and Double Queen Suites. The formal dining and banquet space, the Catalina and Sabino Rooms, are getting a fresh, new look as part of the first phase. Second phase plans include renovation of the property's popular dining area, the Ventana Bar, which will be completely revamped to feature indoor/outdoor patio seating facing the pristine Catalina Mountains. The Lodge will also unveil a brand new resort-style pool and Jacuzzi spa, perfect for all ages. Finally, plans call for a renovated Golf House, which will include expansion of the Golf Academy.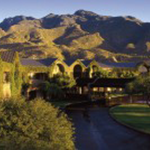 "Our outstanding customer service and dedicated staff have helped The Lodge at Ventana Canyon become a recognized and sought after resort," says Director of Sales and Marketing Chris Sabala. "The new space, renowned teaching staff and overall expansion will help catapult The Lodge at Ventana Canyon to a top-tier luxury property in Tucson."
The Lodge is world famous for their award-winning Tom Fazio designed golf courses, as well as a premier tennis complex that includes a newly renovated 600-seat stadium court. In addition to being an all-suite boutique resort, The Lodge is complemented with a high-end country club, offering premier services and amenities to members that fit all lifestyles. With a focus on younger families and professionals, The Club will cater to locals and avid golfers near and far, providing members complete access to the extensive and updated facilities on property. Located in a well-maintained and gated community, The Lodge at Ventana Canyon is a place for community and family.
"Here on our property you can be a member for a day or for a lifetime," says White. "From golf to tennis to social, the club offers a variety of memberships that will truly fit any type of lifestyle."
Located in the private affluent community of Ventana Canyon in Tucson, Ariz., just 30 minutes from the Tucson International Airport, The Lodge at Ventana Canyon is a premiere destination for both out of state guests and locals. Boasting the most photographed golf hole west of the Mississippi and a multitude of programming options to choose from, The Lodge reflects the highest in Southwestern hospitality having been ranked a AAA Four-Diamond resort for 19 consecutive years.