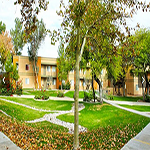 Hamilton Zanze & Company of San Francisco  (Mark Hamilton, CEO) sold five apartment complexes with a total of 1,004-units to Monarch Investment Management Group "Monarch" of Franktown, CO (Andy Newell, CEO) for $47.5 Million ($47,311 per unit). The properties sold in a bulk portfolio sale.
The properties included four in Tucson and one in Sierra Vista, AZ as follows:
Lakeside Casitas (310 units) 8250 E Golf Links Rd, Tucson (built 1983)
San Mateo (254 units) 2800 S Mission Rd, Tucson (built 1987)
Solano Springs (152 units) 6340 S Santa Clara Ave, Tucson (built 1982)
Hampton Park (160 units) 8600 E Old Spanish Trail, Tucson (built 1973)
Highland Woods (128 units) 555 N 7th Street, Sierra Vista, AZ (built 1984)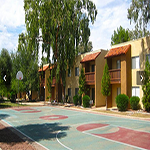 The investor Monarch, specializes in acquisition and management of investment grade income producing properties, primarily multi-family apartment communities and currently manages 33,517 apartment units. Monarch self-manages by providing in-house maintenance, accounting, marketing, and legal services.
This was Monarch's first acquisition in the Arizona multifamily market.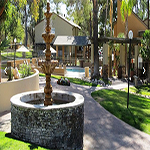 Cindy and Brad Cooke with Colliers International in Phoenix represented the seller in these transactions.
For more information, contact the Cooke Multifamily Team, Cindy Cooke can be reached at 602.222.5039 and Brad Cooke can be contacted at 602.222.5088.
To learn more, see RED Comp #4090.