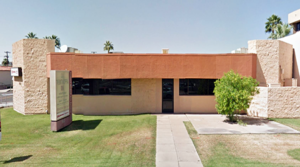 PHOENIX, ARIZONA -- The NAI Horizon team of Senior Vice Presidents Barbara Lloyd, CCIM, and Lane Neville represented the seller in the $1.25 million sale of the Phoenix Medical Arts Building at 1002 E. McDowell Rd., in Phoenix.
Lloyd and Neville represented Tasker Holdings, LLC. They also represented Tasker Holdings in the purchase of the property through foreclosure in 2015.
The buyer, Dr. Josef Khalil, was represented by Anthony Horan (Vice President), also with NAI Horizon. Dr. Khalil will occupy a portion of the building for his medical practice.
"Our client purchased this investment property in 2015 through the foreclosure process and we were not actively marketing the property for sale," said Lloyd. "The off-market opportunity presented a win-win situation for our seller and the buyer as an owner/occupant of the building."
The building was 60 percent occupied at the time of the sale.
Established in 1992, NAI Horizon is a full-service commercial real estate brokerage and management firm serving Arizona through its offices in Phoenix and Tucson.  In June 2015, NAI Horizon became one of the few broker-owned and operated full-service commercial real estate firms in Arizona.