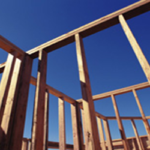 The Tucson office of the Land Advisors® Organization (LAO), announced the successful closing of ±70 acres with a preliminary plat for 242 lots. Located on the north east corner of Sanders Road and Barnett Road in Marana, Arizona. Will White of Land Advisors Organization in Tucson negotiated the transaction for the buyer.
The acreage was sold by the Barnett Family Trust and purchased for $2.25 million ($9,298 per lot) by Randall Martin – Randy Bury, Founder and President. This acquisition is Bury's 4th major acquisition in the north Marana area since 2011.
"We've had a long relationship working with Land Advisors and Will White," stated Randy Bury. "I appreciate their experience and diligence in getting our deals closed."
In another transaction, Maracay Homes took down five more lots of an option agreement in Tortolita Vista for $987,088 ($197,418 per lot). Located north of Tangerine Road on Thornydale, the one acre sites feature lush desert open space. Maracay is building a total of 54 homes in Tortolita Vista that began October 2013. Will White of Land Advisors Organization in Tucson represented Maracay in the rolling option.
For additional information regarding this transaction contact White at 520.514.7454.
To learn more, see RED Comp #3592 and #3563.
KB Home is planning a new infill project at Prudence and Escalante in the eastside of Tucson; Kinneson Overlook is named after the arroyo in the area. Property was re-platted from 51 to 46 SFR lots, 45'x 100′ by the seller, OT Huachuca, an affiliate of Oasis Tucson (Jim Campbell, president). The subdivision had a prelimary plat when it sold.
The 6.84 acre Kinneson Overlook sold for $828,000 ($18,000 per lot). Both buyer and seller were self-represented in the transaction.
To learn more, see RED Comp #3614.
Mattamy Homes bought 15 SFR lots at The Enclave at Stone Canyon V for $2.78 million ($185,000 per lot) from Enclave Construction & Sales (David Williamson, manager). Located in Stone Canyon at Rancho Vistoso, north of Tortolita Mountain Circle and east of Hohokam Village Place in Oro Valley, the property is also known as the Stone Canyon Donut Hole due to its vicinity to Stone Canyon Golf Course. Surrounded by the Stone Canyon Golf Course, the subdivision sits on approximately 28 acres of vacant land and features single-story homes on lot sizes ranging from 10,000- to 15,000-square-feet with 80 foot frontages.
Thrac Paulette with Cantera Real Estate in Tucson represented Mattamy and can be reached at 520.904.5055 for more information.
To learn more, see RED Comp #3433.
Meritage Homes is active in Stone Canyon, and recently purchased a 48-acre parcel of land there for $1.8 million ($50,000 per lot) with plans to re-plat the property from 38 lots to 36-home sites in this northwest community.
The seller was Diamond Venture (Bill Kelley, CFO). Both buyer and seller were self-represented in the transaction. Meritage Homes plans to develop 36-lots for customized home sales.
To learn more, see RED Comp #3488.
Lennar Homes purchased 53 platted lots and common areas in the Robb Hill subdivision for $1.65 million ($31,132 per lot), another infill project within the City of Tucson limits. Lots are 50′ x 115′ on approximately 12.5 acres, located to the east of Pantano on Speedway. Bob Solfisburg was with Tucson Realty & Trust when this transaction was completed and is now with JBS Real Estate. Solfisburg can be reached at 520.977.9006 for more information.
To learn more, see RED Comp #3524.
Richmond American purchased a 30.6 acre parcel located at the southeast corner of Sandy Desert Trail and Cortaro Farms Road in Marana for $1.38 million ($20,000 per lot). Minutes from Interstate 10, Willow Vista offers breathtaking views of Arizona sunsets over the Tucson Mountains and lies within the Town of Marana and the Marana Unified School District.
The seller, Heater Investments of Tucson (Joe Heater) had rezoned the property, which had previously been platted for 35 – 16,000-square-foot lots under R-16 zoning. The new plat provides 69 – 7,200-square-foot lots under R-6 zoning, yet still preserving more than 40% of the site as Natural Undisturbed Open Space (NUOS), with greater attention to maintaining the wildlife corridors throughout the property. Besides rezoning, the seller provided the topography and boundary survey and Final Plat.
To learn more, see RED Comp #3528.
In another option agreement, DR Horton purchased 9-SFR lots at Sunset Pointe at Midvale Park for $305,280 ($33,920 per lot). Horton is buying a total of 55-lots in this subdivision platted in 2007, with 3,600-square-foot minimum lot sizes. The seller is D.B.S. Midvale, LLC (Bill Estes, Jr.) of Tucson. Dan Feig and Aaron Mendenhall of Chapman Lindsey represented D.R. Horton.
Feig and Mendenhall should be reached at 520.747.4000.
To learn more see RED Comp #3494.