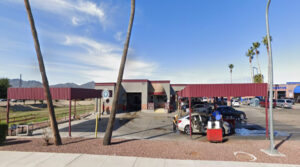 TUCSON, ARIZONA, March 23, 2023 –  Roger Pencek with Car Wash Brokers, Inc. of Scottsdale, handled the sale of four Octopus Car Washes in Tucson for $15.4 million, including equipment and fixtures.
The properties' locations include:
6611 N Thornydale Road in Marana
2011 W Valencia Road in Tucson
7210 E 22nd Street in Tucson
3410 N 1st Avenue in Tucson
This bulk portfolio sale was $12,280,000 for real estate, averaging $3.2 million per location.
The buyer, Secolo Land Development Co of Portland, OR, will rebrand the locations to Blue Whale Car Wash.
Blue Whale is a combination of industry-leading car wash equipment and solutions developed and manufactured by Blue Whale Car Wash Technology. Since 2003, Blue Whale has provided cutting-edge wash solutions, equipment, service, and technical support.
The car wash industry has grown in Tucson this year. Super Star closed on its fourth site in Q1 2023, at 13550 E Colossal Cave Road in the Vail area.  With summer just around the corner, the car wash industry will be in high demand.
According to onedesk, 66% of car owners in the U.S. will get their vehicle washed anywhere from once to twice every month. Car owners have decreased their use of at-home washes and utilized car washing facilities.
In another car wash sale on February 22, 2023, Pencek handled the sale of 4733 S Campbell Ave in Tucson for $1 million. The five manual drive-thru wash stations and one automatic wash station were built in 1998, north of Irvington on Campbell Ave.
Many niche asset classes have risen in popularity over the past several years, and car wash investments are indeed one of them — and it's just getting started. The professional car wash industry is expected to grow at a 3.1% compound annual growth rate (CAGR) from 2022 to 2030.
The global car wash services market was valued at USD 29.3 billion in 2021 and is anticipated to grow at a compound annual growth rate (CAGR) of 3.1% from 2022 to 2030.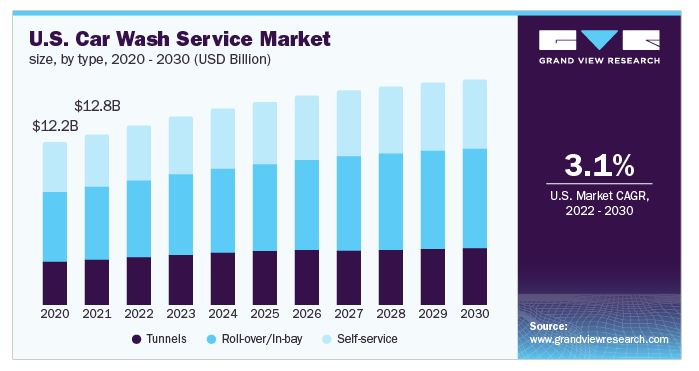 For more information, Pencek should be contacted at 602.787.1100,
See RED Comps #10363, #10364, #10365, #10366, #10502, and #10438 to learn more.