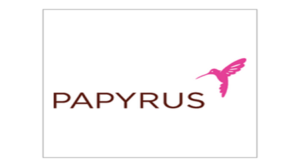 Upscale stationery chain Papyrus is reportedly closing stores across the United States according to sources.
The company, which is owned by Schurman Retail Group, is reportedly closing all locations. Papyrus once had more than 450 U.S. stores, but has been closing locations in recent years. The company now operates some 260 stores.
Schurman Retail Group has not issued a statement on the closures. According to the Chicago Tribune, employees were notified last week that all stores were expected to close in the next four to six weeks, with liquidation sales already underway in stores and online.
Founded in 1950 as an importer of European paper products, Schurman is now comprised of several retail brands, including Papyrus, American Greetings, Carlton Cards, Niquea.D and Paper Destiny, according to its website.
The only Papyrus store affected in Tucson is located at La Encantada, 2905 E Skyline Dr, Tucson, AZ that confirmed the closure by phone. As of Wednesday morning, the Papyrus website was holding its half-yearly sale, with discounts up to 70%, and a 20% discount on all non-sale items. The Tucson store is carrying a 20% discount off everything in the store that may progress until everything is sold.