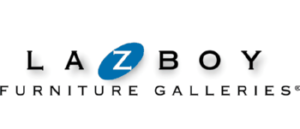 Scottsdale-based, EBCO, Inc., (Ed Breunig, President) the operating company for Arizona's La-Z-Boy Furniture Galleries purchased a .64 acre parcel at 6828 E. Camelback Road in Scottsdale, Arizona for $2.8 million ($100 PSF). The parcel sold with a 10,096-square-foot office building to be razed for a new 11,000-square-feet new La-Z-Boy concept store, expected to open by the end of March 2014.
The 27,878-square-foot parcel is located just east of Camelback and 68th Street, at an intersection that has been the focus of increased construction activity in the past year after an apartment complex on the southeast corner was demolished to make way for Optima Sonoran Village, an upscale apartment community.
"We have worked with the La-Z-Boy management team for several years throughout Arizona," said Darren Pitts, Executive Vice President of Velocity Retail Group Pitts. "We were pleased to identify a very high-profile location in close proximity to Scottsdale Fashion Square Mall, one of the top malls in the country," he added.
Bob Kling, Principal with Lee & Associates Arizona said, "This prime location near Scottsdale Fashion Square and other amenities provides a great opportunity for La-Z-Boy. Add in as many as 576 upscale apartments to be constructed across the street and they could have a strong customer base at their doorstep."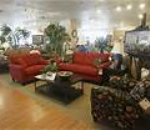 Ed Breunig of EBCO commented, "We are very pleased to be opening our second store in Scottsdale. This will be our first La-Z-Boy Home Furnishings and Décor store, which is a new concept store for La-Z-Boy featuring a fresh new layout and updated finishes giving the shopper an easier and more fulfilling experience in the store. We will continue to provide excellent service including complimentary In Home Design and a beautiful selection of custom fabrics and great accessories to furnish the entire home." This will be the 9th location in Arizona for the company.
T.D. Note, LLC, the Seller, was represented by Bob Kling of Lee & Associates in Phoenix. Bob Crum, Principal of Ross Brown Partners in Scottsdale and Darren Pitts, Executive Vice President of Velocity Retail Group in Phoenix represented EBCO in the transaction.
Kling can be reached at (602) 954-3751. Crum may be contacted at (480) 362-9500, and Pitts is at (602) 682-8100.