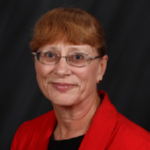 Gay Jarvis has joined Cassidy Turley's Property Management Group. Jarvis will oversee the management of Tucson West, a 150,000 SF building at 333 E. Wetmore in Tucson as well as the newly renovated Plaza Palomino, a 100,000 SF property at Swan Rd. and Fort Lowell in Tucson.
"Gay is an accomplished and respected professional in the industry," Cassidy said. "Her experience and connections with the Tucson real estate community will be a valuable asset to us and our client."
Jarvis has more than 24 years experience in the real estate industry, the past 20 with Anthem Equity Group, Inc. She was an on-site manager for an eight-building, mixed-use property that included 40 executive suites, two restaurants and a large engineering firm. Ms. Jarvis was most recently the maintenance manager for the Anthem portfolio where she built integral relationships with a diverse group of tenants and vendors.
She holds a B.A. in Business with a minor in Computer Information Systems from National University, San Diego. She is the past president of the Building Owners and Managers Association of Greater Tucson. She was chosen as BOMA Tucson's Principal Member of the Year in 2010.
Jarvis will report to Senior Vice President Karinna Cassidy, CPM, in Cassidy Turley's Los Angeles office.
Jarvis can be reached at (520) 888-4375