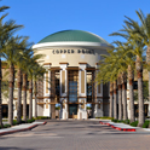 Fourth Quarter 2013 By: GPE Healthcare Investment Group of Phoenix
MEDICAL OFFICE LEASE ACTIVITY
As we end 2013 and begin 2014, the question healthcare landlords and tenants are asking is, "How is the Affordable Care Act (ACA) going to affect me as it is implemented?" Providers continue to remain uncertain of their practice's future by requesting shorter lease terms and renewal terms. Healthcare organizations such as Banner Health ("Banner") have been purchasing medical office buildings and retail centers near their hospitals at "bottom-of-the-market" prices and becoming owner-users of these properties. On February 15, 2013, Banner purchased 755 E. McDowell Road Phoenix, Arizona, a 93,411 SF property for $6,169,742.00 ($66.05 psf) near Banner Good Samaritan Health Center. Near Banner Baywood Health Center, Banner purchased a 103,411 square foot retail center called Cooper Village located at 6704-6744 E. Broadway Road, Mesa, Arizona for $4 million dollars ($38.68 psf) on April 4, 2013. On the provider side, Banner has been purchasing practices and placing them in these properties.
The leasing statistics in the Phoenix market prove to show little change from Third Quarter 2013 to Fourth Quarter 2013. The average lease rate remains steady in the Fourth Quarter at $21.99 Full Service from $21.72 in the Third Quarter, according to CoStar. The average lease rate has been at this level for most of 2013 and the vacancy remains at +/-30%. The above data is comprised from 324 medical office buildings consisting of 10,000 square feet or more, for a total of 12,580,074 square feet.
In the Fourth Quarter 2013, the medical office/investment sales continue to improve as we see larger properties change hands and little or no distressed assets traded. According to Costar, there were a total of 12 medical office sales transactions in the Fourth Quarter, 2013 including three large investment sale transactions; owner/users including John C. Lincoln Healthcare Network and two others that purchased smaller medical office buildings; only one REO sale; and the remaining are smaller investment sales of Class C medical office buildings. The total sales volume for the Fourth Quarter 2013 was $57,496,412, with an average price per square foot of $143.44, decreasing from $204.80 in the Third Quarter 2013.
Details for the three large investment sale transactions for the Fourth Quarter 2013 are below: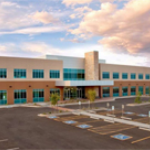 Copper Point , 3530 & 3570 S. Val Vista Drive, Gilbert, AZ 85297
93,961 square feet building sold December 27, 2013 for $108.56 per square foot for a total of $10,200,000. Built in 2008, WCCP Copper Point, L.L.C. purchased this property from Investment Equity Development, L.L.C. Kathleen M. Morgan, CCIM and Trisha A. Talbot of GPE Commercial Advisors are leasing this property.
Mercy Medical Commons, 3645 S. Rome Drive, Gilbert, AZ 85297
46,732 square feet building sold December 23, 2013 for $303.86 per square foot for a total of $14,200,000. Built in 2010, MedProperties, L.L.C. purchased this property from Gilbert Mercy Medical Partners.
McAuley Building, 500 W. Thomas Road, Phoenix, AZ 85013
168,511 square foot building sold October 24, 2013 for $123.41 per square foot for a total of $20,795,381. Built in 1994, Heitman, L.L.C. purchased this property from LaSalle Investment Management in a bulk portfolio sale, including MOB assets in Arizona and California.
SENIOR HOUSING SUPPLEMENT
Senior housing continues to be a "hot" topic as we continue to retire "baby boomers" in record numbers. Questions of how the changes in healthcare will affect the services offered in this healthcare segment, and how the real estate for this industry needs to change and/or grow to meet the current and upcoming demand are still being discussed.
The demands for senior housing is not only defined by need, but especially for independent and assisted living the delineation starts with public versus private pay. Then, within private pay, a number of models and demographics are affected by a
variety of income levels. According to the Senior Care Investor, November, 2013 forecasting the supply and demand of senior care facilities, decisions will have to be made on whether to remodel, sell and/or reinvest into developing new facilities.
Relating senior housing demands to our local market, in November 2013, the National Investment Center for the Seniors Housing and Care Industry (NIC) reported that Phoenix is among the top five markets with assisted living properties under construction. The top five markets account for 43% of the assisted living construction nationwide.
In other local news, Encore on First, a tax-subsidized senior-housing complex located in downtown Mesa, opened in December 2013. Encore located at 25 West First Avenue Mesa, Arizona is a five-story, 81-unit complex offering its residents the opportunity to walk to nearby venues including the Mesa Arts Center, restaurants and future light rail, according to the Arizona Republic. One Encore resident pays $550.00 monthly for her apartment with the federal tax credits offered for this facility.
CoStar reports two senior care facility transactions in the Fourth Quarter, 2013.
Casa Valle, 5516 E. Thomas Road, Phoenix, AZ 85018
13,580 square foot rehabilitation center sold for $92.05 per square foot for a total of $1,250,000. Built in 1949, Crossroads, Inc. purchased this property from Primer Paso, L.L.C.
Country Meadow Guest Home, 2815 W. 48th Street, Phoenix, AZ 85008
5,016 square foot skilled nursing facility sold for $69.78 per square foot for a total of $350,000.  Built in 1949, Bahati, L.L.C. purchased this property from an individual investor.
To contact GPE Healthcare Investment Group call 480-994-8155 or visit  www.GPE1.com.