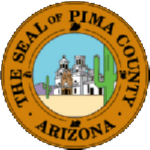 Funds support events, celebrations and programs that promote tourism in Pima County
PIMA COUNTY –On Tuesday, the Pima County Board of Supervisors unanimously approved $400,000 in funding to outside agencies with attractions and tourism-related programs. Nine non-profit community agencies will receive financial support from the County to promote events, celebrations and programs that provide economic development and improve tourism in Pima County.
"We're happy to support agencies that drive tourism and provide events and programs to residents and visitors alike throughout Pima County," Attractions and Tourism Director Diane Frisch said.
Pima County Attractions and Tourism manages the Tourism-Related Outside Agency Program to ensure the services provided compliment and expand those directly offered by the County. Nine organizations submitted applications for Fiscal Year 2019-2020. The total grant request was $441, 244. The Outside Agency Citizen Review Committee reviewed each application and recommended the award to each agency based on available funds.
Recipients of the attractions and tourism outside agency grants include the Ajo District Chamber of Commerce, the Arts Foundation for Tucson & Southern Arizona, the International Sonoran Desert Alliance, Portable Practical Educational Preparation, Southwest Folklife Alliance, Children's Museum of Tucson, Perimeter Bicycling, Tucson Botanical Gardens, and the Tucson Presidio for Historic Preservation. The recipients will split the approved amount of $400,000.