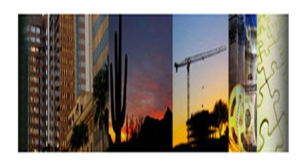 By: Elliott D. Pollack & Company
Still a mix of indicators nationally and locally this week. Leading indicators continue to drop which signals a potential recession in the future. But, retail sales remain resilient and consumers largely drive the economy. The housing market continues its downward march due to a combination of high prices, higher interest rates, and consumer fears of recession delaying purchases.
Locally, the state and its largest metros continue to add jobs. We are also not immune to the impacts in housing, with substantial declines in resale activity and new home permits.
U.S. Snapshot:
The Conference Board Leading Economic Index fell for the eighth consecutive month in October. According to the Conference Board's senior economist, Ataman Ozyildirim, a possible recession will start before the end of the year (or may have already started) and will last through mid-2023. The primary reasons cited were high inflation and high interest rates.
October's retail sales increased 1.3% for the month. This was slightly above expectations of 1.2%. Retail sales were up 8.4% from a year earlier. However, this number is not adjusted for inflation and part of growth is due to higher prices paid by consumers.
NAHB's housing market index dropped again in November. The index declined for the 11th consecutive month and now sits at 33, only 3 points above April 2020's level. Higher interest rates have certainly weakened demand.
Total permits dropped 2.4% in October as single family permits declined 3.6% and were down 22.1% from a year ago, according to the U.S. Census. Total starts fell 4.2% with single family starts falling 3.6%.
Existing home sales were down 5.9% for the month and 28.4% from levels seen last year as potential buyers were squeezed by higher mortgage rates.
Arizona Snapshot:
October employment figures were released last week. The state added 31,000 (NSA) jobs with Greater Phoenix adding 25,200 and Greater Tucson adding 3,500. The majority of jobs across the state were in added in Leisure & Hospitality (7,200) and Trade, Transportation, & Utilities (7,100). Only the Information sector lost jobs.
On a seasonally adjusted basis, Arizona added 7,300 jobs, with Greater Phoenix contributing 5,700 jobs and Greater Tucson contributing 1,300. Greater Tucson still remains below its pre-pandemic level.
Resales and permits continue to dive in Arizona's major metros, according to RLBrownReports.com October data.

Greater Phoenix saw a drop of 48.4% from a year ago in the number of resales. Permits were down even more (61.6%). Year-to-date, permits were down nearly 23% and resales were down over 20%.
Greater Tucson saw declines from last year's permits of 44.6% and 35.6% for resales. Bringing the year-to-date performance to a drop of 24% and nearly 13% for permits and the number of resales, respectively.
As for new home sales, they remained resilient in October. Greater Phoenix saw a minor drop from a year ago and was only down 1.5% on a year-to-date basis. Greater Tucson saw a small decline for the month and was up 5% for the year.
The Fed's actions directly affect interest-sensitive sectors. The real estate sector has caught the brunt of it thus far. The 30-year mortgage rate average was 3.22% at the start of the year. Last week it was 6.61% and was as high as 7.08% two weeks ago. Many potential buyers have had to pause their search as the doubling of mortgage rates along with other price increases have stretched their budgets and have made buying a home more difficult.