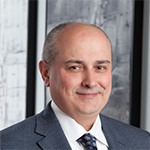 OPED by Derek J. Pfaff
In 2016, Governor Doug Ducey signed Senate Bill 1350, thereby preventing Arizona cities, towns and counties from prohibiting vacation and short-term rentals, and curtailing their ability to regulate such rentals.  These restrictions are found in A.R.S. §9-500.39, governing cities and towns, and A.R.S. §11-269.17, governing counties.  Depending on whom you ask, this was either a win for the "little guy" who wants to earn extra money renting out a house or spare room, or was an unwanted intrusion by state government into local affairs.  While an absentee landlord would appreciate the flexible rental terms that this new law protects, an owner-occupant might instead be concerned about the additional noise, trash and crime that short-term renters could bring to the neighborhood.
In some communities, concerns have been raised about the effect these statutes could have on the availability of affordable rental properties.  Why rent that house to a local teacher, policeman or firefighter for $1,800 a month, when it might bring in $150 a night if listed with any of a number of online marketplaces that connect landowners with short-term renters?  This problem is particularly acute in places like Sedona, a city that has very little affordable housing, attracts a large number of tourists, and regulated short-term rentals until the passage of this law.
A list of the pro and cons of SB 1350 could go on for pages.  However, what do you do if you fall into the camp that is concerned about having the plot of Animal House –or Old School, if you're a millennial– reenacted in your neighborhood every Spring Break?  At least one answer lies in restrictive covenants.
Your neighborhood may already have restrictions prohibiting short-term rentals.  Remember that thick packet the title company gave you before you closed on your house that you never bothered to read?  It's time to do so.  Familiarize yourself with any restrictions that are already in place.  Tell your neighborhood association if you are concerned that property is being rented in violation of these restrictions.  If you serve on the board of a neighborhood association, consult with the association's attorneys to determine what remedies are available.  If you live in a newer community where the developer is still involved, bring potential violations to its attention.  While it may have no legal obligation to act, preserving the character of the community is often in the developer's best interests.  If all else fails, consult an attorney.  Although they can be very useful, restrictive covenants won't enforce themselves.
What if your neighborhood covenants do not prohibit short-term rentals?  One option is to amend them to add the desired restrictions.  However, this is often difficult to achieve.  A single "no" vote may be all it takes to block such an amendment.
If existing restrictions cannot be amended or you live in an area where there are none, reach out to your neighbors to gauge their interest in creating new restrictions aimed at short-term rentals.  If you and your neighbors do head down that path, retain a qualified real estate attorney.  Stay focused.  Avoid the temptation to address every neighborhood annoyance.  Otherwise, you'll likely make it more difficult to reach agreement with your neighbors on the terms of the restrictions.  Every third homeowner on your street agreeing to restrict their property won't achieve much.  On the other hand, if you're able to assemble a willing group of adjoining landowners, you may succeed in keeping Delta Tau Chi at bay.  Yep, you guessed it.  That's another Animal House reference.
Derek Pfaff is an attorney practicing in the area of real estate focusing on acquisitions and dispositions of improved and unimproved commercial properties as well as farm and ranch properties, shopping center development, commercial leasing, and real estate finance. For more information, please contact Derek Pfaff at dpfaff@fclaw.com.