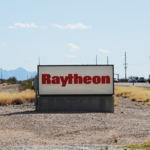 Anticipating US Army proposal, upgraded to include dual-band thermal imager, hi-def camera
TUCSON, AZ — Raytheon Company's (NYSE: RTN) Missile Systems business has completed the development of its 3rd Generation Commander's Primary Sight (CPS) ahead of the U.S. Army's anticipated Improved FLIR lethality engineering change proposal for the Bradley Infantry Fighting Vehicle.
"What sets our Commander's Primary Sight apart from others is Raytheon's coordinated reuse of existing Bradley vehicle components and interfaces," said Duane Gooden, vice president of Raytheon's Land Warfare Systems product line. "The CPS is an example of Raytheon's ability to provide a low-risk engineering and manufacturing path for upgrading combat vehicle sensors to 3rd Generation technology, sustaining the Army's combat overmatch for the future."
Raytheon's CPS is an integrated Electro/Optic system that provides a 3rd Generation, dual-band thermal imager and a high-definition color camera. Other features include:
Eye-safe laser range finder
Laser designator
Visible and infrared laser pointers
Line-of-sight director.
"Raytheon's CPS provides the Army's Bradley vehicle commander a 360-degree, panoramic viewing capability to detect, recognize and identify targets at extended ranges in all conditions," said Gooden. "The CPS also provides precision far-target location capabilities, which allows the system to hand that information off to GPS-guided weapon systems."