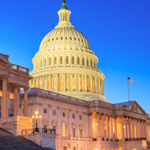 Real Estate Daily News Buzz is designed to give news snippets to readers that our (yet to be award winning) editors thought you could use to start your day. They come from various business perspectives, real estate, government, the Fed, local news, and the stock markets to save you time. Here you will find the headlines and what the news buzz for the day will be.
Tuesday, the Dow Jones Industrial average gained 89.32 points, or 0.6%, to 16,262.56. Standard & Poor's 500 index rose 12.37 points, or 0.7%, to close at 1,842.98. The NASDAQ added 11.47 points, or 0.3%, to 4,034.16. Benchmark U.S. crude for May delivery slid 30 cents to close at $103.75 on the New York Mercantile Exchange.
US STOCK MARKETS REBOUND AFTER CHOPPY DAY
NEW YORK (AP) — A stock market swoon turned into a comeback Tuesday. Stocks managed a late-afternoon rebound for the second time in two days as investors seemed to brush off a report of lower confidence among homebuilders and simmering tensions in the Ukraine. The late rally even gave a lift to tech stocks like Google and Intel, which had weighed on the market much of the day. The day started off well when Johnson & Johnson and Coca-Cola reported encouraging first-quarter earnings. But the strong beginning fell apart by late morning, when investors got a look at the latest measure of U.S. homebuilders' confidence in the housing market at 10 a.m. Eastern time. Builders saw overall sales conditions as poor, even though they expected improvement over the spring and summer.
US CONSUMER PRICES UP A SLIGHT 0.2% IN MARCH
WASHINGTON (AP) — Lower U.S. gasoline prices kept consumer inflation in check last month, helping to offset higher costs for food and clothing. The Labor Department said Tuesday that the consumer price index rose 0.2% in March, after scant 0.1% increases in the previous two months. Prices have risen just 1.5% year over year. That remains well below the Federal Reserve's 2% target for inflation. Excluding the volatile food and energy categories, core prices increased 0.2% in March and 1.7% in the past year. Prices at the gas pump tumbled 1.7% in March, lowering costs for the overall energy category.
US HOMEBUILDER CONFIDENCE EDGES UP IN APRIL
WASHINGTON (AP) — U.S. homebuilders' confidence in the housing market rose modestly in April but remained at low levels for the third straight month, constrained by tight credit for home buyers and a shortage of workers and available land. The National Association of Home Builders/Wells Fargo builder sentiment index, which measures confidence in the single-family home market, edged up to 47 in April from 46 in March, the homebuilders group reported Tuesday. Readings below 50 mean builders view sales conditions as poor. The index had been above 50 from June through January. Builders recently have complained that they can't find enough workers or lots to build on.
GOOGLE BUYS DRONE MANUFACTURER TITAN AEROSPACE
NEW YORK - Google Monday announced that it is acquiring Titan Aerospace, a maker of solar-powered drones that could be used to boost Internet access to remote areas. "It's still early days, but atmospheric satellites could help bring Internet access to millions of people, and help solve other problems, including disaster relief and environmental damage like deforestation," said a Google spokesman in an email to AFP. "It's why we're so excited to welcome Titan Aerospace to the Google family." Google did not release the financial terms of the transaction.
YELLEN SIGNALS MORE AGGRESSIVE STANCE TOWARD BANKS
WASHINGTON (AP) — The Federal Reserve may be about to turn more aggressive in its regulation of the financial system. Fed Chair Janet Yellen suggested Tuesday that current regulatory rules might not be enough to prevent the kind of risk-taking that triggered the 2008 financial crisis and nearly toppled the entire banking system. She said the largest U.S. banks may need to hold additional capital to withstand periods of financial stress. Non-banks with deep reaches into the financial system might also need to meet tougher rules, she said. Such firms range from money market mutual funds to private equity and hedge funds.
EU LAWMAKERS COMPLETE FINANCIAL SYSTEM OVERHAUL
BRUSSELS (AP) — The European Union's Parliament on Tuesday completed the biggest overhaul of the bloc's financial system since the introduction of the euro currency, passing laws to minimize the risk and cost posed by failing banks. Lawmakers signed off on the creation of a European authority with the power to unwind or restructure failing banks, as well as a system that will see banks' creditors — not governments — take losses first when lenders fail. The approval came after months of tough negotiations between national governments and the parliament.
DNA ALTERNATIVE TO PAP SMEAR SPARKS MEDICAL DEBATE
WASHINGTON (AP) — A high-tech screening tool for cervical cancer is facing pushback from more than a dozen patient groups, who warn that the genetic test could displace a simpler, cheaper and more established mainstay of women's health: the Pap smear. The new test from Roche uses DNA to detect the human papillomavirus, or HPV, which causes nearly all cases of cervical cancer. While such technology has been available for years, Roche now wants the FDA to approve its test as a first-choice option for cervical cancer screening, bypassing the decades-old Pap test. But a number of women's groups — including the American Medical Women's Association and Our Bodies Ourselves — warn that moving to a DNA-based testing model would be a "radical shift" in medical practice that could lead to confusion, higher costs and overtreatment.
GM SALES EYED FOR IMPACT OF IGNITION SWITCH RECALL
DETROIT (AP) — As General Motors executives show off their newest cars and trucks in New York this week, analysts are watching for signs that consumers are shying away from the ones sitting on dealer lots. Many expect GM sales to take a hit from a mishandled recall of small cars, though it's unclear when and how severe. Any decline would hurt the automaker's market share and potentially its credit rating. Concerned investors have sent GM stock to a 10-month low.
COCA-COLA SELLS MORE DRINKS BUT SODA DIPS
NEW YORK (AP) — Coca-Cola, the world's biggest beverage maker, said Tuesday that the amount of soda it sold globally fell for first time in 15 years. The drop in the first quarter was offset by stronger sales of its noncarbonated drinks that include Minute Maid, Powerade and Dasani bottled water. Overall volume rose 2%, an improvement from the 1% increase the previous quarter. But the 1% decline in global soda volume is notable for Coca-Cola: The last time the figure fell was in 1999, according to the company.
NEW LA NEWSPAPER EMBRACES PRINT IN DIGITAL WORLD
LOS ANGELES (AP) — Aaron Kushner believes he can launch and grow a print newspaper in a world gone digital. The former greeting card executive is trying to turn the Orange County Register into a media giant in southern California, largely driven by paper and ink. The unconventional effort gets a jolt Wednesday when Freedom Communications Inc., the company Kushner bought with other investors two years ago, launches the Los Angeles Register. The daily newspaper will be available at 5,500 locations around L.A. — at many newsstands and vending boxes where the 132-year-old Los Angeles Times is found. It's the first direct challenge on the Times' home market since the Herald-Examiner folded in November 1989.
TEETHING TROUBLES FOR CHINESE TOURISTS IN THAILAND
CHIANG MAI, Thailand (AP) — The bucolic, once laid-back campus of one of Thailand's top universities is under a security clampdown. Not against a terrorist threat, but against Chinese tourists. Thousands have clambered aboard student buses at Chiang Mai University, made a mess in cafeterias and sneaked into classes to attend lectures. Someone even pitched a tent by a picturesque lake. The reason: "Lost in Thailand," a 2012 slapstick comedy partly shot on campus that is China's highest-grossing homegrown movie ever. Now visitors are restricted to entering through a single gate manned by Mandarin-speaking volunteers who direct Chinese tourists to a line of vehicles for guided tours. Individual visitors are banned, and a sign in prominent Chinese characters requesting that passports be produced is posted by the gate.