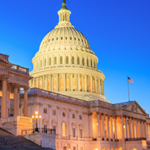 Real Estate Daily News Buzz is designed to give news snippets to readers that our (yet to be award winning) editors thought you could use to start your day. They come from various business perspectives, real estate, government, the Fed, local news, and the stock markets to save you time. Here you will find the headlines and what the news buzz of the day will be.
Monday, the Dow Jones industrial average fell 91.66 points, or 0.5%, to 17,598.20. The Standard & Poor's 500 index dropped 5.8 points, or 0.3%, to 2,098. The NASDAQ composite slipped 12.90 points, or 0.3%, to 5,115.38.
Benchmark U.S. crude fell $1.95, or 4.1%, to close at $45.17 a barrel in New York. Brent crude, a benchmark for international oils used by many U.S. refineries, was declined $2.69, or 5.2%, to $49.52 a barrel in London. Wholesale gasoline fell 9.8 cents to $1.675 a gallon. Heating oil fell 5.8 cents to $1.531 a gallon. Natural gas rose 3.2 cents to close at $2.748 per 1,000 cubic feet.
RioCan Reviews U.S. Property Unit for Possible Sale "RioCan Real Estate Investment Trust, Canada's largest retail landlord, said it's studying how to get the most value from its U.S. assets as operating in the country gets more expensive and competitive. Morgan Stanley and Royal Bank of Canada have been hired for a strategic review that may result in RioCan selling all or some of its U.S. properties, forming a joint venture or continuing to operate and investing in the assets." (Bloomberg)
Goldman Sachs Chooses Not to Sell Hotels Worth $1.7 Billion "Goldman Sachs Group's $1.73 billion deal to sell 149 U.S. hotels to Moody National REIT I Inc., a non-traded real estate investment trust, has collapsed after an increase in funding costs. Moody National disclosed the planned acquisition in a regulatory filing in May, without naming the seller. The portfolio was from Goldman Sachs's Whitehall Street real estate unit." (Bloomberg)
Where to Invest in Housing? Rent or Own? "The U.S. home ownership rate is now at its lowest point in nearly half a century, which has investors asking if that's by default or choice? Certainly the recent recession has left fewer young Americans in a position to afford home ownership, but the argument is equally strong that young millennials, as well as downsizing baby boomers, prefer the financial and physical flexibility of renting." (CNBC)
Economy Watch: 2Q GDP and the State of Real Estate "Real GDP—which the Bureau of Economic Analysis defines as the value of the production of goods and services in the United States, adjusted for price changes—increased at an annualized rate of 2.3 percent in the second quarter of 2015, according to the BEA on Thursday. That wasn't as much as expected; the consensus among economists was 2.9 percent. But it still represented a strong uptick from the first quarter, when real GDP increased only 0.6 percent." (Commercial Property Executive)
Fresh & Easy Closing 14 Stores "Fresh & Easy is closing 14 underperforming stores, a spokesman told SN Friday. The stores, which are closing as soon as Friday, are located throughout the retailer's territory including San Diego, Los Angeles, Arizona and Las Vegas, reports said. Fresh & Easy, which at one time ran more than 200 stores, will operate fewer than 100 stores following the closures." (Supermarket News)
Vornado Nets $242M on 100 West 33rd Street Refinancing "Steven Roth's Vornado Realty Trust completed a $580 million refinancing of 100 West 33rd Street, netting a hefty profit of $242 million. A spokesperson for the real estate investment trust declined to identify the lender. The 13-story, 1.1 million-square-foot, mixed-use complex is comprised of 851,000 square feet of office space, and 256,000 square feet of retail space in the form of the Manhattan Mall." (The Real Deal)
Why It May be Time to Bet on Casino Stocks Again "The country's largest casino stocks have crapped out over the past 16 months, with Wynn Resorts, Las Vegas Sands, and MGM Resorts International taking huge hits largely due to their exposure to the battered Macau market. But industry experts and analysts believe the beaten-down stocks may have bottomed, and that it might be time to slowly start putting investment chips back on the table." (The Street)
U.S. Construction Spending Slows to 0.1% in June "Spending on U.S. construction projects rose just 0.1% in June, well below forecast. Economists polled by MarketWatch had expected a 0.8% increase. The Commerce Department said construction outlays increased to an annual rate of $1.06 billion, adjusted for seasonal variations. Spending advanced 0.4% for new houses, condos, apartment buildings and other residential properties." (MarketWatch)
Which Company Leases the Most Office Space in Manhattan? "WeWork is the fastest-growing lessee of office space in New York City. So it's no surprise that the shared-workspace provider, now valued at $10 billion, has three of the top 15 deals on CoStar's ranking of the top Manhattan office leases from the first half of 2015. At 549,438 total square feet, no other tenant on the top 50 took over more space from January to June." (Crain's New York Business)
7 Kingmakers in Real Estate "There are innumerable lists of tech power players, but the world of Real Estate is brimming with equally brilliant academics, shrewd deal-makers, and hungry entrepreneurs with amazing stories to tell. Some broke into the business accidentally, others have a deep-seeded passion for buildings. Their focuses range from warehouses to luxury hotels and motels." (Forbes)
Greek stock market bloodbath as exchange reopens – Greece suffered its worst stock market bloodbath in decades on Monday, when it opened after a forced five-week closure, and new data showed a dismal outlook for the bailout-dependent country's shrinking economy. The main stock index shed over 22% just minutes into the opening, as investors got their first opportunity since late June to react to the latest twists in the country's nearly six-year economic drama. The index closed 16.2% lower, with bank shares hitting or nearing the daily trading limit of a 30 per cent loss. Collectively, Greek-listed companies lost about a sixth of their market value — almost 8 billion euros ($8.7 billion). (AP)
AT&T, as new owner of DirecTV, offers TV-wireless discount – AT&T customers will save $10 a month and get a single bill for their TV and wireless services under a new package the company is offering after its $48.5 billion purchase of satellite TV company DirecTV 10 days ago. Under the new package, customers will get a single number to call for customer service. And employees at AT&T stores will be able to set up customers' phones so they can start watching TV through apps right away, even before service is installed in the living room. But the content on phones — a subset of what's available on regular TVs — won't differ from what DirecTV customers have already been able to get on their apps. (ABC News)
US auto sales strong in July on SUV, luxury demand – More Americans are buying cars that say "look at me." Luxury vehicles like Audis and Volvos drove off dealer lots at a furious pace in July and, combined with sizzling demand for SUVs, helped the auto industry roll on toward its best annual sales since before the recession. July sales rose 5% to more than 1.5 million, according to Autodata Corp. (ABC News)
Climate change: Obama orders steeper cuts from power plants – President Barack Obama moved ahead Sunday with even tougher greenhouse gas cuts on American power plants, setting up a certain confrontation in the courts with energy producers and Republican-led states. In finalizing the unprecedented pollution controls, Obama was installing the core of his ambitious and controversial plan to drastically reduce overall U.S. emissions, as he works to secure a legacy on fighting global warming. Yet it will be up to Obama's successor to implement his plan, which reverberated across the 2016 presidential campaign trail. (ABC News)
Misery deepens for those in Puerto Rico who can't leave – Most tables are empty at Walter Martin's coffee shop in San Juan's colonial district. His brow is furrowed with concern and glistens with sweat in the sweltering Caribbean morning. He's turned off the air conditioning to lower his power bill. With fewer customers, he's cut staff hours and tried to make up the lost income by raising some prices. But Puerto Rico's entrenched economic crisis is leading people to either cut their personal spending to the basics or flee to the mainland to search for jobs, contributing to the struggles of those left on the island. (AP)
US consumer spending edges up in June – Consumer spending in June rose by the smallest amount in four months as shoppers cut back on purchases of cars and other big-ticket items. Consumer spending edged up 0.2% in June, the poorest showing since a similar increase in February, the Commerce Department reported Monday. The modest advance followed a revised 0.7% rise in spending in May. The increase had been driven by heavy spending on autos. But in June, auto sales slowed. Overall purchases of durable goods, the category that covers autos, fell 1.3% in June. (ABC News)
US construction spending rose a slight 0.1 per cent in June – U.S. construction spending increased in June by the smallest amount in five months as a big drop in nonresidential building activity offset a third straight increase in home building. Construction spending edged up a slight 0.1% in June following a 1.8% increase in May and a 3.8% rise in April, the Commerce Department said Monday. Even with the June slowdown, construction spending advanced to a seasonally adjusted annual rate of $1.06 trillion, the best pace in seven years. (CNBC)
US manufacturing growth slows in July – U.S. factories were a little less busy last month. The Institute for Supply Management's manufacturing index slipped to 52.7 last month from 53.5 in June. Economists had expected the index to remain unchanged. Any reading above 50 indicates growth. The index had risen in May and June before slipping last month. It hit a 12-month high of 58.1 last August. Factories' exports are contracting, partly because a strong dollar makes U.S. goods more expensive. (Reuters)
US Treasury estimates $552 billion in borrowing this year – The Treasury Department on Monday estimated that it will end up borrowing $552 billion for the current budget year, the lowest total in eight years. The Treasury's borrowing estimate covers the budget year that began last October and will end on Sept. 31. The figure would be a drop of 17.6% from last year's $670 billion and represent the smallest annual amount since the government borrowed $150 billion in 2007. (ABC News)
Delta says it's banning shipment of hunting 'trophies' – Delta Air Lines had a major change of heart about shipping hunting trophies, announcing Monday afternoon that it would no longer accept lion, leopard, elephant, rhinoceros and buffalo trophies. As recently as May, the Atlanta-based airline had said that it would continue to allow such shipments — as long as they were legal. At the time, some international carriers prohibited such cargo. (Delta Press Release)
Drivers weigh in on Uber boom in NYC – On a muggy summer evening, a woman stood on a midtown Manhattan street corner and switched between raising her hand for a taxi and glancing at her phone, possibly for an Uber car. While New York City riders have increasingly more choices in how to get from here to there with the rise of e-hailing apps — and lawmakers grapple with how to regulate the booming industry — the drivers who keep cars moving are stuck in the middle. (North Jersey News) 
Alpha is latest coal producer to seek bankruptcy protection – Alpha Natural Resources Inc., one of the country's biggest coal producers, became the latest in a string of coal companies to seek bankruptcy protection amid an historic shift in the electric power sector brought on by cheap natural gas and stricter pollution regulations. Alpha operates about 60 coal mines, many in parts of Appalachia that have seen the sharpest declines in coal demand and coal prices as electric power customers have switched to natural gas. It is the fourth U.S. coal company to seek bankruptcy protection in the last 15 months. (ABC News) 
Get Started: Employee or freelancer? Govt issues opinion – It may become harder for businesses to classify workers as freelancers rather than employees following a Labor Department opinion issued last month. The opinion written by David Weil, administrator of the department's Wage and Hour Division, broadened the definition of what an employee is, and concluded that most workers are employees under the Fair Labor Standards Act. Workers cannot be classified as freelancers, or independent contractors, unless the circumstances of a job show they're economically independent of an employer, Weil said. Unless circumstances show workers are truly in business for themselves, they're employees, he said. (AP)