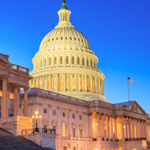 Real Estate Daily News Buzz is designed to give news snippets to readers that our (yet to be award winning) editors thought you could use to start your day. They come from various business perspectives, real estate, government, the Fed, local news, and the stock markets to save you time. Here you will find the headlines and what the news buzz for the day will be.
On Monday, the Dow Jones industrial average rose 75.91 points, or 0.5, to close at 16,569.28. The Standard & Poor's 500 index rose 13.84 points, or 0.7%, to 1,938.99. The NASDAQ composite rose 31.25 points, or 0.7%, to 4,383.99.
Benchmark U.S. crude oil rose 41 cents to $98.29 a barrel on the New York Mercantile Exchange. Brent crude, a benchmark for international oils imported by many U.S. refineries, rose 57 cents to $105.41 a barrel in London. Wholesale gasoline fell 1.9 cents to $2.725 a gallon. Heating oil was flat at $2.87 a gallon. Natural gas gained 3.6 cents to $3.83 per 1,000 cubic feet.
GOV'T EXPECTS TO BORROW $192B IN 3Q, $187B IN 4Q
WASHINGTON (AP) — The U.S. Treasury Department has raised by $22 billion its estimate of what it needs to borrow in the third quarter to keep the government operating. Treasury said Monday that it expects to borrow $192 billion in the July-September period, up from an estimate of $170 billion announced in April. The borrowing increase is mainly due to the government taking in less in revenue than previously expected. Treasury also said it expects to borrow $187 billion in the fourth quarter of the year. The government ran a budget surplus of $71 billion in June, putting it on course to record the lowest annual deficit since 2008. The June surplus followed a $130 billion deficit in May.
US AIRFARES ON THE RISE, OUTPACING INFLATION
NEW YORK (AP) — The average roundtrip ticket within the U.S., including taxes, reached $509.15 in the first six months of this year, up nearly $14 from the same period last year. Domestic airfare continues to outpace inflation, rising 2.7% compared to the 2.1% gain in the Consumer Price Index. Airfare has gone up 10.7% in the past five years — after adjusting for inflation — according to an Associated Press analysis of data from the Airlines Reporting Corp., which processes ticket transactions for airlines and more than 9,400 travel agencies, including websites such as Expedia and Orbitz. The formula for rising fares seems simple, but it eluded the airlines for years: Match the supply of seats to passenger demand.
McDONALD'S SAYS CHINA MEAT SCANDAL HURTING SALES
NEW YORK (AP) — McDonald's said Monday that a scandal over a meat supplier in China is hurting sales in the region and its global sales forecast for 2014 is "at risk." The world's biggest hamburger chain said in a regulatory filing that there's been "significant negative impact" in China, Japan and other affected markets. These regions make up about 10 per cent of McDonald's Corp.'s revenue. The updated guidance comes after a Chinese TV report last month showed workers at one of McDonald's meat suppliers in Shanghai using expired meat.
BANKS REPORTEDLY DISCUSS ARGENTINA DEFAULT EXIT
BUENOS AIRES, Argentina (AP) — Several international banks were reportedly in talks Monday that could end the legal battle that pushed Argentina into a default that threatens its economy. The banks are said to be negotiating to buy some of the Argentine bonds held by U.S. investors whose demand for a higher payment from the government led to a bruising court battle. That court battle ended with a U.S. judge blocking Argentina's interest payments to other bondholders, triggering a default on July 30. A bank buyout may allow Argentina to exit default before it is pushed deeper into recession or it faces other potentially severe economic consequences. The negotiations were reported Monday by Argentine financial paper Ambito Financiero and other media. The banks are said to include J.P. Morgan and Citibank and HSBC and Deutschebank. All declined comment.
PORTUGAL BANK COLLAPSE AND RESCUE RAISES QUESTIONS
LISBON, Portugal (AP) — A new Portuguese bank appeared Monday, born from the ruins of a collapsed business empire, and declared on its website that it was now "stronger and safer." Investors rattled by the eurozone's latest financial drama will, however, need more reassurances. Portugal's biggest banking scandal, which compelled authorities Sunday to put up 4.9 billion euros ($6.6 billion) to prevent the collapse of ailing Banco Espirito Santo, raised questions about how regulators were apparently hoodwinked. It will also focus minds on the European Union's yearlong health check on the banking sector, whose results are due in October.
GM FINANCE SUBPEONAED OVER SUBPRIME AUTO LOANS
NEW YORK (AP) — GM Finance says it has received a subpoena from the U.S. Department of Justice for documents related to subprime auto loans. The affiliate of General Motors Co. said in a filing Monday with the government that the Justice Department requested documents related to the origination and securitization of subprime auto loan contracts since 2007. GM Finance said the Justice Department is considering a civil lawsuit for potential violations of the Financial Institutions Reform, Recovery and Enforcement Act, a federal law that was passed following the savings and loan crisis in the 1980s.
CORPS AGREES TO MONITOR DAM POLLUTION
PORTLAND, Oregon (AP) — For the first time in its history, the U.S. Army Corps of Engineers will have to disclose the amount of pollutants its dams are sending into waterways in a groundbreaking legal settlement that could have broad implications for the Corps' hundreds of dams nationwide. The Corps announced in a settlement Monday that it will immediately notify the conservation group that filed the lawsuit of any oil spills among its eight dams on the Columbia and Snake rivers in Oregon and Washington. The Corps also will apply to the Environmental Protection Agency for pollution permits, something the Corps has never done for the dams on the Columbia and Snake rivers. The settlement filed in U.S. District Court in Portland ends the year-old consolidated lawsuit by the conservation group Columbia Riverkeeper, which said the Corps violated the Clean Water Act with unmonitored, unpermitted oil discharges from the eight hydroelectric dams.
HSBC WARNS ON GLOBAL RISKS AS PROFITS DROP
LONDON (AP) — HSBC, one of the world's largest banks, warned Monday that fragile growth in the global economy and rising geopolitical tensions will keep it from taking on greater investment risks. In its earnings update, HSBC said its net income fell 5.4% to $9.46 billion in the first half of the year. The bank, which earns nearly two-thirds of its profit in Asia and is closely watched as a barometer of growth in the region, saw its pre-tax profit fall there by 15%. Earnings from the investment banking business declined globally by 12% to just over $5 billion. Chairman Douglas Flint said that with world economies still recovering from the 2008 economic crisis, it was not the time to take chances.
NY INVESTIGATES MORTGAGES FIRM'S INSURANCE DEALS
WASHINGTON (AP) — New York's top financial regulator said Monday he will investigate whether the nation's largest overseer of subprime mortgages, Ocwen Financial Corp., overcharged struggling homeowners on insurance. In a letter Monday, New York Financial Superintendent Benjamin Lawsky said Ocwen created complex business arrangements apparently to funnel as much as $65 million to Altisource Portfolio Solutions S.A., a publicly traded company led by former Ocwen executives and partially owned by Ocwen's executive chairman, William Erbey. At the root of New York's allegations is a product called force-placed insurance, which servicers like Ocwen force struggling mortgage borrowers to buy if they don't maintain voluntary homeowners' insurance.
LINKED IN TO PAY $6M IN UNPAID WAGES, DAMAGES
NEW YORK (AP) — Professional networking service LinkedIn has agreed to pay nearly $6 million in unpaid wages and damages to 359 current and former employees, the Labor Department said on Monday. The U.S. Department of Labor said an investigation found LinkedIn Corp. in violation of overtime and record-keeping rules that are part of the federal Fair Labor Standards Act. It said the violations occurred at company branches in California, Illinois, Nebraska and New York. Federal law requires that hourly employees get paid 1.5 times their regular hourly rates for hours they work beyond 40 per week.
VEGAS RESORT PLANNED AT EX-NEW FRONTIER SITE
LAS VEGAS (AP) — Australian billionaire James Packer and former Wynn Las Vegas President Andrew Pascal say they're teaming up to develop a Las Vegas Strip resort on the site of the former New Frontier casino. The two announced Monday that they're forming a new company that has acquired a controlling interest in the 35-acre parcel. They said in a statement that they hope to break ground on a resort there in 2015, and expect to complete it by 2018. The New Frontier opened in 1942 and was known as the site of Elvis Presley's first Las Vegas performance in 1956. It was imploded Nov. 13, 2007.