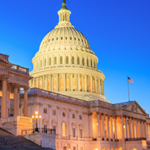 Real Estate Daily News Buzz is designed to give news snippets to readers that our (yet to be award winning) editors thought you could use to start your day. They come from various business perspectives, real estate, government, the Fed, local news, and the stock markets to save you time. Here you will find the headlines and what the news buzz for the day will be.
On Thursday, the Dow Jones industrial average fell 75.07 points, or 0.5%, to close at 16,368.27. The Standard & Poor's 500 index fell 10.67 points, or 0.6%, to 1,909.57. The NASDAQ composite fell 20.08 points, or 0.5%, to 4,334.97.
Benchmark U.S. crude rose 42 cents to close at $97.34 a barrel on the New York Mercantile Exchange. Brent crude rose 85 cents to close at $105.44 on the ICE Futures exchange in London. Wholesale gasoline rose 3.2 cents to close at $2.772 a gallon. Natural gas fell 5.7 cents to close at $3.876 per 1,000 cubic feet. Heating oil rose 2 cents to close at $2.896 a gallon.
OIL BOOM AND HOUSING BUST ALTER US SPENDING TRENDS
WASHINGTON (AP) — North Dakotans, enriched by an oil boom, stepped up their spending at triple the national pace in the three years that followed the Great Recession. Those and other figures emerged Thursday from a new annual report from the government that for the first time reveals consumer spending on a state-by-state basis from 1997 through 2012. The numbers point to substantial shifts in the economy since the recession ended. Spending jumped 28 per cent in North Dakota, the largest gain nationwide, from 2009 through 2012. It surged nearly 16 per cent in Oklahoma. The next-largest increases were in South Dakota, Texas and West Virginia.
WESTERN FARMERS TAKE HIT FROM RUSSIA FOOD BAN
WASHINGTON (AP) — Russian diners won't be able to find creamy Dutch cheeses or juicy Polish apples in the grocery store or cook up chicken from the United States — the result of a Russian ban on most food imports from the West. Although the U.S., Canada and the European Union together will take more than a $17.5 billion hit, Russian consumers may feel it more than Western farmers. Jason Furman, the chairman of the White House Council of Economic Advisers, shrugged off the import ban's impact as negligible, in contrast to Western sanctions on Russian individuals, businesses and economic sectors that he said have sent investors fleeing Russia and made a weak Russian economy even weaker.
SPYING REVELATIONS LEAD TO GERMAN ENCRYTION BOOM
MOUNTAIN VIEW, Calif. (AP) — Revelations about the National Security Agency's electronic eavesdropping capabilities have sparked anger in Germany and a boom in encryption services that make it hard for the most sophisticated spies to read emails, listen to calls or comb through texts. Jon Callas, co-founder of Silent Circle, which sells an encryption app allowing users to talk and text in private, said a series of disclosures from former intelligence contractor Edward Snowden last year have been a boon for business. Silent Circle is one of a host of online security companies cashing in on swarms of new security-conscious customers around the world who want to shield their communications from foreign governments — and nowhere is the market hotter than in Germany, whose chancellor, Angela Merkel, was reported to be a target.
AVERAGE US 30 YEAR MORTGAGE RATE AT 4.14%
WASHINGTON (AP) — Mortgage company Freddie Mac said Thursday the nationwide average for a 30-year loan inched up to 4.14 % from 4.12% last week. The average for a 15-year mortgage, a popular choice for people who are refinancing, rose to 3.27% from 3.23% last week. Mortgage rates are below the levels of a year ago. They have fallen in recent weeks after climbing last summer when the Federal Reserve began talking about reducing the monthly bond purchases it was making to keep long-term borrowing rates low.
US JOBLESS AID APPLICATIONS FELL TO 289,000
WASHINGTON (AP) — Weekly applications for unemployment aid fell 14,000 to a seasonally adjusted 289,000, the Labor Department said Thursday. The prior week's was revised up slightly to 303,000. The four-week average, a less volatile measure, fell 4,000 to 293,500. That's the lowest average since February 2006, almost two years before the Great Recession began at the end of 2007.
ARGENTINA ASKS WORLD COURT TO CONSIDER DEBT CASE
AMSTERDAM (AP) — Argentina is seeking to sue the United States at the world court over U.S. court rulings that last week forced the Latin American country into a default. The International Court of Justice, commonly known as the world court, said in a statement Thursday it has received a request from Argentina to take on the case. There is a major hurdle though: the U.S. must agree to grant the international court jurisdiction if the suit is to proceed. In a statement, the Hague, Netherlands-based court said Argentina's filing asserted that U.S. court rulings amount to violations of Argentine sovereignty.
US AIRLINES RUNNING BEHIND SCHEDULE SO FAR IN 2014
The U.S. Department of Transportation said Thursday that among airlines reporting figures, 71.8% of domestic flights arrived on time in June, down from 76.9% the month before and 71.9% in June 2013. The government says that in the first six months of the year, the rate of late flights was the highest since 2008 and cancellations were the highest since 2000. A flight counts as late if it arrives more than 14 minutes behind schedule.
QUARTER OF US HOUSEHOLDS SAY 'THEY'RE JUST GETTING BY FED' SURVEY SHOWS
WASHINGTON (AP) — A quarter of U.S. households say they're just getting by financially, according to a survey released Thursday by the Federal Reserve. The Fed described the first-time report as a snapshot of how Americans perceive their financial and economic well-being. The survey of about 4,100 households was conducted from Sept. 17 through Oct. 4, 2013. Thirteen per cent said they were struggling to get by, and 34 per cent reported they were somewhat worse off or much worse off than before the Great Recession hit in 2008.
EDUCATION DEPARTMENT TO EASE COLLEGE LOAN RULES
WASHINGTON (AP) — The Department of Education said Thursday it will try to make it easier for students and parents with troubled credit histories to get college loans. New rules would ease restrictions on college students seeking loans from the government's direct loan program. The change would let people get loans more easily even if they have up to $2,085 in debt that is in collections or has been written off by creditors, and it would shorten the length of time their history of such bad debt is scrutinized from five years to two.
US CONSUMER CREDIT INCREASE AT SLOWER PACE JUNE
WASHINGTON (AP) — U.S. consumers expanded their borrowing at a slower rate in June compared to the prior month. Overall credit rose by $18.3 billion in June to a total of $3.17 trillion, the Federal Reserve said Thursday. The rise was down from a gain of $21.5 billion in May. The smaller increase suggests that consumers remain sheepish about spending, which could limit how fast the economy can grow. Rising debt loads are generally a sign of greater confidence in the economy and fuel faster growth.
FANNIE, FREDDIE POST PROFITS IN 2Q; PAY DIVIDENDS
WASHINGTON (AP) — Government-controlled mortgage companies Fannie Mae and Freddie Mac posted profits for the April-June period as the U.S. housing market continued to recover. Gains in recent years have enabled them to fully repay their government aid after being rescued during the financial crisis in 2008. Fannie Mae reported Thursday that it earned $3.7 billion in the second quarter. Washington-based Fannie will pay a dividend of $3.7 billion to the U.S. Treasury next month. Freddie Mac posted net income of $1.4 billion for the latest quarter. Freddie, based in McLean, Virginia, will pay a dividend of $1.9 billion to the government.
CHINA TIGHTENS GRIP ON INSTANT MESSAGING SERVICES
BEIJING (AP) — China's government tightened control over popular instant messaging services Thursday after telling South Korea that access to some foreign services was blocked because they were used to exchange terrorism-related information. The government announced that only established media companies will be allowed to release political and social news. That would curtail the growing use of instant messaging services by journalists and scholars to distribute independent news reports and commentary. The ruling Communist Party has repeatedly tightened controls over microblogs and other social media that give Chinese a rare platform to express themselves to a large audience in a country where all traditional media are state-controlled.
DOL: UNEMPLOYMENT INSURANCE WEEKLY CLAIMS
Washington – The US Department of Labor reported Friday, in the week ending August 2, the advance figure for seasonally adjusted initial claims was 289,000, a decrease of 14,000 from the previous week's revised level. The previous week's level was revised up by 1,000 from 302,000 to 303,000. The 4-week moving average was 293,500, a decrease of 4,000 from the previous week's revised average. This is the lowest level for this average since February 25, 2006 when it was 290,750. The previous week's average was revised up by 250 from 297,250 to 297,500. There were no special factors impacting this week's initial claims.
TUCSON WATER DIRECTOR: SUFFICIENT WATER SUPPLY THROUGH 2050; PLANNING FOR FUTURE
TUCSON – While Tucson Water Director Alan Forrest says the city has enough water to meet demands for the next 36 years, he also says it's critical to start planning for the future beyond that point. In a guest opinion in the Arizona Daily Star, Forrest says "To ensure longer-term supply goals, and to address the threat of intermittent shortages on the Colorado River, we must continue to develop additional renewable water supplies." One of those resources is expanding the use of recycled purified water to integrate into the drinking water system, similar to the way Tucson Water currently blends Colorado River with potable water by recharging it into the ground. "Additional purification processes will be included to ensure the water being delivered to our customers meets all drinking-water standards," Forrest writes. "Throughout this process, we will continue to provide information and ask for input from you — our customers." Tucson Water: http://1.usa.gov/1uo8uPh Recycled Water Master Plan Executive Summary: http://1.usa.gov/1oh0M92
RIDE THE STREETCAR TO 2nd SATURDAYS DOWNTOWN
TUCSON – The monthly, free, family-friendly event this Saturday begins with gallery shows at 9 a.m. and entertainment later in the day. At 6:30 p.m., the main stage at Scott Avenue and Congress Street features musical groups, and there are plenty of activities for children. Food from vendors and downtown eateries will be available. This will be the first 2nd Saturdays with the streetcar in operation, so you can park not only in the downtown area, but at the University of Arizona, and along 4th Avenue to catch a ride downtown (regular streetcar fares apply – see story below). There are 11,000 parking spaces along the 3.9-mile route. Street parking downtown is free on Saturdays, or you can pay to park in one of the garages. 2nd Saturdays Downtown event and parking information: http://bit.ly/KylLmS Sun Link Tucson Streetcar: http://bit.ly/1mebZ7k
FARE OPTIONS FOR STREETCAR
TUCSON – There are many fare options available to ride the streetcar. Cash is not accepted on the car, but you can use it at machines at the stops to buy a $4 one-day pass. In addition, you can buy SunGO passes online or at regular Sun Tran merchants. Discount fares are available for certain students, low-income residents, seniors and disabled passengers. University of Arizona faculty, staff, and students will be able to ride the streetcar for free for 30 days beginning August 15, if they sign up for a special U-pass (link below). The City of Tucson has a video (link below) that tells you everything you need to know about how to ride the streetcar. Watch How to Ride video: http://bit.ly/1n6y7TK SunGO fares and passes: http://bit.ly/1tihUhH UA passes: http://bit.ly/UGcmhY