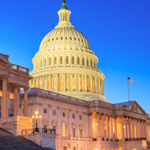 Real Estate Daily News Buzz is designed to give news snippets to readers that our (yet to be award winning) editors thought you could use to start your day. They come from various business perspectives, real estate, government, the Fed, local news, and the stock markets to save you time. Here you will find the headlines and what the news buzz for the day will be.
Tuesday, the Dow Jones industrial average fell 52.40 points, or 0.3%, to 15,973.13. The Standard & Poor's 500 index lost 5.75 points, or 0.3%, to 1,802.62. The NASDAQ composite lost 8.26 points, or 0.2%, to 4,060.49. Benchmark U.S. crude for January delivery gained $1.17 to close at $98.51 a barrel time on the New York Mercantile Exchange.
ONCE-FROTHY NASDAQ TRIES TO REACH DOT-COM PEAK
NEW YORK (AP) — It takes a long time to recover from a bad hangover, especially when you party like it's 1999. The NASDAQ Composite is up 35% this year, but while other major indexes like the Dow Jones industrial average and Standard & Poor's 500 have celebrated all-time highs again and again, the NASDAQ remains 20% below its dot-com peak of 5,048.62. That's a good thing because the biggest beneficiary of the late 90s Internet mania was also its biggest victim. After cresting on March 10, 2000, the index lost nearly 80% of its value over the next two years, touching bottom on Oct. 9, 2002 at 1,114.11. The Dow fell 27% over the same period, and the S&P 500 dropped 44%.
VETERANS' CHRONIC HOMELESSNESS: TUCSON SETS GOAL
TUCSON – Officials in Salt Lake City say that by the end of this month, their city no longer will have chronically-homeless veterans. In an effort to raise awareness about veterans' homelessness and to solicit help from landlords, Salt Lake City Mayor Ralph Becker proclaimed November "Housing Veterans Month." In response, roughly 40 landlords contacted the city to say they had units available for veterans. Public and private organizations met in 2012 to discuss ways to reduce homelessness and some Veterans Affairs staff decided to move their operations to a homeless shelter a couple days a week, saying they had a better chance of interacting with the people who need their help. Tucson is one of 25 cities the Obama Administration chose to lead an effort to end veterans' homelessness by the end of 2015. As of the end of September, 223 homeless veterans in Tucson received housing, surpassing the challenge goal for that date by 15 people.
REPORT: ARIZONA GRADUATED WITH SOME OF THE LOWEST COLLEGE DEBT IN THE NATION IN 2012
TUCSON – Students in four-year colleges in Arizona graduated with some of the lowest college debt in the nation in 2012, according to a new report. The Project on Student Debt said last week that average student debt in Arizona was $20,299 in 2012, the 47th-lowest. The report also said that 54 percent of Arizona graduates were in debt, 38th in the nation. Edvisors.com Publisher Kantrowitz says the main reason for the relatively low debt in Arizona is the fact that most students go to public schools, where tuition is usually lower than private schools. Morgan Abraham, president of the Associated Students of the University of Arizona, says despite the report, tuition has been "increasing tremendously over the years."
MARY BARRA NAMED CEO OF GM, 1st WOMAN TO HEAD CAR COMPANY
DETROIT (AP) — Mary Barra has spent the past three years as General Motors' product chief, making cars that drive better, last longer and look good in showrooms. Now she will take on an even bigger job. On Tuesday, the board named the 33-year company veteran CEO, making her the first woman to lead a U.S. car company. Barra replaces Dan Akerson, who moved up retirement plans by several months to help his wife, Karin, battle advanced cancer.
TECH FIRMS VIE TO PROTECT PERSONAL DATA, PROFITS
SAN FRANCISCO (AP) — Even as Silicon Valley speaks out against the U.S. government's surveillance methods, technology companies are turning a handsome profit by mining personal data and peering into people's online habits. The industry's profit machine has become tarnished by revelations that the National Security Agency trolls deep into the everyday lives of Web surfers. As a result, companies including Apple, Facebook, Google, Microsoft and Yahoo are becoming more aggressive in their attempts to counter any perception that they voluntarily give the government access to users' email and other sensitive information. The industry's latest salvo came Monday with the release of an open letter to President Barack Obama and the introduction of a new website calling for more stringent controls on electronic espionage. The public relations manoeuver escalates a battle that Silicon Valley has waged since early June, when media reports based on internal documents revealed the NSA had fashioned an elaborate system to vacuum up some of the user data that U.S. technology companies collect.
US BAN ON HIGH-RISK BANK TRADES APPROVED
WASHINGTON (AP) — U.S. regulators have taken a major step toward reining in high-risk trading on Wall Street, banning the largest banks from trading for their own profit in most cases. It took three years to write and adopt the Volcker Rule, one of the most critical changes to financial laws in the wake of the 2008 banking crisis. The Federal Reserve and the Federal Deposit Insurance Corp., the Securities and Exchange Commission, the Commodity Futures Trading Commission and the Office of the Comptroller of the Currency each voted Tuesday to adopt it.
US-LED PACIFIC TRADE ZONE TALKS END WITHOUT DEAL
SINGAPORE (AP) — The United States and 11 other nations negotiating a free trade zone stretching from Chile to Japan failed to reach a final agreement at talks in Singapore, but indicated they were closing in on a landmark deal. The U.S.-led agreement is a major part of President Barack Obama's foreign policy shift toward Asia but has been snagged by disagreements between countries on market access, especially for agricultural products, environmental protections and intellectual property. Washington had said it hoped the trade agreement would be completed by the end of the year.
US JOB OPENINGS READ 5-YEAR HIGH
WASHINGTON (AP) — U.S. employers advertised the most job openings in more than five years in October, and the number of people quitting also reached a five-year high. The Labor Department said Tuesday that job openings rose 1% to a seasonally adjusted 3.93 million. That is the highest figure since May 2008, three months after the Great Recession began. And the number of workers who quit rose 2.5% to 2.39 million, the most since October 2008. More workers quitting can signal a healthy job market, because most of those people likely either have a new job or are confident they can find one.
US WHOLESALE STOCKPILES GROW 1.4% IN OCTOBER
WASHINGTON (AP) — U.S. wholesale businesses boosted their stockpiles in October by the most in two years as their sales rose sharply, encouraging signs for economic growth in the final three months of the year. Wholesale stockpiles grew 1.4% in October, the Commerce Department reported Tuesday. That's nearly triple the 0.5% gain in September and the biggest monthly gain since October 2011. Sales at the wholesale level increased 1% in October, the most in five months. Sales rose 0.8% in September. Rising stockpiles boost growth because it means factories have produced more goods. Robust restocking drove roughly half of the 3.6% annualized economic growth in the July-September quarter.
MASTER CARD TO SPLIT STOCK, RAISE DIVIDEND 83%
PURCHASE, N.Y. (AP) — MasterCard will roll back the price of its stock with its first split as a public company. It also plans to reward shareholders with an 83% increase in its dividend and spend up to $3.5 billion buying back its stock. The manoeuvers announced Tuesday is designed to provide another lift to a stock that has soared nearly twentyfold from its initial public offering price of $39 in May 2006. The stock closed Tuesday at $763.61, a run-up driven by MasterCard Inc.'s steadily rising profits as people increasingly rely on debit and credit cards instead of cash. Stock splits are designed to widen the potential pool of investors by making it less expensive to buy individual shares. Although savvy investors often dismiss splits as a gimmick, they tend to generate more buzz about stocks. And a higher dividend pleases investors because it delivers more cash to stockholders as long as they hold on to their shares.
CHINA NOVEMBER AUTO SALES UP 16%
BEIJING (AP) — China's auto sales rose 16% in November as Japanese automakers extended a rebound in the world's biggest vehicle market, an industry group reported Tuesday. The figures were an unexpectedly strong performance for automakers that are looking to China to drive global sales amid weakness in U.S., Japanese and European markets. Drivers bought 1.7 million sedans, sport-utility vehicles and other passenger vehicles, the China Association of Automobile Manufacturers said.
BIGGEST NAMES OF INTERNET BLAST FEDERAL JUDGE'S DECISION
CINCINNATI – From Twitter and Facebook to Amazon and Google, the biggest names of the Internet are blasting a federal judge's decision allowing an Arizona-based gossip website to be sued for defamation by a former Cincinnati Bengals cheerleader convicted of having sex with a teenager. In court briefs recently filed in the 6th U.S. Circuit Court of Appeals in Cincinnati, the Internet giants warn that if upheld, the northern Kentucky judge's ruling to let the former cheerleader's lawsuit proceed has the potential to "significantly chill online speech" and undermine a law passed by Congress in 1996 that provides broad immunity to websites. "If websites are subject to liability for failing to remove third-party content whenever someone objects, they will be subject to the 'heckler's veto,' giving anyone who complains unfettered power to censor speech," according to briefs filed Nov. 19 by lawyers for Facebook, Google, Microsoft, Twitter, Amazon, Gawker and BuzzFeed, among others.Those heavy hitters "really tell you how major of an issue this is," said David Gingras, attorney for Scottsdale, Ariz.-based thedirty.com and its owner, Nik Richie, 34, who lives in Orange County, Calif.
HOOTSUITE FOUNDER AIMS TO HELP YOUNG ENTREPRENEURS
VANCOUVER – The founder of the social media management tool HootSuite started two businesses as a teenager, and now he wants to help other young Canadian entrepreneurs make it big for themselves. Ryan Holmes began his rise into the business world by opening a pizza restaurant and a paintball company when he was in his mid-teens. He's now offering a total of $100,000 in grants to 10 youth between 17 and 22 as part of his recently launched non-profit foundation The Next Big Thing. "About 100 kids have applied from all over the world," he said of the competition, which is open until Dec. 15. Winners will get the kind of hands-on training that junior entrepreneurs need but can't access through the typical education route, Holmes said.