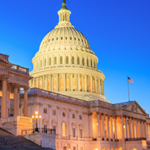 Real Estate Daily News Buzz is designed to give news snippets to readers that our (yet to be award winning) editors thought you could use to start your day. They come from various business perspectives, real estate, government, the Fed, local news, and the stock markets to save you time. Here you will find the headlines and what the news buzz for the day will be.
Tuesday, the Dow Jones industrial average crept down nine points, or 0.1%, to close at 15,875.26. The Standard & Poor's 500 index eased five points, or 0.3%, to 1,781. The NASDAQ composite edged lower by five points, or 0.1%, to 4,023.68.Benchmark U.S. crude for January delivery slipped 26 cents to $97.22 a barrel on the New York Mercantile Exchange.
MEXICO'S NATIONAL OIL MONOPOLY EXPECTED TO END WITHIN DAYS
MEXICO CITY – Mexico's controversial energy reform breaking a 75-year national oil monopoly will be enacted immediately now that a majority of states have approved it, the president said Monday. A standing committee in Congress still has to OK the change, designed to lure foreign investment. But this is expected in a matter of days "and once it happens I will promulgate the reform immediately," President Enrique Pena Nieto said during a visit to Turkey, according to a statement from his office. Congress passed the reform last Thursday, and after that it needed the green light from the legislatures of a majority of Mexico's 31 states because it involved a constitutional amendment. Sixteen have done so since Friday. Opening the oil and gas industry to private investment is a highly sensitive issue in Mexico, where many look back with pride at the expulsion of foreign companies in 1938.
BOEING ANNOUNCES $10 BILLION SHARE BUYBACK
NEW YORK – Aerospace giant Boeing brought some holiday cheer to investors Monday, announcing a $10 billion share buyback and a 50% dividend hike. The company said its board of directors had approved the repurchase of an additional $10 billion in the company's stocks and a 50 percent increase in the quarterly dividend, to 73 cents. "These actions reflect sustained, strong operational performance by our businesses, increasing cash flow, and our confidence in the future," Jim McNerney, Boeing chairman, president and chief executive, said in a statement after stock markets closed.
SIEMENS WINS HUGE WIND POWER CONTRACT IN US
FRANKFURT – Siemens said Monday it was won a contract to supply wind turbines for five wind power projects in Iowa in the United States. Siemens said in a statement that it secured a contract from MidAmerican Energy to supply a total 448 wind turbines with a total capacity of 1,050 megawatts. "This represents not only the largest order for onshore wind turbines for Siemens, but also the largest single order for onshore wind power awarded globally to date," the statement said. The wind turbines, each with a nominal rating of 2.3 MW and a rotor diameter of 108 meters, are to be installed in five different projects in Iowa. "Siemens will also be responsible for service and maintenance of the wind turbines," the German group said. Financial details were not disclosed, but an industry source said the contract was worth about $1 billion.
INCREASE IN TAX-FREE GOODS COULD BRING MORE SHOPPERS FROM MEXICO
TUCSON – People heading to Mexico with items they bought in Arizona may be relieved of some taxes on their purchases through January 8, 2014. The new limited-time rule change and other measures are designed to help boost Arizona's economy year round. Typically around the holiday season, shoppers from Mexico can take $300 worth of goods bought in the United States across the border without having to pay taxes on the items. As the result of a temporary rules change by Mexican Customs, the cap now is $500 worth of goods per person. Every year tourism from Mexico brings in almost $1 billion into Tucson and surrounding areas.  From KOLD/KMSB: http://bit.ly/1k8G3B8
JFK STATUE STOLEN FROM EL PRESIDIO PARK IN TUCSON
TUCSON – The bronze statue of John F. Kennedy is missing, stolen off its pedestal base over the weekend. The bust was installed in the downtown park in 1964, one year after President Kennedy's assassination. The statue was ripped off its granite base, bolts and all.  Scrap yards have been notified, and Parks and Recreation officials express hope that the statue is found and returned.
UNIVERSITY OF ARIZONA TO EXPAND McKALE CENTER
TUCSON – The University of Arizona is working to raise the first $30 million of the McKale Center arena renovation project, with the total cost expected to be around $80 million upon completion. Pending approval from the Arizona Board of Regents, the project, most of which will begin in May, will include new seating for the 40-year-old arena, upgraded lighting and a new floor in time for next season. A new video board that is 25 percent larger than the current one is expected to be finished within the next month. Benefactors Jeannie and Cole Davis donated the first $6 million to help seed the project funding. From the Arizona Daily Wildcat: http://bit.ly/1kdeg2w
BOMBER TO BE DESTROYED IN TUCSON AS PART OF ARMS PACT
TUCSON – The final B-52G bomber being eliminated under a weapons treaty will meet its end Thursday at Davis-Monthan Air Force Base in Tucson. Base officials say a rescue saw will be used to sever the bomber's tail section from the fuselage. That'll make the plane the 39th B-52G eliminated under the New START Treaty and the last such elimination required under the treaty.
AP SURVEY: US INCOME GAP HOLDING BACK ECONOMY
WASHINGTON (AP) — The growing gap between the richest Americans and everyone else isn't just bad for individuals. It's hurting the U.S. economy. So say most of the more than three dozen economists surveyed last week by The Associated Press. Their concerns tap into a debate that's intensified as middle-class pay has stagnated while wealthier households have thrived. A key source of the economists' concern: Higher pay and outsize stock market gains are flowing mainly to affluent Americans. Yet these households spend less of their money than do low- and middle-income consumers who make up most of the population but whose pay is barely rising.
FED IS LIKELY TO MAINTAIN BOND-BUYING PACE FOR NOW
WASHINGTON (AP) — Is this the week when the Federal Reserve finally slows its aggressive stimulus for the economy? Or does it want to await more evidence of a consistently improving economy? Most economists think the Fed will maintain the pace of its monthly bond purchases to keep long-term loan rates low to spur spending and growth. The decision carries high stakes for individuals, businesses and global financial markets. A pullback in the Fed's bond buying would likely send long-term rates up and stock and bond prices down. Many analysts think the Fed will signal that it expects to slow the pace of its bond purchases from $85 billion a month perhaps early next year, if the economy strengthens further. The Fed will announce its decision after its latest policy meeting ends Wednesday, just before Chairman Ben Bernanke holds his final quarterly news conference. Bernanke will step down Jan. 31 after eight years as chairman.
GOOGLE'S TOP SEARCHES PEER INTO SOCIETY'S MINDSET
SAN FRANCISCO (AP) — Death, devices and celebrity drove the quest for more information on Google's search engine this year. Three of the world's four fastest-rising search requests on Google were triggered by the deaths of famous men. Former South African President Nelson Mandela, who died earlier this month, occupied the top spot, followed by "Fast & Furious" movie star Paul Walker, who died in a Nov. 30 car crash. "Glee" TV series cast member Cory Monteith, who died of a drug overdose in July, ranked fourth in an annual retrospective released Tuesday. The iPhone 5S, the latest upgrade in Apple's most popular product line, finished third in Google's rankings. The Top 10 was rounded out by the "Harlem Shake," a song that inspired a procession of amusing dance videos, at No. 5; "royal baby" Prince George, the heir to England's throne, at No. 7; and North Korea, whose saber-rattling has become a source of international tension, at No. 10. Google's review follows annual round-ups compiled during the previous two weeks by its main search rivals — Microsoft Corp.'s Bing, Yahoo Inc. and Ask.com. Although its list usually comes last each year, Google's breakdown typically provides the greatest insight into the world's collective mindset because the company's technology processes about two out of every three search requests made on the Internet.
US CONSUMER PRICES FLAT AS GAS COSTS KEEP FALLING
WASHINGTON (AP) — U.S. consumer prices stayed flat in November, held down by falling gas prices. Inflation remains low across the broader economy, giving the Federal Reserve latitude to continue its extraordinary stimulus program. The consumer price index was unchanged last month, after dropping 0.1% in October, the Labor Department said Tuesday. Gas prices declined 1.6% in November to keep overall prices down. Over the past 12 months, consumer prices have risen just 1.2 per cent. That's well below the Fed's 2% inflation target. Excluding volatile energy and food costs, core prices rose 0.2% in November from October and just 1.7% over the past 12 months. High unemployment and small wage increases have kept consumers from ramping up spending, making it difficult for businesses to raise prices since the Great Recession ended. Low inflation also gives Fed members more reason to hold off scaling back its buying $85 billion a month in bond purchases for a few more months. The Fed's final two-day policy meeting starts Tuesday and many economists expect the Fed to keep purchases at that level.
US HOMEBUILDER CONFIDENCE SURGES IN DECEMBER
U.S. homebuilders' confidence bounced back strongly this month, a sign that construction and industry hiring may pick up in coming months. The National Association of Home Builders/Wells Fargo builder sentiment index released Tuesday climbed to 58. That was up from 54 in November and matched an eight-year high reached in August. Readings above 50 indicate that more builders view sales conditions as good than poor. In addition, builders' view of current sales conditions jumped this month to the highest level in eight years. And their outlook for sales heading into next year's spring home-selling season also improved. The index has stayed above 50 now for seven straight months after being below that level since May 2006. This month's reading is 11 points higher than a year ago. It reflects a U.S. housing market fueled by steady job growth and still-low mortgage rates. The latest index suggests that builders remain optimistic that the housing recovery will endure even though mortgage rates have risen in recent months.
US CURRENT ACCOUNT DEFICIT DROPS TO $94.8 BILLION IN 3Q
WASHINGTON (AP) — The U.S. current account deficit narrowed in the July-September quarter to the lowest level in four years as a rise in Americans' foreign investment earnings helped offset a bigger deficit in goods. The deficit in the current account declined to $94.8 billion in the third quarter, the Commerce Department reported Tuesday. It was the smallest imbalance since the third quarter of 2009 when the country was climbing out of a deep recession. The deficit was 1.8 per cent lower than a revised $96.6 billion deficit in the April-June quarter. The current account is the country's broadest trade measure covering not only goods and services but also investment flows. A smaller trade deficit usually means that U.S. companies are producing more to meet domestic and overseas demand. For the third quarter, the deficit in goods increased by 1.7% but this was offset by a 7.1% rise in investment earnings.
FACEBOOK TESTING VIDEO ADVERTISEMENTS
NEW YORK (AP) — Facebook said Tuesday that it's testing video advertisements that show up in its users' news feeds, creating another potential source of advertising revenue for the social network. Under the current plan, the advertisements automatically start playing without sound when they appear. Users can click on a video to view it with sound, or scroll past it if they're not interested. Facebook said it's been testing the silent auto-playing videos for video content shared between Facebook users since September, and has seen a 10% increase in the number of videos watched, liked, shared and commented on.