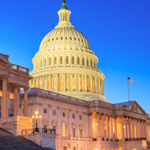 Real Estate Daily News Buzz is designed to give news snippets to readers that our (yet to be award winning) editors thought you could use to start your day. They come from various business perspectives, real estate, government, the Fed, local news, and the stock markets to save you time. Here you will find the headlines and what the news buzz for the day will be.
On Friday, the Dow Jones industrial average rose 26.65 points, or 0.1%, to close at 17,804.80. The Standard & Poor's 500 index gained 9.42 points, or 0.5%, to 2,070.65. The NASDAQ composite gained 16.98 points, or 0.4%, to 4,765.38.
Benchmark U.S. crude bounced up from recent lows, climbing $2.36 to settle at $56.52 a barrel in New York. Brent crude, a benchmark for international oils used by many U.S. refineries, rose $2.11 to close at $61.38 in London. Wholesale gasoline rose 3.3 cents to close at $1.560 a gallon. Heating oil rose 2.3 cents to close at $1.962 a gallon. Natural gas fell 17.8 cents to close at $3.464 per 1,000 cubic feet.
OIL'S SLIDE SHAKES UP THE JUNK-BOND MARKET
NEW YORK (AP) — Oil's slump has hurt the junk-bond market. High-yield bonds are on track for their worst drop in a year and a half after investors dumped risky securities issued by energy companies. Those bonds make up about 13% of the category. The Barclays U.S. high-yield corporate bond index, a benchmark for the securities, has dropped 2.5% this month. If the index were to end December at that level, it would mark the biggest two-month slump since June 2013. Junk bonds pay higher interest rates than U.S. government bonds and other kinds of corporate debt because they are considered at greater risk of defaulting on their debt.
GLOBAL OIL IMPACT: WHO'S HURTING, HAPPY, HOPEFUL
NEW YORK (AP) — Oil's plunge is spreading both pain and gain across the globe. The price of a barrel has fallen by about half since June, punishing the economies of some major exporters. Russia's currency has nose-dived and investors worry Venezuela could default on its debt. For countries that consume a large amount of oil, it's a different story. The world's four biggest economies — U.S., China, Japan and that of the European Union — all benefit from lower oil prices. Whether the price plunge ultimately helps or harms the global economy depends on how low oil prices fall, how long they stay low, and whether they trigger political upheaval that interrupts trade or spooks investors.
SALES FOR HOLIDAY SHOPPING SEASON COME DOWN TO WIRE
NEW YORK (AP) — Despite an early start, stores may once again have to rely on procrastinators to save the holiday shopping season. Sales growth is slow, even after retailers pulled out all the stops to get shoppers to spend. Retailers offered "holiday" discounts as early as Halloween and opened stores on Thanksgiving to offer people early enticements to spend. But the incentives seem to have backfired. Shoppers took advantage of the earlier sales and hours, but that syphoned away sales from Black Friday, which is typically the biggest sales day of the year.
SPONSORS PAY BIG BUCKS TO JOIN COLLEGE BOWL GAMES
SAN FRANCISCO (AP) — This season's blitz of college football bowl games will feature a reshuffled roster of corporate sponsors that are spending millions to thrust their names in front of fans. Sports marketing experts estimate the annual cost for the top-tier games ranges from $25 million to more than $30 million. That's up from $16 million to $20 million previously. Twelve of the 33 bowls returning from last year have sold their naming rights to new sponsors, including several that defected from one game to another. Five other bowls are making their debuts during this holiday season, and three of them are kicking off with corporate affiliations.
EPA SETS FIRST NATIONAL STANDARD FOR COAL WASTE
WASHINGTON (AP) — The Obama administration on Friday set the first national standards for waste generated from coal burned for electricity, treating it more like household garbage rather than a hazardous material. Environmentalists had pushed for the hazardous classification, citing the hundreds of cases nationwide in which coal ash waste had tainted waterways or underground aquifers, often legally. A hazardous classification would have put the federal government in charge of enforcement, which has been uneven across states. The coal industry wanted the less stringent classification, arguing that coal ash wasn't dangerous, and that a hazardous label would hinder recycling. About 40% of coal ash is reused.
STAPLES: CUSTOMERS DATA EXPOSED IN SECURITY BREACH
PORTLAND, Ore. (AP) — Staples Inc. says nearly 1.2 million customer payment cards may have been exposed during a security breach earlier this year. The office supply retailer announced in October that it was looking into a potential credit card breach, adding to a long list of retailers recently hit by cyberattacks. Staples said Friday that an investigation shows that the criminals used malware that may have allowed access to information for transactions at 115 of its U.S. stores, which total more than 1,400. That includes cardholder names, payment card numbers, expiration dates and card verification codes.
CHRYSLER TO RECALL ABOUT 288K RAM PICKUP TRUCKS
DETROIT (AP) — Chrysler is recalling about 288,000 older Ram pickup trucks in North America and elsewhere because the rear axle can seize or the drive shaft can fall off. The recall covers Ram 1500 pickups from the 2005 model year. Chrysler says in documents posted Friday by U.S. safety regulators that the rear-axle pinion nut can come loose. That can cause problems that make the trucks spin out of control. The recall comes after an investigation by the National Highway Traffic Safety Administration that began in June.
ANOTHER BIG CATCH FOR THAI CO. IN $1.5B BID FOR BUMBLE BEE
BANGKOK (AP) — A Thai food company may be landing another whopper in the U.S. with its $1.5 billion bid for Bumble Bee Seafoods. Thai Union Frozen Products, which already owns Chicken of the Sea, another major seller of tuna and other seafoods, has now hooked the largest canned seafood company in North America. That would put two of the big three in the U.S., the other being Starkist, in its basket. The deal must still be approved by U.S. regulators, which could block the takeover or require the company to divest some of its holdings for competitive reasons.
ONEIDA INDIAN NATION TO BUILD $20 MILLION CASINO IN NY
CHITTENANGO, N.Y. – The Oneida Indian Nation plans to open a $20 million casino with a "Wizard of Oz" theme in the village where author L. Frank Baum was born, the Oneidas confirmed Sunday. Ray Halbritter, chief executive officer of the Oneida Nation, said in a news release that the 67,000-square-foot casino will open in the spring in Chittenango, 14 miles east of Syracuse. The plans, first reported by the Syracuse Post-Standard call for renovating a vacant building in a shopping plaza. The Oneidas announced plans for the Yellow Brick Road Casino four days after a state panel recommended licensing three non-Indian casinos, including a $425 million casino and hotel 42 miles west of Syracuse in Seneca County. Halbritter said because the Chittenango casino will be on Oneida reservation land, no permission is needed from federal, state or local governments under terms of a 1993 gaming compact with the state. A 2013 state compact ended dispute over what constituted Oneida Nation land and gave the Oneidas exclusive rights to gambling activity in a 10-county area surrounding its Turning Stone Casino in Verona. In exchange, the Oneidas agreed to share 25 per cent of their slot revenues with state and local governments.