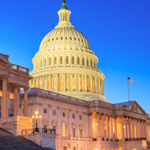 Real Estate Daily News Buzz is designed to give news snippets to readers that our (yet to be award winning) editors thought you could use to start your day. They come from various business perspectives, real estate, government, the Fed, local news, and the stock markets to save you time. Here you will find the headlines and what the news buzz for the day will be.
Tuesday, the Dow Jones industrial average gained 64.73 points, or 0.4%, to 18,024.17. The S&P 500 index added 3.63 points, or 0.2%, to 2,082.17. The NASDAQ composite lost 16 points, or 0.3%, to 4,765.42.
Benchmark U.S. crude rose $1.86 to close at $57.12 a barrel in New York. Brent crude, a benchmark for international oils used by many U.S. refineries, rose $1.58 to close at $61.69 in London. Wholesale gasoline rose 3.5 cents to close at $1.570 a gallon. Heating oil rose 3.9 cents to close at $1.991 a gallon. Natural gas rose 2.7 cents to close at $3.171 per 1,000 cubic feet.
US ECONOMY SURGES, HELPS LIFT DOW TO 18K
WASHINGTON (AP) — A surge in U.S. economic growth lifted stocks Tuesday to record highs and showed that the United States is putting distance between itself and struggling economies around the world. Fueled by hiring gains, cheaper gas and rising confidence, consumers and businesses drove growth to a sizzling 5% annual rate last quarter. The government's growth estimate for the July-September period was the strongest for any quarter in 11 years. Though the economy is likely cooling a bit, its solid pace is brightening hopes for 2015. The economic strength could also shape the Federal Reserve's timetable for raising interest rates from record lows. The government's third and final estimate of growth for the July-September period was the strongest for any quarter in 11 years. The result cheered investors. The Dow Jones industrial average ended the day up about 64 points to 18,024, the first time it's surpassed 18,000.
US CONSUMER SPENDING UP A SOLID 0.6% IN NOVEMBER
WASHINGTON (AP) — U.S. consumer spending rose at the fastest pace in three months in November, while income posted the best gain in five months — both encouraging signs for economic growth. The Commerce Department said Tuesday that consumer spending increased 0.6% in November, double the 0.3% October gain. Income, helped by a surge of hiring in November, rose 0.4% after a 0.3% October rise. Consumer spending is closely watched because it accounts for about 70% of economic activity.
WALGREEN FISCAL Q1 PROFIT JUMPS 16%
Stronger sales from established stores helped Walgreen trump first-quarter expectations, and the nation's largest drugstore chain said Tuesday that a major acquisition expected to stoke its global reach and buying clout should close next week. Shareholders of the Deerfield, Illinois, company will vote on its purchase of European health and beauty retailer Alliance Boots on Dec. 29. The company said Tuesday that it completed financing for the deal, and it expects to close by Dec. 31. Analysts and investors expect Walgreen to gain added negotiating muscle over supplies like pharmaceuticals from this purchase and another ownership stake it acquired in pharmaceutical wholesaler AmerisourceBergen Corp.
DRONES BECOME POPULAR HOLIDAY GIFTS
NEW YORK (AP) — Drones — flying devices that often carry cameras and can be navigated remotely by smartphones or controllers — have "taken off" as popular gifts as novices have become just as interested in the devices as serious hobbyists. Demand has grown as the industry and government are working together to address safety concerns. Best Buy expanded its selection from one last year to eight different models in stores and five more online because of rising demand. BHPhoto.com now offers 140-plus models online that range from $50.99 to $6,500. And Amazon says the Parrot's $160 MiniDrone Rolling Spider and DJI's Phantom 2 Vision+ Quadcopter, which costs about $1,000, have been "popular sellers."
SONY ANNOUNCES LIMITED RELEASE FOR 'The Interview'
NEW YORK (AP) — Sony Pictures Entertainment announced a limited theatrical release for "The Interview," the comedy that provoked an international incident with North Korea and outrage over its cancelled release. Sony Entertainment CEO Michael Lynton said Tuesday that Seth Rogen's North Korea farce "will be in a number of theatres on Christmas Day." He said Sony also is continuing its efforts to release the film on more platforms and in more theatres. After initially saying it had no plans to release the movie, Sony softened its position after it was broadly criticized. "The Interview" began popping up in the listings of independent theatres across the country Tuesday. The film stands to open in as many as a few hundred theatres on Thursday, the day it was originally set for wide release. In Tucson, The Loft will have four showings on Christmas Day.
US MOVES TO END BAN ON BLOOD DONATIONS BY GAY MEN
WASHINGTON (AP) — Federal health officials recommended an end to the nation's lifetime ban on blood donations from gay and bisexual men, a 31-year-old policy that many medical groups and gay activists say is no longer justified. The Food and Drug Administration said Tuesday it favors replacing the blanket ban with a new policy barring donations from men who have had man-on-man sex in the previous 12 months. The new policy would put the U.S. in line with other countries including Australia, Japan and the U.K. Activists, however, questioned whether requiring a year of celibacy from gay men in order to donate blood amounted to a significant policy shift.
AS RECESSION LOOMS, RUSSIA ACTS TO SUPPORT RUBLE
MOSCOW (AP) — With its economy spiraling toward recession following Western sanctions and a dramatic fall in the price of oil, Russia took another step Tuesday to shore up the value of the ruble, which has been one of the world's worst-performing currencies this year. Russia's energy-dependent economy has suffered a severe economic shock over the past few months, largely because oil prices have tanked. The government instructed five of the country's biggest state-controlled exporters to reduce their foreign currency assets to October levels and to not raise them again until March, a move meant to contain the ruble crisis.
FTC SUES DATA BROKER OVER CONSUMER INFO SOLD TO SCAMMERS
WASHINGTON (AP) — In a first-of-a-kind case, the Federal Trade Commission is targeting a data broker for allegedly selling sensitive consumer information — including bank account numbers — to marketers that authorities said the broker knew had no legitimate need for it. In its complaint, the commission charges that Arizona-based LeapLab bought the payday loan applications of people strapped for money and then sold that data to third-parties who most often weren't lenders at all. The payday loan applications contained sensitive information such as a consumer's Social Security number, bank account number and routing number to the bank. LeapLab, the commission says, knew some of the third-party marketers were not online lenders and that in many cases unauthorized withdrawals were being made from bank accounts.
KEURIG RECALLS 7-MILLION COFFEE MAKERS DUE TO BURN RISK
Keurig is recalling more than 7 million of its single-serve coffee brewing machines after reports that a number of them had spewed hot liquids and injured dozens of users. The recall is for Keurig's Mini Plus brewers that were made between 2009 and 2014. Keurig received about 200 reports of hot liquid spraying from the brewer, including 90 reports of burn-related injuries. Customers who own the brewers can contact the company and have a repair kit sent for free. Keurig said the kit will fix the issue. The company warned customers waiting for the kit to keep an arm's length away from the brewers and not brew more than two cups in quick succession.