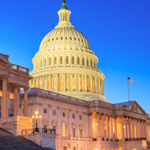 Real Estate Daily News Buzz is designed to give news snippets to readers that our (yet to be award winning) editors thought you could use to start your day. They come from various business perspectives, real estate, government, the Fed, local news, and the stock markets to save you time. Here you will find the headlines and what the news buzz for the day will be.
Thursday, the Dow Jones industrial average fell 68.26 points, or 0.4%, to close at 15,821.51. The NASDAQ composite declined 4.84 points, or 0.1%, at 4,033.16. The S&P 500 index fell 7.78 points, or 0.4%, to 1,785.03. Benchmark U.S. crude for January delivery rose 18 cents to $97.38 a barrel on the New York Mercantile Exchange.
FEDERAL U.S./MEXICO TRADE HEARING SCHEDULED FOR TUCSON
TUCSON - The U.S. House of Representatives Committee on Foreign Affairs, Subcommittee on the Western Hemisphere, will hold a hearing in the Mayor and Council Chambers of City Hall on Monday, Dec. 9, 2013, beginning at 9:30 a.m. The subject is a field hearing on "Promoting Best Practices in U.S.-Mexico Trade." U.S. Representative Matt Salmon of Arizona is the Chairperson of the Subcommittee. Tucson 12 will provide live coverage of the event.
US FACTORY ORDERS FALL 0.9% IN OCTOBER
WASHINGTON (AP) — U.S. factories received fewer orders in October, as aircraft demand fell and businesses cut back on computers. The decline suggests companies were hesitant to invest during the 16-day partial government shutdown. Factory orders dropped 0.9% in October, the Commerce Department said Thursday. That followed a 1.8% increase in September. A big reason for the decline in October was a steep drop in orders for aircraft.
US ECONOMY GROWS AT 3.6% RATE IN 3rd QUARTER
WASHINGTON (AP) — The U.S. economy grew at a 3.6% annual rate from July through September, the fastest since early 2012. But nearly half the growth came from a buildup in business stockpiles, a trend that could reverse in the current quarter and hold back growth. The Commerce Department's second estimate of third-quarter growth released Thursday was sharply higher than the initial 2.8 per cent rate reported last month. And it was well above the 2.5% growth rate for the April-June quarter. Almost the entire third-quarter revision was due to a big jump in stockpiles. Consumer spending, the lifeblood of the economy, was the weakest in nearly four years.
US JOBLESS CLAIMS PLUNGE TO 298,000 AS LAYOFFS SLOW
WASHINGTON (AP) — The number of Americans applying for unemployment benefits tumbled 23,000 last week to 298,000, nearly a six-year low that shows companies are laying off fewer workers. The Labor Department said the less volatile four-week moving average declined 10,750 to 322,250. Last week's unemployment benefit applications nearly matched a September figure that was distorted by late reporting from California. When excluding the September report, last week's figures were the lowest since May 2007.
BP PUSHES TECHNICAL LIMITS TO TAP EXTREME FIELDS
HOUSTON (AP) — BP's strategy after the Deepwater Horizon tragedy: Go deeper. BP is leading an industry-wide push to develop technology that can retrieve oil from formations that are so deep under the sea floor, and under such high pressure and temperature, that conventional equipment would melt or be crushed by the conditions. One BP field in the Gulf of Mexico, called Tiber, makes the Macondo field that the Deepwater Horizon rig was probing look like puddle of oil. It is thought to hold 20 times the amount of oil as Macondo and about twice as deep. There's an extraordinary amount of oil in similar discoveries around the world, several of which are controlled by BP. But BP first must figure out how to get it. New equipment, including blowout preventers far stronger than the one that failed on the Deepwater Horizon, must be developed. Then BP must convince regulators it can tap this oil safely.
STATES GROVEL BEFORE BOEING IN BID FOR 777X JOBS
JEFFERSON CITY, Mo. (AP) — With Boeing the king of U.S. aircraft manufacturing, more than a dozen states are groveling before the throne for a share of the riches to be made from the next-generation 777 jetliner. From coast to coast, states are rushing to impress Boeing with lavish incentive packages that offer property, labor deals and billions of dollars in tax breaks. All this in the hopes that the aerospace giant will select them to assemble the new 777X — or at least give them a wing to construct. The competition underscores Boeing's commanding bargaining position in an economy where top-notch manufacturing jobs remain scarce and elected officials feel obligated to pursue every growth opportunity, no matter how improbable.
FAST-FOOD PROTESTS RETURN AMID PUSH FOR WAGE HIKES
NEW YORK (AP) — Fast-food workers and labor organizers marched, waved signs and chanted in cities across the country on Thursday in a push for higher wages. Organizers say employees planned to forgo work in 100 cities, with rallies set for another 100 cities. But by late afternoon, it was unclear what the actual turnout was or how many of the participants were workers. At targeted restaurants, the disruptions seemed minimal or temporary. The protests are part of an effort that began about a year ago and is spearheaded by the Service Employees International Union, which has spent millions to bankroll local worker groups and organize publicity for the demonstrations. Protesters are calling for pay of $15 an hour, but the figure is seen more as a rallying point than a near-term possibility.
AT 50, NEW-LOOK MUSTANG STILL HAS PLENTY OF MUSCLE
DEARBORN, Mich. (AP) — The Ford Mustang is still galloping at 50. Ford Motor Co. on Thursday introduced the 2015 Mustang, a confident and aggressive riff on the iconic pony car that first made Americans swoon in the 1960s. The Mustang's passionate fans are sure to love it, but Ford will have to wait and see if it's enough to overtake rivals and win over international buyers.
AT&T REDUCES FEES FOR PEOPLE WHO BRING OWN DEVICES
NEW YORK (AP) — AT&T is joining T-Mobile in reducing monthly fees for people who pay for their own devices. It's the latest break from a longstanding practice of offering subsidies on devices to lock customers into two-year service agreements. Many customers have been forgoing those subsidies anyway as they opt for plans that allow frequent phone upgrades. But until now, AT&T's and Verizon's service fees have still factored in the costs of those subsidies, whether the customer uses them or not. Beginning Sunday, customers will be able to switch to the cheaper plans if they buy or bring their own phone. That includes paying for the device in installments through the frequent-upgrade Next plan. Those whose contracts have run out also qualify.
COMMUNITY LEARNS ABOUT STREETCAR SAFETY
TUCSON - As Sun Link Tucson Streetcar vehicles go through testing along the tracks, the streetcar's management team continues to educate community members and streetcar operators about safety. The streetcar's "Be Street-Smart" educational safety campaign is an ongoing effort to educate citizens about the streetcars presence and how to be safe around the tracks.
STARTING OR EXPANDING A BUSINESS IN TUCSON? CALL THE SMALL BUSINESS ASSISTANCE LINE
TUCSON - The City of Tucson's Small Business Assistance Line (520) 837-4100, is available from 8:00 a.m. to 5:00 p.m. Monday through Friday. Help is available in both English and Spanish. Staff from the City Manager's Office of Economic Initiatives answer the calls. The Small Business Assistance Line is one of a number of City initiatives, along with 21 new business incentives, streamlined permit processes and more, to make the City of Tucson more business-friendly.
NINTH CIRCUIT COURT OF APPEALS TO STREAM LIVE VIDEO
TUCSON - The Ninth Circuit Court of Appeals, which includes rulings on Arizona cases, will begin live video streaming of oral arguments beginning next week. Streaming services will open with five cases scheduled to begin Monday. The nation's busiest federal appeals court says it believes this will be the first time a federal appellate court will use its technology to deliver live video of a proceeding over the Internet. Streaming will consist of "en banc" proceedings, which resolve intra-circuit conflicts and other legal questions of exceptional importance. The panel consists of the chief judge of the circuit and 10 judges drawn at random, rather than a three-judge appellate panel. On average, the 9th Circuit says, about 20 cases receive en banc review each year.
AG SAYS PUBLIC HAS RIGHT TO REVIEW PUBLIC DOCS WITHOUT FEE
TUCSON - State Attorney General Tom Horne says public documents must be subject to inspection at public offices without any fees. In a formal opinion, Horne says the no-charge rule applies even if the agency has to make copies to redact certain private information, saying the costs of doing that cannot be charged to the person who wants to simply view the documents. Horne also says individuals are free to use their own equipment, such as smartphones and portable document scanners, to make copies without having to pay a fee. Tucson City Clerk Roger Randolph tells NewsNet the ruling shouldn't affect Tucson. "We do not charge for a copy made simply to redact information. We do charge 25 cents per page to make copies of documents," he says. "This is still authorized under ARS Title 39. We have never prohibit anyone from taking a photograph of a document in lieu of purchasing a copy."
PHOENIX: COURT IT HAS RIGHT TO LIMIT BUS STOP ADVERTISING
PHOENIX - In a case with statewide implications, the City of Phoenix argued to the Court of Appeals Tuesday that governments can deny access to candidates or controversial causes. Assistant City Attorney David Schwartz said there is no First Amendment right of those promoting political or even religious causes to make their case on city-owned property. The advertisement the City of Phoenix rejected is an image of a heart with the words "Guns Save Lives" superimposed.
ZOO LIGHTS 2013 BEGINS FRIDAY AT REID PARK ZOO
TUCSON - Zoo Lights at the City of Tucson's Reid Park Zoo features animal-themed light sculptures, thousands of sparkling holiday lights and Santa Claus. The annual event is Dec. 6-23, from 6 p.m.-8 p.m. Ticket prices are $6 for adults, $4 for children and kids under the age of two are free.