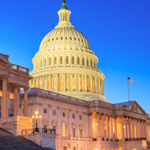 Real Estate Daily News Buzz is designed to give news snippets to readers that our (yet to be award winning) editors thought you could use to start your day. They come from various business perspectives, real estate, government, the Fed, local news, and the stock markets to save you time. Here you will find the headlines and what the news buzz for the day will be.
Friday, The Dow closed up 198.69 points, or 1.3%, to 16,020.20. The Standard & Poor's 500 index rose 20.06 points, or 1.1%, to 1,805.09. The NASDAQ composite climbed 29.36, or 0.7%, to 4,062.52. Benchmark U.S. crude for January delivery rose 27 cents at $97.65 a barrel on the New York Mercantile Exchange.
GENERAL GROWTH PROPERTIES JOINS S&P 500
S&P Dow Jones Indices said General Growth Properties Inc. (GGP) will join the S&P 500 index, replacing Molex Inc. (MOLX), a move that sent the real-estate investment trust's shares higher after hours. General Growth, which owns and manages retail properties in shopping malls across the U.S., has sold and spun off assets in an effort to improve its business since exiting bankruptcy in 2010. The company is also accelerating its redevelopment pipeline, which General Growth says will help generate growth in future years. General Growth, which is headquartered in Chicago, in October reported it swung to a third-quarter profit amid fewer expenses.
WESTFIELD BUYS PORT ATHORITY'S STAKE IN WORLD TRADE CENTER FOR $800 MILLION
The Port Authority of New York and New Jersey approved the sale of the agency's remaining 50% joint venture in the World Trade Center's retail project to the Westfield Group for $800 million. The deal pertains to the 365,000-square-feet of retail space at the World Trade Center Transportation Hub, including future bi-level retail offerings in the newly opened WTC West Concourse pedestrian corridor. Westfield also will have a major street level presence along Church Street, Cortland Way and Dey Street and above-grade retail space in Tower 3 and 4. An additional 90,000 square feet of retail space will be added for additional consideration when Tower 2 is developed in the future. The grand opening of the retail complex is expected to include a mix of 150 shops and restaurants when it opens in 2015. The Port Authority entered into a 50/50 joint venture with Westfield in May 2012, generating $612.5 million in private sector investment. The $800 million transaction for the agency's remaining interest represents a 30% premium in value and brings Westfield Group's investment to more than $1.4 billion. In addition, the Port Authority will have the potential to receive an additional onetime payment from Westfield within the first five years after the retail grand opening, should Westfield exceed certain agreed upon return thresholds. This represents the largest private sector investment at the World Trade Center site, allowing the agency to focus on its core mission of being an economic engine and job creator for the New York and New Jersey region.
US VACANCIES: A SLOW SLIDE AMID MODEST JOB GROWTH
CHICAGO-Continued moderate job growth will mean vacancies continuing to slowly trend downward in 2014 and 2015 across the office, industrial and retail sectors, DTZ Research said Thursday. Partly this is due to the fact that building inventory hasn't changed in most markets over the past few years, with comparatively few new projects under construction even as economic fundamentals have picked up. For the time being, tenants will have the advantage, by and large. In both the US and Canada, tenants will seek out the most affordable markets and continue to reduce their costs via efficient internal space build-outs, according to the report. That translates into more space for common work areas and less for individual workers. In the US, the square footage per individual workstation is already low in San Francisco and several other markets, making further reductions unlikely. "New York, on the other hand, should be able to realize more space efficiency across our forecast period," the report states.
On the investment front, DTZ's Fair Value Index notes that most US markets remain attractive on a relative value basis, thanks in large measure to historically low government bond yields and good pricing across all property types. According to the FVI, the top-ranked markets include San Francisco for office and retail, Houston retail, New York office, Los Angeles retail and Chicago office.
PUBLIC STORAGE SECURES $700 MILLION LOAN
GLENDALE, CA-Public Storage, a public REIT that primarily owns and operates storage facilities, has secured a $700 million loan with a term of one-year through Wells Fargo Bank. Public Storage plans to use the funds for acquisition and development opportunities as well as for general corporate purposes. In October alone, Public Storage purchased 44 storage facilities with 2.8 million rentable square feet for $324 million, and is currently in the process of purchasing an additional 44 storage units, which are planned to close in December. The company has also been working to expand its European presence. According to industry sources, funds from the loan could be used to continue overseas acquisition efforts. Although the 88 properties purchased in October and currently under contract were located in the US: California, Colorado, Florida, Georgia, North Carolina, South Carolina, Texas and Virginia.
SUPREME COURT DECLINES CASE ON ONLINE RETAILERS COLLECTING SALES TAXES
The Supreme Court on Monday declined to get involved in state efforts to force online retailers to collect sales tax from customers even in places where the companies do not have a physical presence. As is its custom, the court gave no explanation for turning down petitions from Amazon and Overstock.com to review a decision by New York's highest court to uphold that state's 2008 law requiring sales tax collections. In that ruling the New York Court of Appeals said Amazon's relationship with third-party affiliates in the state that receive commissions for sending Web traffic its way satisfied the "substantial nexus" necessary to force the company to collect taxes.
ICSC has been a leader in the fight to level the playing field for online and brick-and-mortar retailers in the 20 years since the Supreme Court ruled in Quill v. North Dakota that a state's efforts to require tax collections from out-of-state companies violated the Commerce Clause of the Constitution.
The Supreme Court's Quill decision said that Congress was in a better position than the court to address this interstate matter and provide uniformity in state tax collection requirements, but there has been little progress. This recent denial to hear the online retailers' appeal to the New York law does not undo the Quill ruling. However, this action does create more uncertainty and inconsistency across the states as some state courts have upheld similar laws while others have rejected them. It also underscores the need for Congress to address the issue. The Senate in the spring passed the Marketplace Fairness Act of 2013, which requires companies that surpass $1 million in Internet sales outside the states where they are located to collect every state's sales tax. ICSC, along with other members of the Marketplace Fairness Coalition, are currently working with House members on passage of the measure.
SEARS PLANS TO SPIN OFF LANDS' END
HOFFMAN ESTATES, IL-Sears Holdings Corp. said Friday that it would spin off its Lands' End business by distributing common shares to investors. Sears had paid $1.9 billion in 2002 to acquire Lands' End, which generated revenues of $1.6 billion in 2012, mainly through online and catalog sales. In connection with the planned spin-off, which is subject to approval by the SHLD board of directors, Lands End Inc. on Friday filed a registration statement with the SEC. In the SEC filing, Lands End says it plans to continue its ongoing "digital transformation" of both selling and operations; increase its product offerings; expand its international business; grow its business and school uniform platform; and optimize and develop its retail business.
SOLID JOB GROWTH CUTS UNEMPLOYEMENT TO 7%
WASHINGTON (AP) — The U.S. job market has been recovering fitfully for three years. Now, it's starting to show consistency. Employers added 203,000 jobs in November, and the unemployment rate fell to 7 per cent, a five-year low. Stock investors were heartened by the news and sent the Dow Jones industrial average up sharply Friday. The economy added an average of 204,000 jobs from August through November, up sharply from 159,000 a month from April through July. The robust gain suggested that the economy will begin to accelerate. As more employers step up hiring, more people have money to spend to drive the economy. The job market has shown signs of strengthening at other times since the recession ended 4 1/2 years ago, only to weaken and discourage hopes. Some economists say this time, employers may have enough confidence in the economy and consumer demand to step up hiring. A sturdier job market would, in turn, accelerate Americans' spending and energize economic growth.