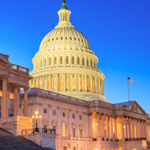 Real Estate Daily News Buzz is designed to give news snippets to readers that our (yet to be award winning) editors thought you could use to start your day. They come from various business perspectives, real estate, government, the Fed, local news, and the stock markets to save you time. Here you will find the headlines and what the news buzz for the day will be.
Stocks tiptoed higher Monday as investors await testimony from the new Federal Reserve chair. The NASDAQ added 0.5%, the S&P 500 edged up 0.2% and the Dow Jones industrial average finished with a 0.1% edge upward after spending most of the day in the red.
STUDY: PUBLIC SECTOR SHED THOUSANDS OF JOBS LAST MONTH
WASHINGTON- Figures published last week by the Labor Department show the public sector shed 29,000 jobs in January, the steepest decline since October 2012. The federal government lost 12,000 jobs last month, while local governments lost 11,000, mostly in education. State government employment changed only slightly, declining by an estimated 6,000 in January. Overall, the U.S. economy added just 113,000 jobs last month, down from last year's monthly average of 194,000.
From Governing: https://bit.ly/1cp50C7
ACTIVIST INVESTRO ICAHN DROPS APPLE BUYBACK DEMAND
Billionaire activist investor Carl Icahn gave up on his proposal that Apple Inc spend $50 billion on share buybacks before the end of September after the shareholder advisory firm Institutional Shareholder Services Inc recommended that investors vote against it.
UBS SUSPENDS TWO BANKERS OVER HIRING INVESTIGATION
UBS said it had put two Hong Kong-based bankers on leave as the lender investigates the appointment of Chinese banker with close connections to a potential Chinese corporate client.
BRANSON CLOSES IN ON VIRGIN AMERICAN IPO
Billionaire entrepreneur Richard Branson's Virgin America, is closing in on an initial public offering after the U.S. carrier recorded its first profit since it was founded 10 years ago.
ICESAVE DISPUTE RESURRECTED IN COURT
British and the Netherlands have filed a lawsuit for up to 556 billion Icelandic crowns ($4.85 billion) against Iceland's deposit insurance fund, reigniting a controversial dispute over the collapse of online lender Icesave during the financial crisis in 2008.
BUFFETT-BACKED BYD BEHIND FIRST ALL-ELECTRIC TAXI CAB FLEET
Chinese carmaker BYD, backed by Warren Buffett, will on Tuesday launch London's first ever all-electric taxi fleet, pulling ahead of rivals such as Nissan in the race to meet Mayor Boris Johnson's zero emission cabs rule by 2018.
PENTAGON NOT CONCERNED' BY IRANIAN NAVAL PLANS IN ATLANTIC
WASHINGTON - The Pentagon said on Monday it was unconcerned by an Iranian announcement that it would send naval vessels toward U.S. maritime borders, noting that lots of countries operated in international waters in the Atlantic.
ATTORNEY GENERAL HOLDER SAYS HE WILL STAY ON WELL INTO 2014
WASHINGTON - U.S. Attorney General Eric Holder plans to stay in the Obama administration well into 2014 but declined in an interview with The New Yorker magazine to say precisely how long, according to a transcript issued by his office on Monday.
PIMA COUNTY CONSIDERS 'IMMIGRANT-WELCOMING' DESIGNATION
TUCSON- Pima County Supervisors tomorrow will consider a non-binding measure to make the County an "immigrant-welcoming" community. The vote comes more than a year after the City of Tucson passed a similar measure. The two-page resolution says Mexico is the United States' third-largest trading partner and second-largest market for U.S. exports. It also says an estimated 400,000 people and 15,000 containers cross the U.S.-Mexican border legally every year, and approximately six million U.S. jobs are tied to trade with Mexico.
ADMINISTRATION TURNING TO MAYORS TO BOOST HEALTHCARE ENROLLMENT
WASHINGTON - The Obama Administration is relying on mostly Democratic mayors to coordinate enrollment in the Affordable Care Act (ACA) and put a local stamp on the vast federal law. Health and Human Services Secretary Kathleen Sebelius stood alongside mayors in at least seven cities in the past three weeks, taking the sign-up message across the country and she also visited with dozens of other mayors at a recent conference in Washington. From Politico: https://politi.co/1ggWGsf
SOUTHERN ARIZONA WELCOMES NEW POLICE RECRUITS
TUCSON - The Southern Arizona Law Enforcement Training Center recently held a commencement ceremony for its latest Basic Recruit Class. The 35 graduates represent 12 law enforcement agencies in the region.
DOWNLOAD APP TO REPORT GRAFFITI IN TUCSON
TUCSON - Graffiti Protective Coatings and the City of Tucson have created a smartphone application for reporting graffiti. MyTucson is a free download on the iPhone App Store and Google Play for Android.
Download MyTucson for Android: https://bit.ly/1dCj2jp
Download MyTucson for iOS: https://bit.ly/1bjtIJr
City of Tucson apps: https://cms3.tucsonaz.gov/info/apps
Watch a University of Arizona PSA about the app: https://bit.ly/JLX8TO