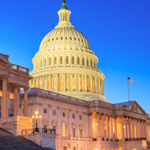 Real Estate Daily News Buzz is designed to give news snippets to readers that our (yet to be award winning) editors thought you could use to start your day. They come from various business perspectives, real estate, government, the Fed, local news, and the stock markets to save you time. Here you will find the headlines and what the news buzz for the day will be.
The Dow Jones industrial average lost 89.84 points, or 0.6%, to close at 16,040.56. The Standard & Poor's 500 index fell 12.01 points, or 0.7%, to 1,828.75. The NASDAQ composite fell 34.83 points, or 0.8%, to 4,237.95. Benchmark U.S. crude for March delivery rose 88 cents to $103.31 a barrel in New York, after surging $2.13 on Tuesday.
SIGNET JEWELERS BUYING ZALE FOR ABOUT $900 MILLION
DALLAS (AP) — Signet Jewelers said Wednesday that it agreed to buy Zale Corp. for roughly $900 million to expand in North America.Bermuda-based Signet Jewelers Ltd. operates 1,400 stores in the U.S. under names such as Kay Jewelers and Jared The Galleria of Jewelry as well as 500 stores in the U.K. under the names H. Samuel and Ernest Jones. The company said it will pay $21 per share for Zale, a 41% premium to its $14.91 closing price Tuesday. Zale, based in Dallas, operates 1,680 stores in North America under Zales, Gordon's and Peoples banners. The companies value the deal at $1.4 billion. Excluding the roughly Zale's estimated $500 million in debt, the deal is worth about $900 million.

FACEBOOK BUYING MESSAGING APP 'WHATS APP' FOR UP TO $19 BILLION
NEW YORK (AP) — Facebook is buying mobile messaging service WhatsApp for up to $19 billion, by far the company's largest acquisition. The world's biggest social networking company said Thursday that it is paying $12 billion in Facebook stock and $4 billion in cash for WhatsApp. In addition, the app's founders and employees will be granted $3 billion in restricted stock that will vest over four years after the deal closes. Facebook says it is keeping WhatsApp as a separate service, just as it did with Instagram, which it bought for about $715.3 million. WhatsApp has more than 450 million monthly active users. In comparison, Twitter had 241 million users at the end of 2014.
DOWNSIDE OF LOW INFLATION: A WEKAER GLOBAL ECONOMY
WASHINGTON (AP) — Since the Great Recession ended, Americans have struggled with high unemployment, static pay and a slow economy. One thing in their favor has been low inflation. But what the global economy could use right now is a dose of higher prices. Overall prices are barely budging because the economy is still weak. Low inflation keeps prices for goods and services low but it also slows growth. Last year, overall U.S. prices inched up just 1.1 per cent, according to the Federal Reserve's preferred gauge. Inflation has stayed below the Fed's 2 per cent target for two years. On Wednesday, the government said its producer price index, which tracks prices before they reach consumers, had risen just 1.2 per cent over the past 12 months.
AS GERMAN CAR SALES DROP, INDUSTRY BETS ON SHARING
BERLIN (AP) — Germans, once a nation of ardent automobile enthusiasts, are not buying cars as much as they used to. Instead, they're sharing them. The country has become the world's biggest user of one-way car sharing plans. The trend has been boosted by Germany's powerful auto industry, which first ignored the car sharing phenomenon, but is now jumping on board. Some companies are betting big on the idea, not just for short trips within cities, but also for longer ones between them. New vehicle registrations fell below 3 million last year, continuing a two-decade decline. Meanwhile, the average age of buyers rose above 52 for the first time, compared with an average age of 46 in the mid-1990s.
FED MINUTES POINT TO CONTINUED PARING OF STIMULUS
WASHINGTON (AP) — Federal Reserve officials agreed at their January meeting that further gradual reductions in their stimulus would be appropriate as long as the economy keeps improving. According to the minutes of the meeting released Wednesday, officials weighed the need to stress to investors that the Fed's key short-term interest rate would remain near zero. But officials couldn't agree on how to modify their commitment to keep the rate there well-past the time the unemployment rate falls below 6.5 per cent. The rate is now 6.6%. Several participants argued that unless the Fed's economic outlook changed, it should continue to reduce its bond purchases by $10 billion at each meeting this year.
FCC WON'T APPEAL RULING ON INTERNET NEUTRALITY
WASHINGTON (AP) — The Federal Communications Commission says it won't appeal a court decision that struck down rules it designed to ensure that the transmission of all Internet content be treated equally. The agency says it will fashion new rules. The chairman of the FCC announced Wednesday that the agency will rewrite the anti-discrimination and anti-blocking rules following the ruling by a federal appeals court last month. The ruling said the FCC has the authority to regulate broadband providers' treatment of Internet traffic but the agency failed to establish that its regulations don't overreach. The court's decision could affect the prices consumers pay to access entertainment, news and other online content.

SAFEWAY IN TALKS OVER POSSIBLE SALE OF COMPANY
NEW YORK (AP) — Safeway says it's in talks to possibly put itself up for sale. The Pleasanton, Calif.-based supermarket operator says that discussions are ongoing but that it hasn't yet reached an agreement. It also added that it isn't certain that the talks will end in a deal. Safeway, which has more than 1,300 U.S. locations, says it's postponing its investor conference that had been scheduled for early March. The company runs its namesake Safeway stores, along with Vons, Randall's and other grocery chains.
VISA, MASTER CARD OFFER MORE PHONE PAYMENT OPTIONS
NEW YORK (AP) — Visa and MasterCard are introducing Internet-based technologies to make it easier for shoppers to buy things at stores without pulling out a credit card. The two technologies, announced separately on Wednesday, will give merchants and banks more options for incorporating so-called contact-less payment systems into their mobile apps. The customer uses the app to make purchases by tapping the phone to a store's card reader. The technologies use a new feature in Google's Android operating system. Before, card information had to be stored on a secured part of the phone. Now, it can be stored remotely instead. A retail or banking app on the phone then retrieves what's needed to complete the transaction.
RODEO PARADE THURSDAY
TUCSON - Thursday February 20th marks the 89th  annual Tucson Rodeo Parade. Organizers say there will be about 200 floats on display, and thousands of people are expected to watch the non-mechanized parade. The festivities begin at 9 a.m. at Park Avenue and Ajo Way, proceeding south on Park to Irvington Road. If you want a good viewing location, you should arrive early and bring a chair, plenty of water and sunscreen. The Rodeo Parade is the official kickoff for the Tucson Rodeo, also known as La Fiesta de los Vaqueros. Competition actually began last weekend and continues through Sunday at the Tucson Rodeo Grounds, 4823 S. 6th Ave. At approximately 8 a.m., Ajo Way between Sixth Avenue and Park Avenue, Park Avenue between Ajo Way and Irvington Road, and Irvington Road between Park Avenue and Sixth Avenue will be closed.  All streets should reopen sometime between noon and 1 p.m.  Access to the Veterans Administration Hospital will be provided on Veterans Boulevard at Sixth Avenue during the street closures for the parade.
Tucson Rodeo: https://bit.ly/1fdJZQH