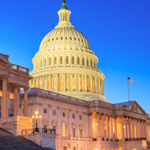 Real Estate Daily News Buzz is designed to give news snippets to readers that our (yet to be award winning) editors thought you could use to start your day. They come from various business perspectives, real estate, government, the Fed, local news, and the stock markets to save you time. Here you will find the headlines and what the news buzz for the day will be.
Friday, the Dow Jones industrial average fell 149.76 points, or 0.9%, to 15,698.85. The NASDAQ composite lost 19.25 points, or 0.5%, to 4,103.88. The Standard & Poor's 500 index shed 11.60 points, or 0.6%, to 1,782.59. Benchmark crude oil for March delivery fell 74 cents to close at $97.49 a barrel on the New York Mercantile Exchange.
US STOCKS END TOUGH JANUARY WITH ANOTHER DECLINE
NEW YORK (AP) — Stock investors were hit from all sides in January. Concerns about the global economy and U.S. company earnings, as well as turmoil in emerging markets, led the Dow Jones industrial average to its worst start since 2009. However, many investors remain hopeful that the problems will not spill over into the rest of 2014. They even see the downturn as healthy, given the U.S. market's rapid rise last year. The Dow slid 5.3% in January while the Standard & Poor's 500 index fell 3.6% and the NASDAQ composite declined 1.7%.
GOVERNMENT MAY BLOCK TAKE OVER OF JOS A. BANKS'
Jos. A. Bank raised doubts Sunday about whether the federal government will approve the takeover bid by rival clothier Men's Wearhouse. Jos. A. Bank Clothiers said that Men's Wearhouse had yet to explain why the Federal Trade Commission would approve the proposed combination because of antitrust concerns. "It is a very serious step for the FTC to issue a second request," the letter said. "Our two companies' stockholders should understand that second requests are issued in less than 2% of all transactions filed with the government and a high percentage of those transactions are never completed." The two retailers have been dueling since October when Jos. A. Bank, based in Hampstead, Md., offered $2.3 billion for Men's Wearhouse.
WALMART, AMAZON SHOW CHANGING SHOPPING HABITS
NEW YORK (AP) — The financial strains and shifting shopping habits of Americans have led to uneven fortunes for retailers. Traditional consumer companies like Walmart and Mattel have continued to struggle as Americans spend more cautiously in the uncertain economy. Meanwhile, Amazon.com has flourished as shoppers increasingly buy online rather than head to stores. The trend was evident during the pivotal holiday shopping season, a time roughly from November through December when many retailers can make up to 40 per cent of their annual revenue. Overall, government figures show that spending during October through December rose at the fastest clip in three years. But exactly where — and how — Americans spent their money during the final months of the year shifted. Fewer people were in and out of stores during the holiday season, but more were shopping online.
STATE DEPARTMENT DELIVERS TO OBAMA REASONS TO SAY "YES" TO KEYSTONE PIPELINE
WASHINGTON – President Barack Obama is running out of reasons to say no to Keystone XL, the proposed oil pipeline that's long been looming over his environmental legacy. Five years after the pipeline's backers first asked the Obama administration for approval, the project remains in limbo, stuck in a complex regulatory process that has enabled Obama to put off what will inevitably be a politically explosive decision. But the release Friday of a long-awaited government report removes a major excuse for delay, ramping up pressure on the president to make a call. The State Department's report raised no significant environmental objections to the pipeline, marking a victory for proponents, who argue the project will create jobs and strengthen America's energy security. Environmentalists disagree and insist approval would fly in the face of Obama's vaunted promise to fight climate change, even as the report gives him political cover to approve it. They argue the report, which provides a detailed assessment of tar sands emissions, offers Obama more than enough justification to oppose the pipeline. Obama is not tipping his hand. But the White House pushed back on the notion that the pipeline is now headed for speedy approval. Only after various U.S. agencies and the public have a chance to weigh the report and other data will a decision be made, said White House spokesman Matt Lehrich.
CLINTON BACKS OBAMA ON IRAN SANCTIONS
WASHINGTON – Former Secretary of State Hillary Rodham Clinton is warning Congress that new unilateral sanctions against Iran could upend sensitive international negotiations over its nuclear development, imploring lawmakers to work with the Obama administration in presenting a unified front to Tehran. Echoing President Barack Obama's deep concerns about another round of tough economic penalties, Clinton said any congressional action could undercut U.S. work with its allies as well as American influence with Russia and China in forcing Tehran to negotiate after years of inconclusive talks. "Now that serious negotiations are finally under way, we should do everything we can to test whether they can advance a permanent solution," Clinton said. "As President Obama has said, we must give diplomacy a chance to succeed, while keeping all options on the table." Clinton offered her assessment in a three-page letter to Sen. Carl Levin, D-Mich., the chairman of the Armed Services Committee. Levin's office released the letter, dated Jan. 26, on Sunday. Levin and several other committee chairmen have expressed a willingness to hold off on sanctions to give diplomatic efforts a chance. However, 59 Republicans and Democrats back legislation to impose a new round of penalties on Iran, maintaining that crippling economic sanctions forced Tehran to make concessions.
BRANDS VIE TO STAND OUT AMID SUPER BOWL CHATTER
NEW YORK (AP) — If it's on TV, it's on Twitter, at least when it comes to blockbuster events such as the Super Bowl. Advertisers, in particular, are ready to capitalize."What advertisers have realized is that Super Bowl advertising doesn't just take place on TV, with your 30-second or 60-second spot that you paid millions of dollars for," said Debra Aho Williamson, an analyst for research firm eMarketer. "You really need to have a broader presence." Last year's Super Bowl was interrupted by a 34-minute power outage — luckily, for one advertiser at least. Oreo seized on the opportunity and tweeted "you can still dunk in the dark." It was retweeted and mentioned on Facebook thousands of times. Every brand wants to be this year's Oreo. Brands are setting up social media "war rooms" so they can respond to memorable events as they happen — be it another blackout, a snow storm or a wardrobe malfunction — with clever, retweetable quips.
US CONSUMER SPENDING UP 0.4% IN DECEMBER
WASHINGTON (AP) — Americans increased their spending at a solid pace for the second straight month in December even though their income was flat. Consumer spending rose 0.4% in December, compared with November when spending had increased an even stronger 0.6%, the Commerce Department reported Friday. That was the best gain in five months. Income, however, showed no gain at all in December after a 0.2 per cent rise in November. Wages and salaries were basically flat last month, reflecting a sharp slowing in employment growth. For all of 2013, income growth was 2.8%, the weakest performance since 2009 when income fell 2.8% as the country struggled with a deep recession.
ARIZONA LAWMAKERS APPROVE $6.8 MILLION FOR CHILD PROTECTION
TUCSON – State lawmakers this past Thursday gave final approval to $6.8 million in additional funds for the state's new child welfare agency. The measure requires a signature from Gov. Jan Brewer, who has advocated for the increased spending to fund the hiring of additional caseworkers. The legislation adds funding to the budget of the Division of Child Safety and Family Services, the new agency created earlier this month by the governor's executive order. The agency will absorb much of what was in the troubled Child Protective Services division of the Department of Economic Security.
TUCSON POLICE OFFICERS GET NEW TRAUMA KITS
TUCSON – About 600 officers and sergeants in the Tucson Police Department (TPD) have been trained to use the new emergency kits, which aim to bridge the gap before medical help arrives from the Tucson Fire Department. The kits cost the department $39,000 and the department qualified for a military surplus program to help equip the kits with additional medical supplies for free, said Lt. Eric Kazmierczak of Operations Division South. The kits contain items such as special wound packing gauzes, a tourniquet, pressure dressings to treat severe wounds, a large bandage to cover abdominal wounds, and an airtight sticker that seals holes in the chest cavity.
TRAFFIC ALERT: UTILITY WORK ON AVIATION HIGHWAY THIS WEEKEND
TUCSON – The Arizona Department of Transportation (ADOT) will have intermittent closures on Barraza-Aviation Parkway (State Route 210), just west of Kino Parkway (milepost 2.08), from 6 a.m. to noon Sunday. Traffic will be stopped in 15 minute intervals during the work.
GOV. BREWER GETTING READY FOR NEXT YEAR'S SUPER BOWL
PHOENIX- Arizona Gov. Jan Brewer is in New York City for Super Bowl weekend and a ceremonial hand-off for next year's big game in Glendale. Brewer's spokesman Andrew Wilder says the governor is promoting Arizona (and its warm temperatures) on the trip and will meet tomorrow with New York Gov. Andrew Cuomo and New Jersey Gov. Chris Christie.