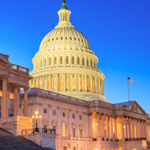 Real Estate Daily News Buzz is designed to give news snippets to readers that our (yet to be award winning) editors thought you could use to start your day. They come from various business perspectives, real estate, government, the Fed, local news, and the stock markets to save you time. Here you will find the headlines and what the news buzz for the day will be.
On Tuesday, the Dow Jones industrial average jumped 305.36 points, or 1.8%, to 17,666.40. The S&P 500 index climbed 29.18 points, or 1.4%, to 2,050.03. The NASDAQ rose 51.05 points, or 1.1%, to 4,727.74.
The price of U.S. oil rose $3.48, or 6.1 per cent, to $53.05 a barrel, its highest closing price this year. Brent crude, a benchmark for many international oils imported by U.S. refineries, rose $3.16, or 5.8 per cent, to $57.91 a barrel. Wholesale gasoline rose 5.67 cents to $1.601 a gallon. Heating oil jumped 8.9 cents to $1.847 a gallon. Natural gas gained 7.4 cents to $2.754 per 1,000 cubic feet.
SIMON PROPERTY GROUP GIVES UPBEAT OUTLOOK FOR 2015
Simon Property Group Inc. gave a strong outlook for 2015 as the largest U.S. mall owner also reported higher occupancy and rents in its December quarter. For the 2015 year, Simon expects to post per-share earnings of $5.05 to $5.15. Analysts polled by Thomson Reuters had recently projected $5.01 a share in earnings. The Indianapolis-based real-estate investment trust has benefited in recent quarters from higher occupancy rates as it focuses on its bigger malls and outlets. In May, Simon spun off its strip centers and smaller enclosed malls into an independent, publicly traded real-estate investment trust called Washington Prime Group Inc. The company's occupancy and sales a square foot rates have improved since then. For the quarter ended Dec. 31, the company reported earnings of $405 million, or $1.30 a share, up from $381.6 million, or $1.23 a share, a year earlier. Revenue grew 3.7% to $1.3 billion. Analysts polled by Thomson Reuters expected a profit of $1.32 a share on $1.3 billion in revenue. Funds from operations, a closely watched profitability measurement for real-estate investment trusts, was flat at $2.47 a share. The measurement was weighed by foreign currency devaluations, Simon said. U.S. malls occupancy as of Dec. 31 was 97.1%, up from 96.1% a year earlier, as the base minimum rent a square foot increased 11% to $47.01. Total sales a square foot grew 6.4% to $619.
TARGET OPENS 15 STORES IN 2015, INCLUDING 8 SMALLER TARGET EXPRESS LOCATIONS
Minneapolis — Target Corp. is opening 15 stores this year, with an emphasis on its smaller-sized TargetExpress format as it looks to further reach guests in urban centers. The discounter will open eight TargetExpress locations, one CityTarget and six general merchandise stores. Target stated that its strategic store growth is focused on reaching guests in urban centers with new formats like TargetExpress and CityTarget, while also offering new experiences, merchandising layouts and innovations in its general merchandise stores. In addition to previously announced TargetExpress openings in San Francisco, San Diego and St. Paul, Minnesota, Target plans to open two TargetExpress stores in the greater Washington, D.C., area and one in Chicago. The retailer's newest and smallest format at approximately 20,000 sq. ft., TargetExpress provides a quick-trip shopping experience that offers a unique store experience and curated merchandise assortment localized for each community. Target said it will continue to test TargetExpress stores to learn more about operating small format locations and further enhance and customize the guest experience. Target currently operates one TargetExpress location in Minneapolis, which opened in July 2014 and has already made adjustments based on guest feedback and operational insights.
COKE BETS ON 'PREMIUM MILK' TO BOOST DECLINING CATEGORY
NEW YORK (AP) — Coke is coming out with premium milk that has more protein and less sugar than regular. And it's betting people will pay twice as much for it. The national rollout of Fairlife over the next several weeks marks Coca-Cola's entry into the milk case in the U.S. It's one way the world's biggest beverage maker is diversifying its offerings as Americans continue turning away from soft drinks.
IS S&P's $1.38B DEAL ENOUGH TO KEEP CREDIT RATERS IN CHECK?
WASHINGTON (AP) — More than six years after the financial crisis struck, credit rating giant Standard & Poor's will be paying a hefty $1.38 billion penalty for its role in fueling the subprime mortgage meltdown. But that doesn't mean it can't happen again. S&P's settlement announced Tuesday with the U.S. government, 19 states and the District of Columbia marks a public chastening of a major credit rating agency accused of knowingly overrating toxic mortgages that ignited the crisis. S&P and its competitors are crucial gatekeepers that can affect a company's or government's ability to raise or borrow money. In the aftermath of the crisis, federal regulators have imposed some changes on how the rating agencies conduct business.
GROUPON FOUNDER TAKES A DETOUR WITH NEW AUDIO TOUR APP
SAN FRANCISCO (AP) — Two years ago, Andrew Mason faced an unexpected detour when he was ousted as CEO from the online discount site he founded, Groupon. Now the tech executive's back on the entrepreneurial path, with an iPhone app selling unconventional audio tours of major cities. It's called — you guessed it — Detour. Seven different San Francisco expeditions, released Tuesday, meander from the city's beatnik bars to the weathered docks of the bay while regaling listeners with colorful tales about local lore. Each excursion costs $5. If Detour follows the course Mason's charting, the audio tours will span the globe within the next five years.
IN RUSSIA, CREEPING AWARENESS THAT ECONOMIC CRISIS WILL LAST
MOSCOW (AP) — Garage sales have long been a rarity here, where a decade of boom times has turned Russians into some of the world's biggest gourmands and luxury shoppers. But frugality is making a comeback. With no end in sight to Western sanctions or the painful drop in Russia's oil revenues, there is a creeping awareness that the tough times are here to stay. Shopping prices have jumped higher, and are expected to keep rising for months. About a fifth of Moscow's restaurants are forecast to close this year and businesses in all sectors are planning layoffs.
SOME QUESTIONS AND ANSWERS ABOUT MEASLES AT WORK
NEW YORK (AP) — A boss who's worried about an outbreak of measles in the workplace needs to tread lightly. Reports of a growing number of measles cases have employers wondering what they should be doing. But federal and state laws can limit their ability to require workers to be vaccinated. And it may be risky to even ask staffers whether they've been vaccinated.
CORINTHIAN STUDENTS LURED BY JOB PROSPECTS GET LOAN BREAK
WASHINGTON (AP) — A federal regulator says Corinthian College students will be forgiven a total of $480 million in loans because the for-profit school used "bogus" job prospects to persuade them to pay tuition with expensive private loans. The Consumer Financial Protection Bureau says tens of thousands of students received the loans, though it's unclear how many will benefit from the forgiveness. More than 60% of Corinthian students with those loans defaulted within three years after being subject to interest rates that were roughly twice the rates for federal loans.
AUTOMAKERS REPORT JANUARY US SALES JUMPS, LED BY GM, TOYOTA
DETROIT (AP) — With low interest rates and cheaper gasoline to motivate them, and no polar vortex to keep them home, consumers went car-shopping in a big way in January. New vehicle sales rose 14% to 1.15 million, according to Autodata Corp. It was the best January in nine years. Car buyers found a few deals, but they were also attracted to popular new vehicles such as the Ford F-150 and Jeep Cherokee. General Motors led the way with an 18% gain over last January. Encouraged by low gas prices, buyers snapped up GM's big SUVs like the Chevrolet Tahoe and GMC Yukon.
DOSMEY HAS MAGICAL 1st QUARTER ON TV SHOWS, PARKS REVENUE
BURBANK, Calif. (AP) — The Walt Disney Co. posted profit and revenue that topped expectations. Strong results from Frozen merchandise, Disney Channels, and its U.S. theme parks and resorts drove profit up 19% in the last three months of 2014. Revenue from parks and resorts rose 9% to $3.9 billion, helped by higher attendance and customer spending at its California and Florida properties. That was in spite of a measles outbreak linked to Disney's Southern California parks last month that now totals about 95 people. In an interview with CNBC, CEO Bob Iger said the entertainment company saw no impact on attendance from the measles outbreak.
US FACTORY ORDERS DROPPED 3.4% IN DECEMBER
WASHINGTON (AP) — Orders to U.S. factories dropped for a fifth consecutive month in December, while a key category that signals business investment plans fell for a fourth straight month. Factory orders declined 3.4% in December after a 1.7% drop in November, the Commerce Department reported Tuesday. It was the biggest drop since a 10% plunge in August and marked the fifth straight month that orders have fallen. Demand in a key category that serves as a proxy for business investment plans edged down 0.1% after bigger declines in the previous three months.
SANOFI, MANNKIND LAUNCH INHALE INSULIN CALLED AFFREZZA
Hoping to appeal to millions of needle-phobic Americans with diabetes, drugmakers Sanofi and Mannkind have launched Afrezza, an insulin that's inhaled rather than injected. Afrezza was approved by the Food and Drug Administration last June for use in people with either Type 1 or 2 diabetes, to be used along with other medicines, diet and exercise.