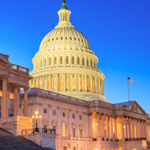 Real Estate Daily News Buzz is designed to give news snippets to readers that our (yet to be award winning) editors thought you could use to start your day. They come from various business perspectives, real estate, government, the Fed, local news, and the stock markets to save you time. Here you will find the headlines and what the news buzz for the day will be.
On Wednesday, the Dow Jones industrial average dropped 186.59 points, or 1.1%, to 17,427.09. The Standard & Poor's 500 index fell 11.76 points, 0.6%, to 2,011.27. The NASDAQ composite lost 22.18 points, or 0.5%, to 4,639.32.
Benchmark U.S. crude rose $2.59 to close at $48.48 a barrel in New York. Brent crude, a benchmark for international oils used by many U.S. refineries, rose $2.10 to close at $48.69 in London. Wholesale gasoline rose 8.2 cents to close at $1.351 a gallon. Heating oil rose 2.2 cents to close at $1.655 a gallon. Natural gas rose 29 cents to close at $3.233 per 1,000 cubic feet.
DEMAND FOR BIG-BOX SPACE UP, LANDLORDS SAY
The ICSC is reporting landlords are finding it easier to fill vacant big boxes these days, due to an uptick in expanding retailers and other unconventional tenants. "The stock of vacant boxes has come back to prerecession levels, and vacancy rates are now pretty consistent with overall vacancies," said Todd Caruso, the senior managing director who heads CBRE's retail owner/agency practice in the Americas. "We no longer have this massive disparity; the segment is growing with the strengthening economy, and new concepts are emerging and even breeding other concepts." Expanding retailers are filling many boxes, and other sites are leasing out to nonretail uses: medical offices, day-care centers and various types of entertainment concepts, such as trampoline centers, and even interior skydiving facilities that use wind tunnels to simulate the experience. One of the best illustrations of the sector's improved vitals is the Phoenix market. One of the three hardest-hit regions in the recession, the Phoenix area suffered 12 consecutive quarters of both negative absorption and rising vacancy rates, with such big-box sellers as Circuit City, Linens 'n Things and Mervyns all cratering, observes Dave Cheatham, managing principal of Phoenix-based Velocity Retail Group. "At one point there were 250 available boxes." The number continues to fall, from 168 in mid-2011 to 113 in mid-2014, with fewer than 100 being projected for this year, according to CBRE. Many buildings have been taken over by some of the aforementioned unconventional users, which have discovered how much cheaper it is to retrofit an existing space than it is to build a new one, Cheatham says.
STAPLES NAMES NEW BOARD MEMBERS
FRAMINGHAM, Mass.-- Staples, Inc. (Nasdaq: SPLS) announced Wednesday that Paul-Henri Ferrand, Vice President of U.S. Sales and Operations at Google, has been nominated by the company's Board of Directors for election as a Director at the 2015 Annual Meeting. In addition, Robert C. Nakasone, Lead Independent Director, has announced his decision to retire at the end of his term at the 2015 Annual Meeting. The Board intends for Robert E. Sulentic to serve as Lead Independent Director, upon Nakasone's retirement. Sulentic, Chief Executive Officer of CBRE, Inc., joined the Staples board in 2007 and currently serves as the Chair of the Audit Committee. In response to feedback from shareholders during the company's ongoing outreach program, the Board of Directors announced other changes. The Board plans to appoint an Independent Chair upon the succession of the current Chairman. Additionally, the Company announced that Sargent has elected to eliminate a tax-gross up provision in his existing severance agreement and elected not to accept his 2.5 percent base salary raise for 2014, which the Board of Directors had previously approved.
WE BURN 2.7 MILLION GALLONS A MINUTE, SO WHY IS OIL SO CHEAP?
NEW YORK (AP) — The world burns enough oil-derived fuels to drain an Olympic-sized swimming pool four times every minute. Global consumption has never been higher — and is rising. Yet the price of a barrel of oil has fallen by more than half over the past six months because the globe, experts say, is awash in oil. "How much oil we have is an economic and technical question, not a geologic one," says Doug Duncan of the U.S. Geological Survey. "There's far more than we can extract economically using today's technology."
JPMORGAN CHASE RESULTS HIT BY LEGAL COSTS
NEW YORK (AP) — JPMorgan Chase & Co. reported a 7% decline in fourth-quarter earnings Wednesday, hit by legal costs and lower trading revenue. Its results also fell short of Wall Street forecasts and sent the company's stock down 3.5% for the day, more than the downturn in the broader stock market. Wells Fargo & Co. also reported its quarterly results. Its net income rose slightly and beat Wall Street expectations. JPMorgan, the biggest bank in the U.S. by assets, has been hit by legal costs over the past year as it settles lawsuits or other issues with state and federal regulators over its role in the housing bubble and subsequent financial crisis. In the latest quarter, it took a charge of $990 million for legal expenses, more than analysts expected.
FBI BEEFS UP RESOURCES AGAINST FOREIGN CORRUPTION
WASHINGTON (AP) — The FBI is stepping up efforts against international corruption, creating new squads to search for bribery cases that are rooted overseas but reach to the United States, law enforcement officials said. The three squads, based in the FBI's largest field offices, will concentrate on a key priority the Justice Department set over the past decade. Officials say that in the expanding global economy, the additional resources are needed to prevent corruption's ripple effects in the U.S. or destabilization of foreign governments. The work complements the Justice Department's ongoing efforts against corruption and the enrichment of foreign rulers at the expense of their citizens, officials said. The initiative's goals are to identify additional violations of the Foreign Corrupt Practices Act, which makes bribing foreign officials for business a crime, to prosecute cases in U.S. courts and to build on the FBI's expertise in the area.
INNOVATION, OPTIMISM ON DISPLAY AT DETROIT AUTO SHOW
The mood is exuberant at this year's North American International Auto Show. Automakers are flush with profits and the show gleams with performance cars, beefy trucks and exciting experiments, from plug-in hybrids to cars carved by a 3-D printer. Here's one key takeaway from the show, which opens to the public Saturday: optimism.
The U.S. economy is rejuvenated. Interest rates are low and auto financing is readily available. Carmakers have lots of new offerings with cool features. And gas prices are at a five-year low. Conditions are good for buyers as well. U.S. sales could start to plateau this year as they approach the record of 17.3 million. That could prompt automakers to offer deals, particularly on small and midsize cars. Even record recalls that involved 60 million cars and trucks in the U.S. last year seem to have faded in consumers' minds. General Motors, which accounted for half the total, saw U.S. sales climb 5 per cent in 2014.
TAXES, REGULATIONS TARGETS FOR HEW HOUSE COMMITTEE CHAIRMAN
NEW YORK (AP) — Cutting regulations and taxes are on Rep. Steve Chabot's must-do list for small businesses. The Ohio Republican, who became chairman of the House Small Business Committee when Congress took office last week, plans to continue the committee's focus on how the government burdens small companies. Chabot plans to hold hearings to advocate for small businesses, as did his predecessor Sam Graves, R-Mo. Chabot says the committee will focus on the health care law and regulations issued by the IRS and Environmental Protection Agency. Chabot also plans to push for tax relief for small businesses. He noted that when the Republican-led House passed tax bills in the past, the legislation stalled in the then-Democratic led Senate. He's looking for more progress in a Congress now controlled by the GOP.
US HOUSE EASES BANK, WALL STREET RULES
WASHINGTON (AP) — The Republican-controlled U.S. House of Representatives voted to soften a law that brought the strictest rules for banks and Wall Street since the 1930s, more than six years after the 2008 financial crisis struck. The bill is one of several that President Barack Obama has threatened to veto as he clashes with newly empowered Republicans who now control all of Congress. The vote was 271-154 on legislation pushed by the newly bulked-up Republican majority in the House. It now goes to the Senate, where it will likely pass despite strong opposition from liberal Democrats like Sen. Elizabeth Warren. The legislation alters sections of the 2010 Dodd-Frank financial overhaul. Most notably, it would give U.S. banks two extra years — until 2019 — to ensure that their holdings of certain complex and risky securities don't put them out of compliance with a new banking rule.
US BUSINESSES BOOSTED STOCKPILES IN NOVEMBER AMID WEAK SALES
WASHINGTON (AP) — U.S. businesses added to their stockpiles by a modest amount in November, even though sales were weak for a fourth consecutive month. Businesses increased stockpiles by 0.2% in November, matching the increase in October, the Commerce Department reported Wednesday. Total business sales fell 0.2% in November following a 0.3% drop in October. A separate report Friday says that retail sales declined in December. While businesses could start cutting back on their stockpiling if sales don't improve, economists remain optimistic. They are expecting a rebound in demand in coming months, given strong employment gains and a big drop in gas prices, which means people have more money to spend on other items. Further increases in stockpiles to fill empty shelves would likely translate into increased factory production and stronger economic growth.
FED SURVEY FINDS MODERATE ECONOMIC GROWTH
WASHINGTON (AP) — The U.S. economy was growing at a moderate pace in December and early January, helped by gains in sales of autos and other consumer products, but a big drop in oil prices was starting to have an impact in Texas and other energy regions, the Federal Reserve reported Wednesday. The Fed said business contacts in its 12 regional banking districts were seeing "modest" or "moderate" growth. General merchandise retailers in the New York area reported largely sluggish holiday sales while high-end merchandise in Philadelphia and San Francisco did well. Payrolls grew in a variety of sectors but significant wage gains were seen only by workers with specialized technical skills.
AS EUROZONE EYES NEW STIMULUS PLAN, SOME QUESTION ITS MERITS
FRANKFURT, Germany (AP) — With the eurozone facing the possibility of years-long economic stagnation, its central bank is expected to soon announce its biggest stimulus measure yet. That sounds like it should be cause for optimism. Yet some policymakers and economists in the 19-country currency union are grumbling. They question the merits — and even see dangers — in the new stimulus program, which would involve the large-scale buying of government bonds. Mario Draghi, the president of the European Central Bank, is facing unusually outspoken opposition from a minority on his 25-member board ahead of what's expected to be a showdown policy meeting Jan. 22. A lot is at stake. The eurozone's sluggishness is one of the chief drags on the global economy. Unemployment remains high at 11.5 per cent. And prices are falling, raising fears of deflation — when consumers and companies delay spending in hopes of bargains, potentially killing off growth for years. Japan fell into deflation in the 1990s and is still trying to get out.