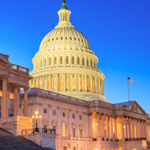 Real Estate Daily News Buzz is designed to give news snippets to readers that our (yet to be award winning) editors thought you could use to start your day. They come from various business perspectives, real estate, government, the Fed, local news, and the stock markets to save you time. Here you will find the headlines and what the news buzz for the day will be.
The Standard & Poor's 500 rose 5.10 points, or 0.3%, to 1,843.80. The Dow Jones industrial average fell 44.12 points, or 0.3%, to 16,414.44. The NASDAQ composite edged up 28.18 points, or 0.7%, to 4,225.76 on Tuesday.
In other energy futures trading on Nymex, wholesale gasoline was flat at $2.62 per gallon. Heating oil fell 1 cent to $3.01 per gallon. U.S. crude for February delivery rose 62 cents to close $94.99.
AGENDA SPOTLIGHT: PROPOSED TRANSIT FARE POLICY
TUCSON - City staff Wednesday will present the Tucson City Council with recommendations for a Fare Policy, as part of a Five-Year Strategic Plan to fund transit costs. The proposal includes increases in some fares to reach the Mayor and Council's goal of recovering 25 percent of transit expenses from the fares. Currently, transit fare revenue is estimated at 22.8 percent. The Study Session begins at 1 p.m. at 255 W. Alameda. Read the proposal: https://1.usa.gov/1cRSwSF  Watch Mayor and Council Meeting on Tucson 12's website: https://bit.ly/1kV8K7D
CITY OF TUCSON DEDICATES NEW TREATMENT PLANT
TUCSON - The City of Tucson, Tucson Water and the Citizens' Water Advisory Committee last week dedicated the Advanced Oxidation Process (AOP) Water Treatment Facility at 1102 W. Irvington Road. The new facility will purify up to 8 million gallons of water per day. Built adjacent to the existing Tucson Airport Remediation Project (TARP) Plant, the opening of the AOP facility marks the City of Tucson's continued commitment to provide the safest possible drinking water, above and beyond EPA standards. Tucson Water: https://1.usa.gov/1kA18Hj
TUCSON MODERN STREETCAR RECEIVES NATIONAL MEDIA ATTENTION
TUCSON - Streetcars have been around since before the Civil War, but took off in the late 19th century, as America became more urban. Now that 20th century suburbanization is declining back in favor of more inner city development, streetcars are "return[ing] to cities with a vengeance." This summer, Tucson will begin running a new Modern Streetcar between the University of Arizona and downtown. And it is already contributing to significant economic development, with the Downtown Tucson Partnership reporting the American-made Streetcar already has helped generate $800 million in public and private investment along the route. The Governing Magazine article features Tucson's Sun Link Modern Streetcar in an article and photo gallery chronicling both the history and the re-birth of American streetcars.
From Governing: https://bit.ly/1dMX0QH  Learn more about the streetcar: https://tucsonstreetcar.com/
NUMBER OF ARIZONA MILLIONAIRES FELL IN 2013
PHOENIX - A report by Phoenix Marketing International, a global marketing-services firm, showed Arizona in mid-2013 had nearly 108,700 households with at least $1 million to invest, representing 4.4% of all households in the state. That number is down from 122,000 households, or 5% of all households in the state, one year earlier, even as the national millionaire count rose. Arizona and most of the declining states were hard-hit by the housing slump. Some of the wealth gained from the real estate rebound hasn't shown up yet in the millionaire count, since the report tracked net worth only through June 2013.
VERIZON BUYS INTEL UNIT, PREPS MOBILE TV SERVICE
Someday, the full lineup of channels from Verizon's FiOS TV service may be available on your phone. That's the vision outlined Tuesday after telecommunications giant Verizon Communications Inc. announced that it's buying Intel Media, a division of Intel Corp. that's been preparing to launch a service that streams TV channels over the Internet. Verizon said the acquisition will help it accelerate the development of a next-generation video service based on Internet protocols and reduce the cost of building its own. Currently, Verizon FiOS video subscribers can stream some live channels over mobile devices, but the selection is limited and most channels can't be viewed outside the home.
IMF RAISES OUTLOOK FOR GLOBAL AND US ECONOMIES
The International Monetary Fund is slightly more optimistic about the global and U.S. economies this year than it was three months ago. In an updated outlook released Tuesday, the global lending organization forecasts that the world economy will grow 3.7% in 2014 and that the U.S. economy will grow 2.8%. The global forecast is 0.1% point higher and the U.S. forecast 0.2 point higher than the IMF's October forecast. After a sluggish start, global economic growth picked up in the second half of 2013. As a result, growth amounted to 3% last year. The IMF expects it will be even stronger growth this year.
PIMCO CEO WILL RESIGN IN MID-MARCH
Allianz said Tuesday the CEO and co-chief investment officer of its U.S. asset-management company PIMCO is resigning as part of leadership changes. The company said Mohamed El-Erian would leave Pacific Investment Management Co. in mid-March but remain on the Allianz International executive committee and advise Allianz on global economic and policy issues. Chief Operating Officer Douglas Hodge will become CEO, and PIMCO founder William H. Gross will stay as chief investment officer.
IBM POSTS HIGHER 4Q NET INCOME
IBM's fourth-quarter net income grew 6%, surpassing Wall Street's expectations even though revenue declined. Its shares fell in extended trading after the results came out — and CEO Ginni Rometty said she's recommending that senior executives, including herself, forgo personal bonuses for the year. IBM Corp. said Tuesday that it earned $6.19 billion, or $5.73 per share, in the October-December period. That's up from $5.83 billion, or $5.13 per share, in the same period a year earlier. Results benefited from tax audit settlements that lowered IBM's tax rate to 11.2% in the quarter, from 25.5% a year earlier.
HALLIBURTON 4Q PROFIT UP ON INTERNATIONAL STRENGTH
Halliburton's fourth-quarter net income rose 19 per cent, led by growth in its international operations and beating Wall Street expectations. The Houston-based company earned $793 million, or 93 cents per share, for the three months ended Dec. 31. That compares with $669 million, or 72 cents per share, a year earlier.
DELTA 4Q RISES AFTER TRAFFIC, FARE GAINS
Higher fares and growing traffic helped Delta Air Lines Inc. post a bigger-than-expected profit on Tuesday. Delta's yield — a key measure of what each passenger pays to fly one mile — rose 4 per cent for the quarter. Airlines tried about a dozen fare increases last year. While most failed after competitors didn't match them, airlines still boosted yields by an average 2 per cent last year, according to the Airlines for America trade group. Delta President Ed Bastian said demand for air travel is "solid," and Delta expects to see "significant margin expansion" in the current quarter.
JOHNSON & JOHNSON'S 4Q PROFIT ROSE 19%
Surging sales of Johnson & Johnson's prescription medicines and the rebound of its recall-plagued consumer health business lifted fourth-quarter profit 19%. The health care giant also enjoyed a $707 million tax benefit from writing off money-losing subsidiary Scios. However, shares fell on J&J's less-stellar 2014 profit forecast due to factors including continued pressures for lower prices. The maker of baby shampoo and biological drugs said Tuesday that fourth-quarter net income was $3.52 billion, or $1.23 per share, up from $2.57 billion, or 91 cents per share, a year earlier
BLACK MEDIA SEEKS PART OF COURT ORDERED TOBACCO ADS
Black media outlets want the nation's tobacco companies to run court-ordered advertisements in their publications as part of a lawsuit charging that the industry lied about the dangers of smoking. In a brief in the U.S. District Court in Washington, D.C., ahead of a Wednesday hearing in the case, the National Newspaper Publishers Association and National Association of Black Owned Broadcasters argued that the ads should be disseminated through their outlets because the black community has been disproportionally targeted by tobacco companies and harmed by smoking. The groups are asking the court to consider adding its outlets to the list of newspapers, TV stations and websites where the so-called corrective statements are to be published. The statements also are to accompany cigarette packages.
WORKERS SEEK TO RECOVER BODY, FIND COLLAPSE CAUSE
As authorities braved subzero temperatures and the threat of an unstable structure Tuesday to recover the body of a worker killed in the collapse of an Omaha manufacturing plant, federal investigators began trying to determine what caused the industrial accident that killed two and injured 17. Occupational Safety and Health Administration investigators were on the scene of the accident Tuesday morning as they took the lead in investigating the collapse, OSHA spokesman Scott Allen said. It was too early to know what might have caused part of the three-level International Nutrition plant to collapse, Allen said. The plant makes nutritional products that are added to livestock and poultry feed
SURVEY FINDS CEOS MORE CONFIDENT ON GLOBAL ECONOMY
With the worst of the global financial crisis behind them, CEOs are ready to move on from the fight for survival their businesses have been in for the past few years, a survey found Tuesday. Accounting and consulting firm PricewaterhouseCoopers, which conducted the survey, said the world's corporate leaders are "gradually switching from survival mode to growth mode." That could lead to more investment, growth and jobs. For activists, however, the concern is to make sure any gains are distributed more evenly: the growing concentration of wealth in the hands of a super-elite has, they say, fueled global inequality and eroded trust in political institutions and businesses.
EU SUSPENDS PART OF FREE TRADE TALKS WITH US
The European Union announced Tuesday a partial suspension of the free trade negotiations with the United States to hold a three months-long public consultation due to worries about some of the deal's proposed rules for investment. Non-governmental organizations, lawmakers and some officials have voiced unease over what they say are loopholes in the proposed rules on investment that might expose governments to lawsuits by multinational firms.
VATICAN MONSIGNOR ARRESTED FOR MONEY LAUNDERING
A Vatican monsignor already on trial for allegedly plotting to smuggle 20 million euros ($26 million) from Switzerland to Italy was arrested Tuesday in a separate case for allegedly using his Vatican bank accounts to launder money. Financial police in the southern Italian city of Salerno said Monsignor Nunzio Scarano, dubbed "Monsignor 500″ for his purported favoured banknotes, had transferred millions of euros in fictitious donations from offshore companies through his accounts at the Vatican's Institute for Religious Works. Acting on evidence provided by the Vatican bank, police said they seized 6.5 million euros in real estate and assets in Italian bank accounts Tuesday, including Scarano's luxurious Salerno apartment, filled with gilt-framed oil paintings, ceramic vases and other fancy antiques.