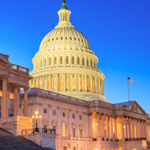 Real Estate Daily News Buzz is designed to give news snippets to readers that our (yet to be award winning) editors thought you could use to start your day. They come from various business perspectives, real estate, government, the Fed, local news, and the stock markets to save you time. Here you will find the headlines and what the news buzz for the day will be.
Wednesday, the Dow Jones Industrial Average fell 41.10 points, or 0.3%, to close at 16,373.34. The Standard & Poor's 500 index rose 1.06 points, or 0.1%, to 1,844.86. The NASDAQ composite climbed 17.24 points, or 0.4%, to 4,243. Benchmark U.S. crude for March delivery rose $1.76, or 1.9%, to close at $96.73 a barrel on the New York Mercantile Exchange.
CITY COMMISSION APPROVES REPAIRS OF 100 MILES OF STREETS
TUCSON - A City commission has approved $6 million in repairs for neighborhood roads over the next two years. The directive approved by the Bond Oversight Commission, made up of Tucson residents, identifies which neighborhood streets will be repaired, as part of the voter-approved Proposition 409. Over five years, the $100 million bond program sets aside $15 million to fix residential streets. The major roadways to receive street bond funds were approved by voters in the 2012 bond package.
TARGET SCALES BACK ON HEALTH COVERAGE
NEW YORK - Target Corp. says it will no longer be offering health care coverage for its part-time workers. The department store is citing new options now available through health care exchanges under the Affordable Care Act. Target, based in Minneapolis, said the majority of its part-time workers who have been eligible for its health care insurance coverage don't enroll. In fact, less than 10% of its total employees of 361,000 take advantage of the part-time plan. It said it will stop covering the part-time workers beginning April 1. Other large employers including UPS are scaling back health coverage by dropping spouses from their employee plans if they are able to get insurance through another employer. Separately, Target said Wednesday that it was laying off 475 employees across the company's operations. It also said that over the past six months it has closed about 700 open positions across the entire chain.
2013 A GOOD YEAR FOR CORNER BAKERY CAFÉ
Dallas -- Corner Bakery Café in 2013 signed 12 new area development agreements with franchisees, adding commitments for more than 120 new locations and raising the total to more than 300 cafes under development as the company moves forward on its goal to double its U.S. footprint in the next three years. Currently, Corner Bakery has more than 160 company-owned and franchised locations in 17 states and Washington, D.C. Corner Bakery Café's development signings last year included 16 new cafes in the greater New York City area, 21 in Boston, seven in Oklahoma, nine in San Diego, 14 in Tampa, 10 in Northeast Florida, 13 in Phoenix, 10 in Wisconsin, 21 in Baltimore, five in Idaho and eastern Washington state and 10 in Westchester and Suffolk counties in New York. Looking ahead to 2014, the fast-casual brand is currently looking to expand to new markets in Alabama, Indiana, Minnesota, Missouri, North Carolina, and Tennessee.
EXPERTS: TARGET HACKERS WILL BE TOUGH TO FIND
NEW YORK - The hackers behind the recent Target data breach are likely a world away and nearly impossible to find. That's the consensus among outside cybercrime experts as Target, the Secret Service and the FBI continue their investigation of the pre-Christmas data heist in which hackers stole about 40 million debit and credit card numbers and also took personal information — including email addresses, phone numbers, names and home addresses — for another 70 million people. In the aftermath of the breach, millions of Americans have been left to wonder what has become of their precious personal information. The information can be used in a variety of nefarious ways. Criminals can attempt to use the credit card numbers and place charges on the original owners' accounts or they can use other pieces of personal information to steal people's identities and apply for new lines of credit. But in cases where such a massive amount of information is stolen, experts say criminals generally divide the data into chunks and sell the parcels through online black markets, creating an even more complicated global web of crime.
EUROPEAN BUSINESSES RUSHING TO FIND IRAN BONANZA
BRUSSELS (AP) — Europe's business community is abuzz with preparations to rush back into Iran, an economic powerhouse in the Middle East, as some sanctions are suspended. And the interest is welcome — Iran is desperate to revive its economy after years of international isolation. Under a deal with world powers, Tehran has agreed to curb its nuclear program in exchange for some sanctions relief and the unfreezing of about $4.2 billion in overseas assets. Iran and world powers now have six months to conclude a permanent deal. As always, in business, it's about getting in first. Iranian President Hassan Rouhani and his Foreign Minister Javad Zarif arrived Wednesday at the World Economic Forum in Switzerland's Davos ski resort to meet with the world's business elite, likely to discuss trade opportunities. More hand-shaking will take place soon thereafter in Tehran, when France's business lobby group flies in executives representing about 100 firms for "exploratory" talks to take advantage of the sanctions' suspension, an official with the organization said.
VERIZON REPORTS 1,000-1,999 SECURITY DATA ORDERS
WASHINGTON (AP) — Verizon Communications Inc. says it received between 1,000 and 1,999 government requests for customer information related to national security last year. The largest U.S. cellphone carrier made the disclosure Wednesday in its first report on law-enforcement data requests. Verizon and No. 1 U.S. telecom company AT&T Inc. decided late last year to begin making the information public as debate intensified over the National Security Agency's collection of hundreds of millions of Americans' phone records under secret court order. The NSA program was revealed in June in documents leaked by former NSA contractor Edward Snowden. Verizon plans to update the report twice a year. The requests, known as national security letters, that Verizon received were in addition to 321,545 demands for customer data last year from U.S. federal and local law-enforcement agencies.
NORDIC STEEL FIRMS SSAB AND RAUTARUUKKI TO MERGE
STOCKHOLM (AP) — The Swedish steel company SSAB AB made an offer Wednesday to buy Finnish company Rautaruukki Oyj for 10.2 billion Swedish kronor ($1.6 billion) to create a combined Nordic producer of high-strength steel. SSAB said the boards of the two companies have agreed on the merger and the two largest shareholders in SSAB and Rautaruukki support the deal. The offer represents a premium of 20 per cent to the average Rautaruukki share price in the last three months. The new company, based in Stockholm, will have around 17,500 employees and annual steel production of 8.8 million tons from facilities in Sweden, Finland and the U.S.
EBAY 4Q EARING UP ICAHN PROPOSED PAY PAL SPLIT
NEW YORK (AP) — EBay said Wednesday that earnings and revenue grew in the last three months of 2013, driven by a strong holiday season for its e-commerce site and its fast-growing payments business, PayPal. The company also said it has received a notice from activist investor Carl Icahn seeking a spinoff of PayPal. But eBay said it has looked into that and does not believe it is best for shareholders. "Payment is part of commerce, and as part of eBay, PayPal drives commerce innovation in payments at global scale, creating value for consumers, merchants and shareholders," eBay said in a statement. EBay Inc. earned $850 million, or 65 cents per share, in the October-December period. That's up 13 per cent from $751 million, or 57 cents per share, a year earlier.Adjusted earnings were 81 cents per share, beating analysts' expectations by a penny.
ICAHN RAISES APPLE STAKE. NOW OWNS $3B IN STOCK
SAN FRANCISCO (AP) — Activist investor Carl Icahn has raised his stake in Apple as he escalates his campaign to pressure the company into buying back more of its stock while the shares remain stuck far below their peak price. In a Wednesday post on his Twitter account, Icahn revealed that he has poured another $500 million into Apple stock during the past two weeks. He already owned about 4.7 million Apple Inc. shares worth more than $2.5 billion. Given the stock's trading range during the past two weeks, Icahn probably picked up another 800,000 to 1 million shares. That would still leave his total stake in the iPhone and iPad maker below 1 per cent. Icahn is urging Apple to spend $50 billion buying back its own stock during the current fiscal year ending in September. That target would require Apple's eight-member board to up the ante on a $60 billion stock buyback program adopted nine months ago. Apple still had $37 billon available to spend under that program entering October. Regulatory filings indicate Apple spent about $5 billion of that amount buying back its stock during the first three months of this fiscal year. The company is expected to provide a specific figure on its stock buybacks Monday when it releases its latest quarterly earnings.
STATE: 2nd CHEMICAL ENTERED WATER IN W. VA. SPILL
CHARLESTON, W.Va. (AP) — Freedom Industries, the company behind a chemical spill that contaminated the water supply for 300,000 West Virginians, is facing increased scrutiny after state officials found that the company failed to initially report that a second chemical was released in the event. The newly identified substance appears to be less toxic than the coal-cleaning agent already known to have leaked. State regulators have ordered the company to disclose everything that leaked into the Elk River from their storage tank by the end of the day Wednesday. Freedom Industries also reached a bankruptcy court deal this week for up to $4 million in credit from a lender to help continue operations. It filed for Chapter 11 bankruptcy protection Friday, freezing dozens of lawsuits against the company.
UA ELLER STUDENTS WIN COMPETITION
TUCSON - Four Eller College of Management students at the University of Arizona won first place in the national PricewaterhouseCoopers accounting competition in New York earlier this month. In addition to providing an opportunity to test presentation skills, the competition offered the students a chance to learn more about high-level accounting policy issues and compete for cash prizes at the local and national levels. The competition included 2,200 students in 500 teams from 43 universities. The UA winning team was awarded $10,000, plus an additional $10,000 to allocate to DonorsChoose.org, an online charity that supports public school teachers and their students.
VAIL TEACHER EARNS NATIONAL RECOGNITION
TUCSON - Empire High School teacher Christine In-Albon was recognized this month by the U.S. Department of the Interior, receiving the 2013 Partners in Conservation Award. In-Albon received the award for her collaboration on the Cienega Watershed Partnership program. In-Albon and her AP Environmental Science students partnered with the Bureau of Land Management to allow the students to become stewards for public lands through habitat restoration and conservation.
BEAT BACK BUFFELGRASS DAY SATURDAY
TUCSON - Volunteer at various locations to remove invasive buffelgrass from roadways, washes, and parks. The rapid spread of buffelgrass converts fire-resistant desert to flammable grassland and crowds out native plants, negatively affecting native wildlife species and their habitat. Buffelgrass is considered a serious threat to the saguaro cactus, the iconic plant of the Sonoran Desert.