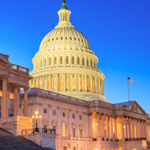 Real Estate Daily News Buzz is designed to give news snippets to readers that our (yet to be award winning) editors thought you could use to start your day. They come from various business perspectives, real estate, government, the Fed, local news, and the stock markets to save you time. Here you will find the headlines and what the news buzz for the day will be.
On Friday, the Dow Jones industrial average slipped 141.38 points, or 0.8%, to 17,672.60. The Standard & Poor's 500 index fell 11.33 points, or 0.6%, to 2,051.82. The NASDAQ composite gained 7.48 points, or 0.2%, to 4,757.88.
Benchmark U.S. crude fell 72 cents to $45.59 a barrel in New York. Brent crude, a benchmark for international oils used by many U.S. refineries, rose 27 cents to close at $48.79 a barrel in London. Wholesale gasoline added 1.7 cents to $1.348 a gallon. Heating oil picked up .09 cent to $1.647 a gallon. Natural gas gained 15.1 cents to $2.99 per 1,000 cubic feet.
RIO NUEVO BOARD MEETING NOTICE TO BE JANUARY 27TH
TUCSON - The Rio Nuevo Board will meet Tuesday January 27, 2015 at 1:00 p.m. at the TCC 260 S Church Street in Tucson. To be discussed is a review of the $7.8 million renovation to the TCC and discussion for additional renovations and an update by attorneys on the status of negotiation with Nor-Gen for the purchase and development of the Arena Lot. Click Here for full Agenda https://files.ctctcdn.com/21eeb84e201/452af4f8-dab3-4113-9848-a37d8013343d.pdf
FAMILY DOLLAR SHAREHOLDERS APPROVE DOLLAR TREE DEAL
New York -- After months of delay and a failed bid by Dollar General, Family Dollar shareholders agreed to be acquired by Dollar Tree in a deal that creates a combined company with more than 14,000 locations, estimated annual sales of $19 billion and compelling growth opportunities. Approval of the deal creates a new competitive dynamic in the world of extreme value retailing with the combination of Dollar Tree and Family Dollar making for a more formidable competitor to Dollar General and its nearly 12,000 stores. Family Dollar operated 8,101 stores, which averaged about 7,200 square feet and were supported by 11 distribution centers at the end of the company's first quarter on Nov. 29, 2014. More than three-fourths of the company's sales are derived from food and consumable categories. By comparison, Dollar Tree operated 5,077 stores, including 205 locations in Canada, which averaged about 9,000 square feet and were supported by 10 distribution centers at the end of the company's third quarter on Nov. 1, 2014. About half of Dollar Tree's sales come from food and consumable categories and the company also operates a format called "Deal$," where its sell merchandise for more than $1. The deal is expected to close in March. About 74% of the shares were voted in favor of the deal. Family Dollar chairman and CEO Howard Levine said he was pleased with the outcome of the vote.
$2 GASOLINE: GOOD TIMES KEEP ROLLING AT THE PUMP
NEW YORK (AP) — At some point this will end, perhaps even soon. The price of gasoline will not fall to zero. But for the first time since 2009, most Americans are paying less than $2 a gallon. Just three months ago experts were shocked when it fell under $3. Consumers and the economies of the U.S. and most of the rest of the world are basking in the lowest prices for crude oil and gasoline in six years. U.S. crude oil traded Friday just below $46 a barrel and the average price for a gallon of gas was $2.04.
EXPEDIA BUYS BOOKING SITE TRAVELOCITY FOR $280M IN CASH
NEW YORK (AP) — Expedia has acquired travel booking site Travelocity from the Sabre Corp. for $280 million in cash.The deal adds to Expedia's growing portfolio of websites. The Bellevue, Washington-company already owns nearly a dozen travel sites including Hotels.com, Hotwire and Egencia, the world's fifth-largest corporate travel management company. Consumers shouldn't notice any change because of a deal already in place. Since 2013, Expedia Inc. has been powering Travelocity's U.S. and Canadian websites and providing Travelocity access to Expedia hotel supply and customer service program.
McDONALD;S EARNINGS FALL; CHANGES AFOOT TO WOO CUSTOMERS
NEW YORK (AP) — McDonald's isn't lovin' it, and it's going to do something about it. The world's largest hamburger chain reported falling earnings and sales for its fourth quarter on Friday and says it is going to take action this year to save money and bring customers back. This includes slowing down new restaurant openings in some markets. It's also making changes to its menu and looking to offer customers more options to customize their burgers.
AUSTERITY-BATTERED GREEKS FAVOR RADICAL LEFT BEFORE VOTE
ATHENS, Greece (AP) — The winds of political change are coursing through austerity-weary Greece, but a financial whirlwind may lurk round the corner. Opinion polls ahead of Sunday's closely-watched national election agree: The radical left opposition Syriza party, which has vowed to rewrite the terms of Greece's international bailout, is poised to defeat Prime Minister Antonis Samaras' conservatives. To govern — in a historic first for the Greek left — it may need the backing of a smaller party, but most seem willing to oblige.
SNOWBOARDING TAKES A SLIDE IN POPULARITY; EXPERTS UNFAZED
KILLINGTON, Vt. (AP) — Aging athletes, new skis and a lack of snow are ganging up on the once-edgy sport of snowboarding, which has seen a marked drop in participation over the last decade. Industry experts say it's a sign of the maturing of snowboarding, which grew at a rapid pace in the 1990s and early 2000s. Participation in the sport dropped 28 per cent from 2003-2013, according to the National Sporting Goods Association. Downhill skiing also took a hit over that period but less of one — at 10%.
US HOME SALES RISE IN DECEMBER
WASHINGTON (AP) — More Americans purchased homes in December, yet total sales slipped in 2014 as first-time buyers struggled to find houses. The National Association of Realtors said Friday that sales of existing homes rose 2.4% last month to a seasonally adjusted annual rate of 5.04 million. But over the course of the entire year, sales fell 3.1% to 4.93 million. Only 29% of sales went to first-time buyers last month, compared to a historic average of 40%. Prospective buyers were priced out of the market due to rising home values and relatively stagnant incomes. Still, affordability has improved in recent months as mortgage rates have plunged, leading to the possibility of stronger sales in 2015.
MONTHLY US RENTS KEEP CLIMBING, ESPECIALLY IN SAN FRANCISCO
WASHINGTON (AP) — U.S. home rental prices continued to climb at a modest pace in December, but rapidly escalating costs in cities such as San Francisco and Denver suggest that apartment dwellers are facing more financial pressure. Prices rose 3.3% in December compared with 12 months earlier, real estate data firm Zillow said Friday. Although that increase is less than the recent appreciation in home values, a surge in apartment costs in several of the hottest markets indicates that renters who aspire to buy homes face mounting financial challenges.
GAUGE OF US ECONOMY INCREASES 0.5% IN DECEMBER
WASHINGTON (AP) — An index designed to predict the future health of the U.S. economy posted a fourth straight solid gain in December. The Conference Board said Friday that its index of leading indicators increased 0.5% in December after a revised gain of 0.4 per cent in November. The index also posted solid gains in September and October after a flat reading in August. The December increase reflected widespread strength with eight of the 10 forward-pointing indicators that make up the index showing strength.
PRIVACY CONCERNS OVER HEALTH CARE WEBISTE PROMPT REVERSAL
WASHINGTON (AP) — Bowing to privacy concerns, the Obama administration reversed itself Friday, scaling back the release of consumers' personal information from the government's health insurance website to private companies with a commercial interest in the data. The administration made the changes to HealthCare.gov after The Associated Press reported earlier this week that the website was quietly sending consumers' personal data to companies that specialize in advertising and analyzing Internet data for performance and marketing. The personal details included age, income, ZIP code, tobacco use and whether a woman is pregnant.
AFTER OIL SPILL, COMPANY SAYS NEW LINE WILL BE SAFER
BILLINGS, Mont. (AP) — A Wyoming company said Friday it will replace a pipeline that spilled almost 40,000 gallons of oil into a river in Montana with a new line buried more deeply to protect against future accidents. The Jan. 17 spill into the Yellowstone River contaminated the water supply for 6,000 residents of Glendive in eastern Montana. The city's water was certified safe to drink on Friday after tests showed it no longer had harmful levels of benzene, a cancer-causing component of crude. The cause of the spill remains under investigation.
DEERE TO LAY OF MORE THAN 1,000 WORKERS IN IOWA, ILLINOIS
Deere will lay off about 910 workers indefinitely from factories mostly in Iowa and sideline another 500 employees in Illinois until late summer, as the agricultural equipment maker continues its adjustment to demand for its products. The Moline, Illinois, company also said Friday that it is adding 220 jobs at construction and forestry factories in Iowa. It plans to fill nearly all those positions with workers were laid off at agricultural equipment factories last year. The latest indefinite layoffs will be centered on sites that build agricultural equipment, a core element of its business. They include 565 workers from three Waterloo, Iowa, locations; another 300 from the Des Moines Works in Ankeny, Iowa; and 45 from the Harvester Works in East Moline, Illinois.
3 FIFA SPONSORS WON'T RENEW FOR 2018 WORLD CUP IN RUSSIA
ZURICH (AP) — Three second-tier World Cup sponsors opting not to renew for the 2018 tournament in Russia was normal in sports business, FIFA insisted on Friday. Castrol, Continental and Johnson & Johnson all let their World Cup commercial deals expire in December amid widespread allegations of corruption implicating FIFA executive committee members. The companies were among eight second-tier FIFA partners who collectively paid $524 million to be associated with the 2014 World Cup in Brazil, which earned more than $4 billion for the governing body.