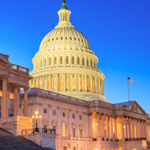 Real Estate Daily News Buzz is designed to give news snippets to readers that our (yet to be award winning) editors thought you could use to start your day. They come from various business perspectives, real estate, government, the Fed, local news, and the stock markets to save you time. Here you will find the headlines and what the news buzz for the day will be.
On Monday, the Dow Jones industrial added 6.10 points, or 0.03%, to 17,678.70. The Standard & Poor's 500 gained 5.27 points, or 0.3%, to 2,057.09. The NASDAQ composite rose 13.88 points, or 0.3%, to 4,771.76.
Benchmark U.S. crude fell 44 cents to close at $45.15 a barrel in New York. Brent crude, a benchmark for international oils used by many U.S. refineries, fell 63 cents to close at $48.16 in London. Wholesale gasoline fell 3.1 cents to close at $1.317 a gallon. Heating oil fell 0.7 cent to close at $1.640 a gallon. Natural gas fell 10.5 cents to close at $2.881 per 1,000 cubic feet.
SUPER BOWL HOST CITY STILL REELING OVER SPORTS DEALS
GLENDALE, Ariz. (AP) — The entire world will be watching Glendale on Sunday as it hosts the Super Bowl and the legions of fans who are shelling out big bucks to see the big game. What may be not visible amid all the hoopla is a sobering reality about the Super Bowl host city: Glendale is suffering deep financial issues over its troubled effort to become a sports destination. To fiscal conservatives, Glendale serves as a cautionary tale for suburban cities across the United States that want to throw public money at professional sports projects.
CUBAN YOUTH BUILD SECRET COMPUTER NETWORK DESPITE WI-FI BAN
HAVANA (AP) — Cut off from the Internet, young Cubans have quietly linked thousands of computers into a hidden network that stretches miles across Havana, letting them chat with friends, play games and download hit movies in a mini-replica of the online world that most can't access. Home Internet connections are banned for all but a handful of Cubans, and the government charges nearly a quarter of a month's salary for an hour online in government-run hotels and Internet centers. As a result, most people on the island live offline, complaining about their lack of access to information and contact with friends and family abroad. A small minority have covertly engineered a partial solution by pooling funds to create a private network of more than 9,000 computers with small, inexpensive but powerful hidden Wi-Fi antennas and Ethernet cables strung over streets and rooftops spanning the entire city.
EUROZONE LOOKS FOR DIALOGUE AFTER STUNNING GREECE ELECTIONS
BRUSSELS (AP) — For a man long seen as the eurozone's worst nightmare, Alexis Tsipras has had a smooth first day as prime minister of Greece. The firebrand left-winger wants fellow eurozone nations to forgive some of his country's bailout loans, something many European leaders have vehemently ruled out. But concerns of a disastrous confrontation — in which, say, Greece might stop repaying its loans or the eurozone stop funding Athens — eased on Monday after both sides said they were open to negotiation.
THOUSANDS OF FLIGHTS CANCELLED AS STORM DESCENDS ON THE EAST
Airline travelers are going nowhere fast because of the blizzard bearing down on the Northeast. By midafternoon Monday, about 6,500 U.S. flights through Tuesday had already been scrubbed, according to tracking service FlightAware.com. Most were to or from a band running from Washington through New York to Boston. And 1,700 flights had been delayed. Cancellations and delays are likely to spill over into Wednesday, if not longer.
MICROSOFT EARNINGS REPORT DOESN'T EXCITE MARKET
SAN FRANCISCO (AP) — Big jumps in sales of its Surface tablets, cloud computing software and Lumia smartphones drove Microsoft's quarterly revenue above expectations, as CEO Satya Nadella continues to steer toward the mobile gadget market and shift Microsoft away from its traditional focus on the PC. So why is the stock down over 4% after-hours? BGC Partners analyst Colin Gillis said investors are reacting to results in Microsoft's "core" business of Windows software, which he called "not great." That flagship business is struggling as global shipments of personal computers have fallen for the last 10 quarters in a row.
REVIEW: GOOD PRICE, LIMITED FUNCTIONS WITH ONLINE SLING TV
NEW YORK (AP) — Satellite TV provider Dish Network made a splash this month when it unveiled an online alternative with fewer channels and a lower price tag than its regular service. The Sling TV option is aimed at people who have dropped their cable or satellite packages or never had either. Based on a few days of viewing, Sling TV comes across as a good stopgap for those who don't already pay for cable or satellite — but it's not compelling enough for most people to cut the cord. And that's the point: Dish wants to win over the pay-TV holdouts without cutting into its existing customer base. On Tuesday, Sling TV will start opening the service to those who had requested invites. A full launch is expected in about two weeks.
MILK INDUSTRY FIGHTS BACK AGAINST 'ANIT-DAIRY FOLKS'
NEW YORK (AP) — As Americans continue turning away from milk, an industry group is pushing back at its critics with a social media campaign trumpeting the benefits of milk. The association says it needs to act because attitudes about milk are deteriorating more rapidly, with vegan groups, non-dairy competitors and other perceived enemies getting louder online. On Tuesday, the "Get Real" social media campaign will be announced at a dairy industry gathering in Boca Raton, Florida in conjunction with the National Dairy Council and Dairy Management Inc., which represent dairy farmers.
MATTEL CEO RESIGNS, TOY MAKER RESULTS MISS EXPECTATIONS
Mattel Chairman and CEO Bryan Stockton has resigned after the struggling maker of Barbie dolls and Hot Wheels cars reported fourth-quarter results that fell far short of analyst expectations. Shares of the El Segundo, California, company slumped Monday after it announced preliminary numbers for the quarter, which includes the holiday shopping season, the lifeblood of any toy maker. The company has struggled for several quarters now with slumping sales of its Barbie dolls. The company said board member Christopher A. Sinclair will replace Stockton as chairman and interim CEO. The 64-year-old-executive has served on Mattel's board since 1996.
CBO: DEFICIT TO SHRINK TO LOWEST LEVEL OF OBAMA PRESIDENCY
WASHINGTON (AP) — Solid economic growth will help the federal budget deficit shrink this year to its lowest level since President Barack Obama took office, according to congressional estimates released Monday. The Congressional Budget Office also projects a 14% drop in the number of U.S. residents without health insurance, largely because of Obama's health law. In a report released Monday, CBO says the deficit will be $468 billion for the budget year that ends in September. That's slightly less than last year's $483 billion deficit. The official scorekeeper of Congress projects solid economic growth for the next few years, with unemployment dropping slightly.
MEAD WESTVACO, ROCK-TENN JOIN TO FORM $16B PACKAGING BEHEMOTH
RICHMOND, Va. (AP) — Rock-Tenn and MeadWestvaco will join forces to create a $16 billion global packaging company, driving down its own costs and possibly gaining the scale to better dictate prices. The new company, which had not been named as of Monday, will have combined sales of $15.7 billion and its board will include eight directors from Rock-Tenn and six directors from MeadWestvaco. Within three years, the deal is expected to result in annual cost savings of $300 million, though officials did not say if the savings would include job cuts at any of its locations around the world.